The '90s were a magical time for basketball. We had Michael Jordan, the Dream Team, Space Jam, short shorts, snazzy sneakers and the Jock Jams soundtrack. And of course, there was Air Bud, the unforgettable family film about a golden retriever with a love for the game. He didn't dribble—but he did drool, and he scored a spot in the hearts of kids all around the world. 
It was 20 years ago today back in 1997 that Air Bud premiered in theaters. It was an independent movie based on a real-life dog named Buddy who had risen to fame thanks to his ability to shoot baskets.
Yes, that's right. CGI was in its infancy back then, but Air Bud didn't utilize any special effects to show Buddy playing the game. The late Roger Ebert was doubtful, but the dog was actually playing basketball in the movie—no "trickery" or funny editing required.
Robert Vince, who produced the original film alongside his brother, the late William Vince, didn't believe in Buddy's athletic abilities either until he saw him play with his own eyes. "I was sort of skeptical at first," Vince tells E! News exclusively. "You know, I saw him making baskets on [the Late Show With] David Letterman's 'Stupid Pet Tricks,' and I'm like, 'I wonder how many times it took him to do that…'"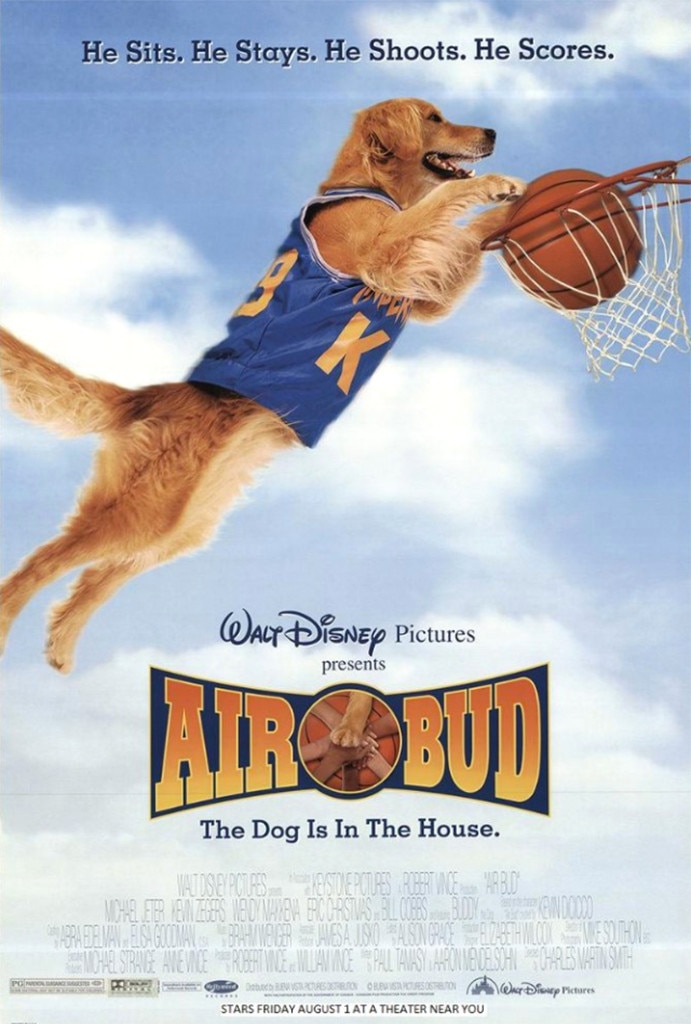 Disney
So Vince asked Buddy's owner and "amazing trainer" Kevin Di Cicco to bring this rising canine star by his office for a live demonstration. "They put up a regulation-size basketball hoop out in our parking lot here in Malibu," he recalls, "and I walked down there and [Di Cicco] showed me the basketball that Buddy was hitting, you know, putting in—it was a regulation basketball, [the] same one the NBA players were using, and he told me that Buddy had a better 3-point average than Shaq does by a long shot. I'm like, 'Oh, really? OK,' and then he proceeded out in our parking lot—and this whole crowd started gathering—to sink, from all sorts of different angles without the ball being served up perfectly every time, basket after basket after basket—[and] with full awareness.
"It wasn't like [Buddy] was just hitting [the ball] and hoping it went in," Vince adds. "He was looking at the basket. It was weird…I remember after that I said, 'I can't believe what I just witnessed here.' I just couldn't believe it—and…that was actually the moment that we did the deal with the writers Paul [Tamasy] and Aaron [Mendelsohn] and also with Kevin [Buddy's trainer]."
From there, things really began to pick up. A young Kevin Zegers was cast as Josh, a shy, grieving 12-year-old struggling to make friends at a new school. In the movie his character befriends Buddy, and together the boy and his dog form an incredible bond through their shared love of basketball.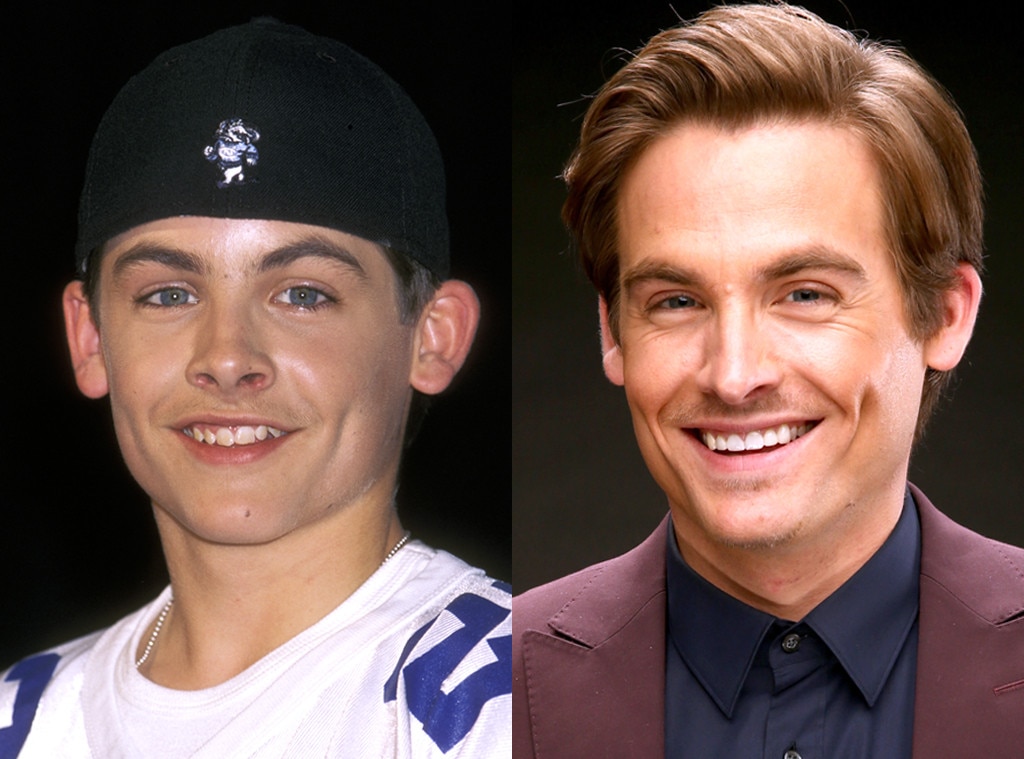 Christopher Polk/FOX/FOX Collection/Getty Images, Ron Galella/WireImage
At one point during filming in Vancouver, Vince's team "ran out of money," he remembers, "and we hadn't finished the movie, and so you can imagine we're in full panic." But Vince and his brother scored a meeting with Bob and Harvey Weinstein in New York. The Weinstein Brothers, whose motion picture distribution and production company Miramax had just been acquired by Disney in 1993, struck a deal with Vince and his team so they were able to complete Air Bud. The movie was still made for under $4 million, and it went on to gross that amount alone in its opening weekend and make more than $27 million worldwide through its run.
"[T]here was a real raw demand from audiences for us to make a second one," says Vince, "which we did, and then that became the third…and really, it was like people couldn't get enough of it."
That's an understatement. Following the success of Air Bud, Vince went on to form Air Bud Entertainment, the company that produced a number of sequels based on the original character created by Buddy's owner, Di Cicco. While the original Buddy passed away in 1998, his legacy lives on in Air Bud: Golden Receiver, Air Bud: World Pup, Air Bud: Seventh Inning Fetch and Air Bud Spikes Back. His puppies, the stars of Air Buddies, have a franchise as well with onscreen adventures all their own.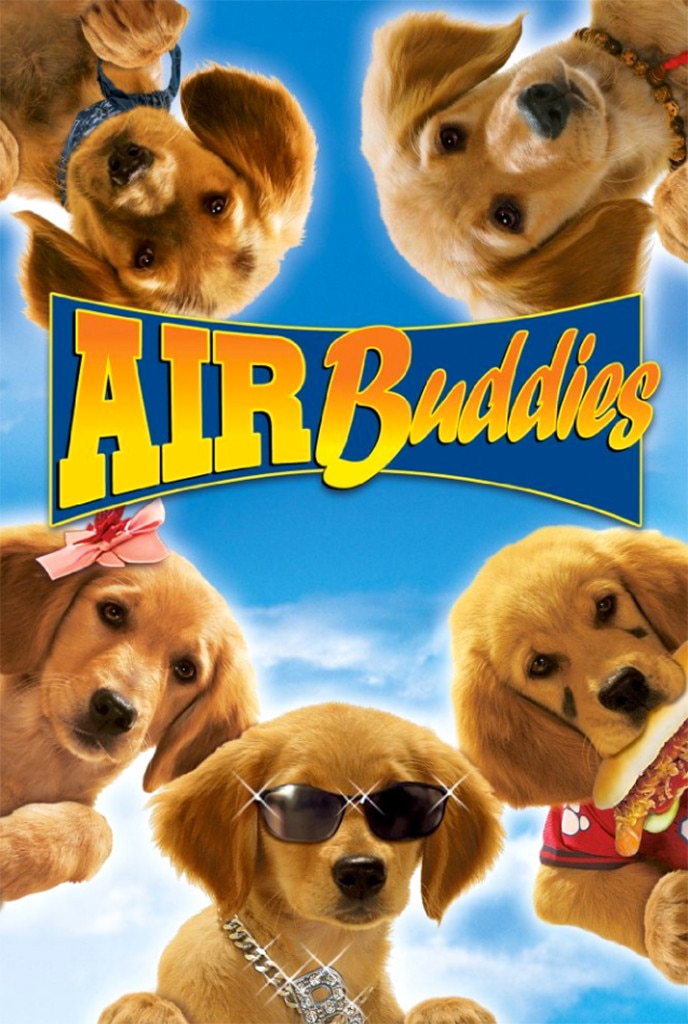 Disney
To date, Air Bud Entertainment has released more than 20 family-friendly films across multiple platforms. Animal movies have come a long way since 1997, and with today's technology, Vince says "the handcuffs are off completely." Dogs can talk, sing, dance—they can go to moon. But from the original Air Bud to the upcoming release Pup Star: Better 2Gether, there are some essential principles that remain the same.
"We call it the keys to success of an Air Bud Entertainment movie," says Vince. "We're very focused on our audience, which is kids…[These are] movies that are co-viewed by parents and kids, so they're not just kids movies. We want families to watch them…[and] we have to have very important messages for Mom, because Mom is the gatekeeper, and she wants the movie to be about something—not just candy.
"So all our movies are very thematically strong. The first Air Bud movie was itself. It was, you know, play from the heart…the dog doesn't give a rat's behind about whether he wins or loses. What he cares about is playing the game."
And Buddy, the dog who played the original Air Bud, really has left behind an incredible legacy. He went from stray dog, to beloved pet, to world renowned children's entertainer and bona fide movie star. "I've never—in any of the other Air Bud movies, I've never seen a dog that could do what he did," says Vince. "There's never been a dog since. I'm not sure there will be ever again, but we have some plans."
Pup Star: Better 2Gether debuts on digital and VOD on Aug. 29.