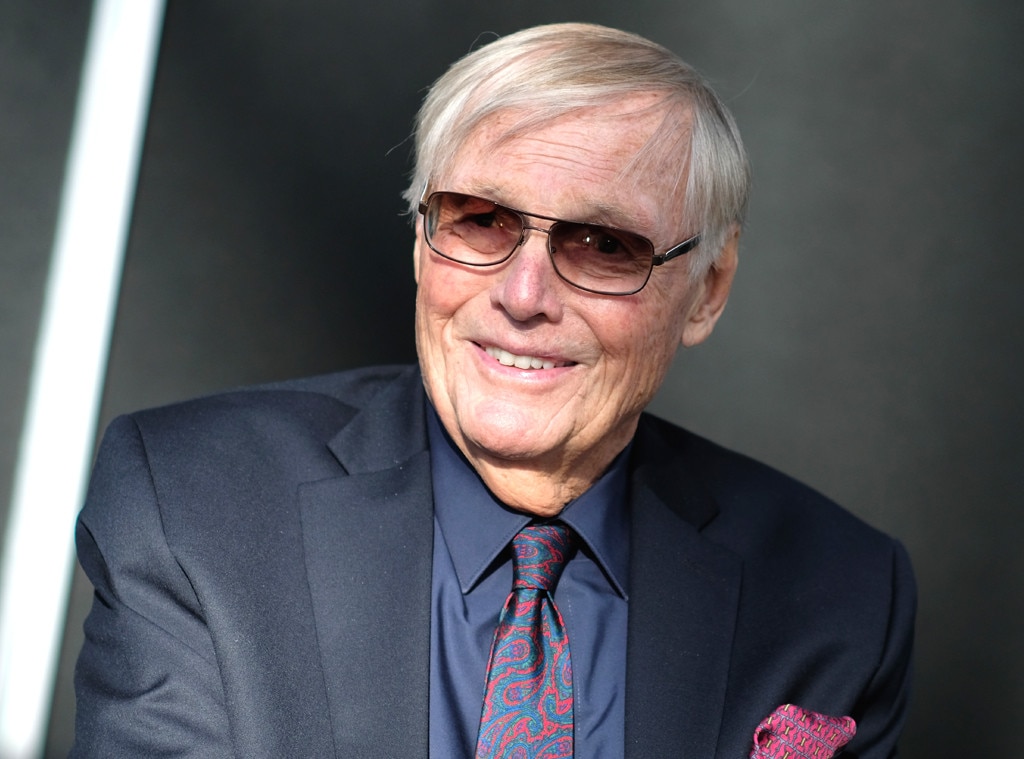 Mike Coppola/Getty Images
The world has lost a superhero acting legend.
Adam West, who played Batman in the original '60s TV series, died at age 88 Friday. His family said in a statement posted on social media Saturday that the actor passed away peacefully after a "short but brave battle with leukemia."
"He was a beloved father, husband, grandfather, and great-grandfather," they said. "There are no words to describe how much we'll miss him. We know you'll miss him too and we want you to know how much your love and support meant to him throughout the years. Hug your loved ones today. – The West Family."
West is survived by wife Marcelle, six children, five grandchildren, and two great-grandchildren.
Our beloved AW passed away last night. He was the greatest. We'll miss him like crazy. We know you'll miss him too – West Family pic.twitter.com/8bkEq1C2ao

— Adam West (@therealadamwest) June 10, 2017
West was born William West Anderson in 1928 in Walla Walla, Washington. He made his on-screen acting debut in the mid-50s before he was cast in his breakout role of Batman / Bruce Wayne in the '60s series Batman and an accompanying movie, alongside Burt Ward, who played his sidekick Robin.
West reprised his role in the short-lived '70s series The New Adventures of Batman, the animated shows SuperFriends: The Legendary Super Powers Show and The Super Powers Team: Galactic Guardians, last year's Batman: Return of the Caped Crusaders and the upcoming Batman vs. Two-Face. The typecast actor also played the character on The Simpsons. He also often portrayed parodies of himself and also voiced characters on shows such as Family Guy.
Ward, 71, recently reminisced about West and their show and also talked about the new Batman films, including the recent ones with Ben Affleck, in an interview with The Hollywood Reporter.
"I try to watch them, and Ben Affleck is a very good actor," he said. "For their audience, they want the darker version. On television, like Adam West likes to say, 'In the movie theaters there is a Dark knight. On television you have the Bright Knight.'"
"Gotham City has lost a legend," tweeted Robin Lord Taylor, who plays Batman villain the Penguin on the Fox series Gotham. "Adam West was every bit as gracious and loving in person as you'd expect."