Like a fine wine, Nicole Kidman just gets better with age. 
The Australian-bred movie star celebrates her 50th birthday today, a major milestone preceded by many accomplishments, wins and successes spanning nearly thirty years in the spotlight. A star from the get-go, Kidman's American debut opposite then-future (now ex) husband Tom Cruise in 1990's Days of Thunder led to box office hit after box office hit in Malice and To Die For. 
She earned a star on the Hollywood Walk of Fame, an Oscar and Golden Globe in 2003 for her stunning performance in The Hours, but now 14 years later, Nicole is even more beloved and acclaimed than she probably ever thought possible. Not unlike Meryl Streep's stamp on show business, Kidman is in a league of her own.
Nicole has HBO's Big Little Lies to thank in part for what many have described as the starting point for her career renaissance. Struggling to mask her abusive marriage from the judgmental gaze of fellow moms in an affluent Northern California town, Kidman's performance opposite Alexander Skarsgård garnered critical praise and plenty of Emmy buzz a full half-year before the telecast even airs.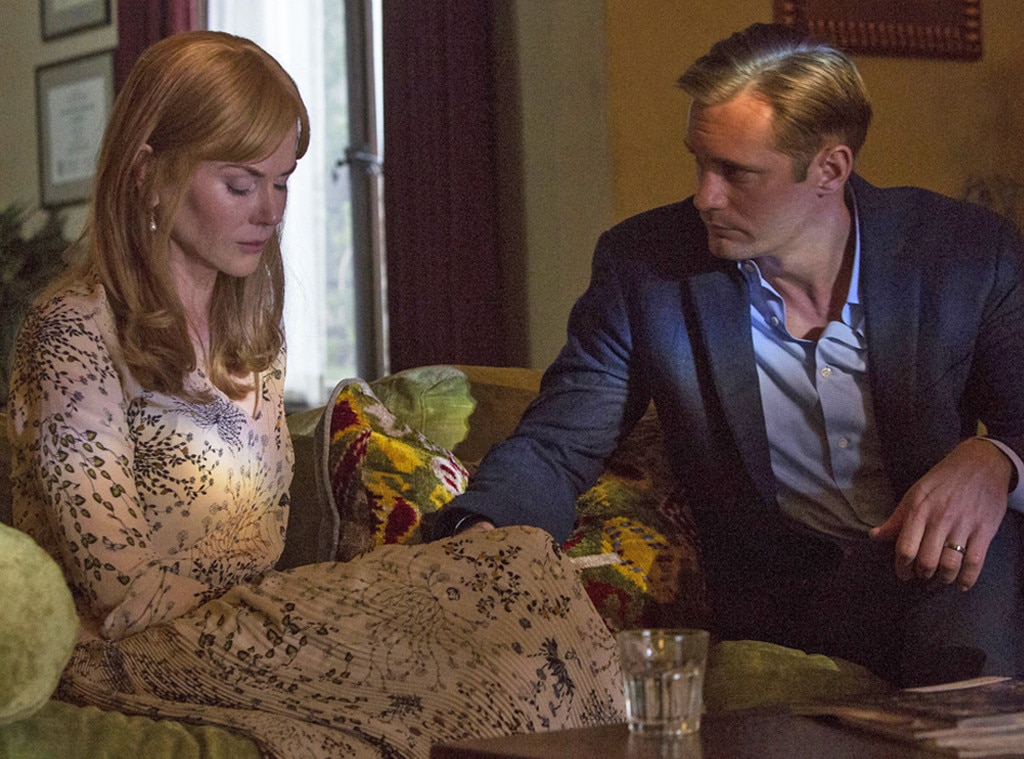 Hilary Bronwyn Gayle/courtesy of HBO
A week after Big Little Lies premiered this past February, Nicole hit the 2017 Oscars red carpet to celebrate a fourth Academy Award nomination—this time for her supporting performance in Lion. Albeit a much different character than Big Little Lies' Celeste Wright, Kidman tackled a different side of motherhood in the drama co-starring Dev Patel as her adopted son.
She discussed the impact of raising children on her career, calling it "such a driving force in my life." Kidman and husband Keith Urban share two daughters together, 8-year-old Sunday Rose and 6-year-old Faith Margaret. She and Cruise adopted Isabella Cruise and Connor Cruiseduring their decade-long marriage. 
"The maternal force of who I am is so strong," she told E! News' Ryan Seacrest. "It taps into everything that I feel and I'm able to put it into the work, which is what you want as an actress."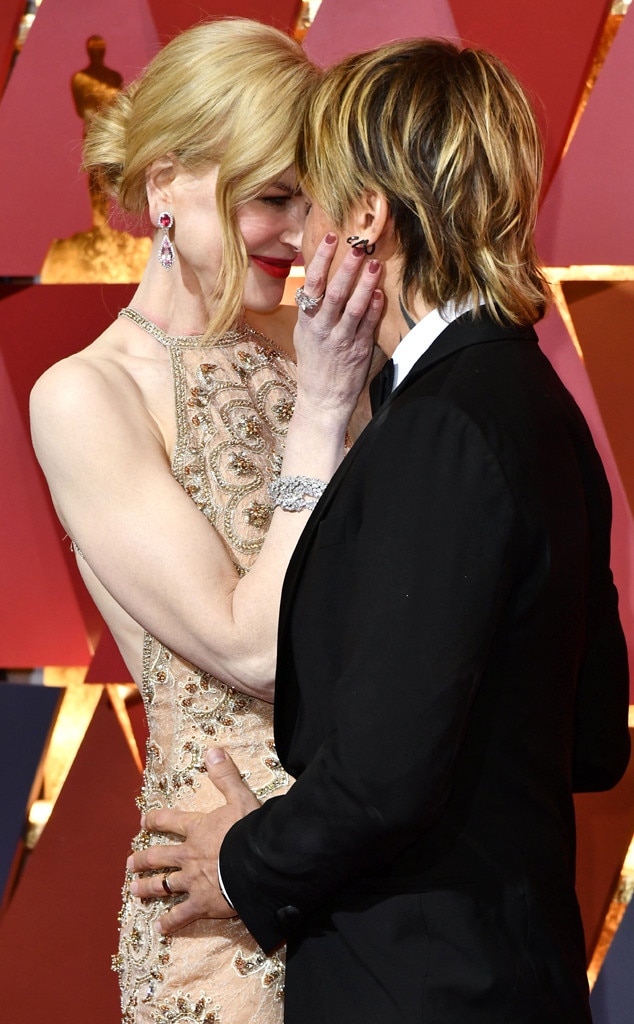 Rob Latour/REX/Shutterstock
Pop culture lovers have also seen a much less guarded version of the actress, at least in comparison to the secrecy surrounding her 2001 divorce from the Top Gun star. Take, for example, the undeniably charming home video Nicole and Keith shot Carpool Karaoke-style while jamming to the country star's song, "The Fighter." Or her completely lovable, yet slightly kooky in the best way possible, "73 Questions" sit-down with Vogue. 
Then there's the 2016-2017 award show circuit, which Kidman and her main man undoubtedly dominated. Despite calling Nashville, Tenn. their home base, there wasn't an event in Hollywood the lovebirds didn't attend without the other by their side. 
At the 2017 CMT Awards, Keith dedicated a win to an adorably blushing Kidman in the front row. "I want to say massive thank you to my wife, Nicole Mary, because you have no idea how much of what I do she's involved in every little piece of it," he gushed.  "She hates me saying this, but I want to say it because she helps me so much make these videos what they are."
She's also become somewhat of an internet sensation, thanks to her now-viral "seal" clap at the Academy Awards (which she attributed to wearing 119-carats of Harry Winston diamonds) and incredibly blunt interactions with stars like Kit Haringtonand Giada De Laurentiis during recent talk-show appearances. 
Then there were Kidman's jaw-dropping appearances at the 2017 Cannes Film Festival in support of The Beguiled, an enticing drama that leads a hefty body of work we can look forward to in the coming months from the A-lister. She'll next appear in the upcoming season of Top of the Lake, rom-com How to Talk to Girls at Parties and next year's superhero blockbuster, Aquaman.
From Nicole's point of view, this is only the beginning. 
"I'm about to turn 50 in two weeks," she shared at the 2017 British Glamour Awards while accepting the Best Film Actress accolade. "I would never have thought this was going to be one of the best years of my life. So many things have happened this year for me creatively and when I was about 40 I remember thinking, 'Oh, at 50 I'll be retiring.' No way!"
"I want to tell all the women out there—it is not over at 40. It begins. And it even begins more at 50," Kidman continued.
And to that, we raise a toast to Hollywood's finest! Happy birthday, Nicole.