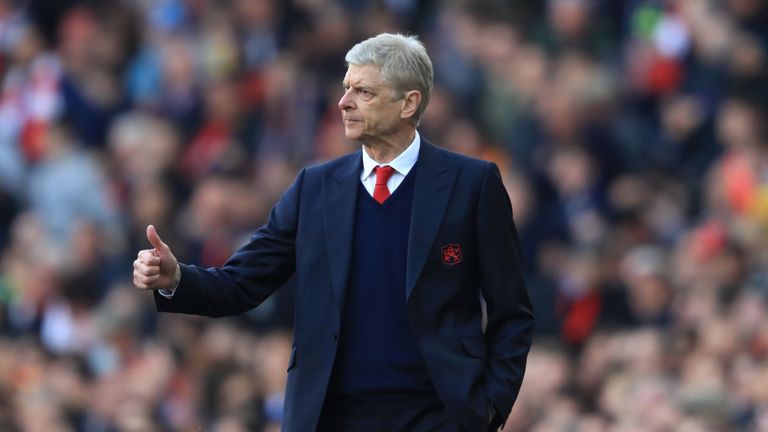 Arsene Wenger could become the FA Cup's most successful manager if Arsenal beat Chelsea
Arsene Wenger could become the FA Cup's most successful manager this weekend if Arsenal beat Chelsea but he insists that would not be enough for him to hold on to his medal.
A Gunners victory at Wembley in the FA Cup final on Saturday would move the Frenchman one clear of George Ramsay's six tournament triumphs with Aston Villa and ensure his side finish an otherwise disappointing campaign with a trophy.
Wenger's side failed to secure a top-four finish for the first time since 1996 but the 67-year-old is chasing his seventh FA Cup crown this weekend. However, despite having also won three Premier League titles, he has revealed he always gives his silverware away.
Wenger says his professionalism dictates he will perform in exactly the same way on his last day in the Arsenal job… but still won't say when that will be
"I have no medals at home from anything. You come to my home you will be surprised. There is no trophy, no medal, nothing," Wenger said.
"I give them always out. There is always a guy at the club who did not get a medal, a member of staff so I have given it to him. So you are always a medal short and you will always find someone who takes it.
"I am not a back looker. I am always forward. At home you would not even guess that I am a football manager, apart from the fact that a football game is on.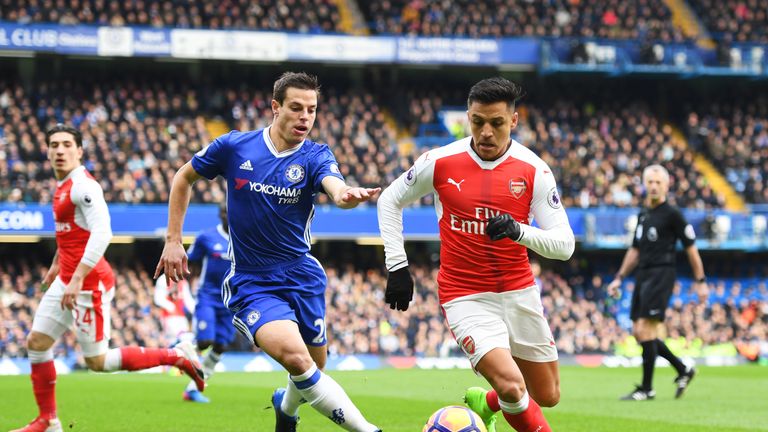 Arsenal will meet Chelsea in the FA Cup final
"I am not separated from football. I am completely in football. I watch the game that is on on the night but I don't look back what we have won, what we have done and all that, what we have lost.
"I have memories of the human beings, human experiences. That is more shared emotions and things like that."
Wenger is yet to confirm whether he will still be manager of Arsenal next season, with his contract set to expire this summer and his future to be determined at a board meeting next week.
Even winning the FA Cup for a third time in four years would not convince some he is the right man but Wenger insists he will do what he feels is right for the club.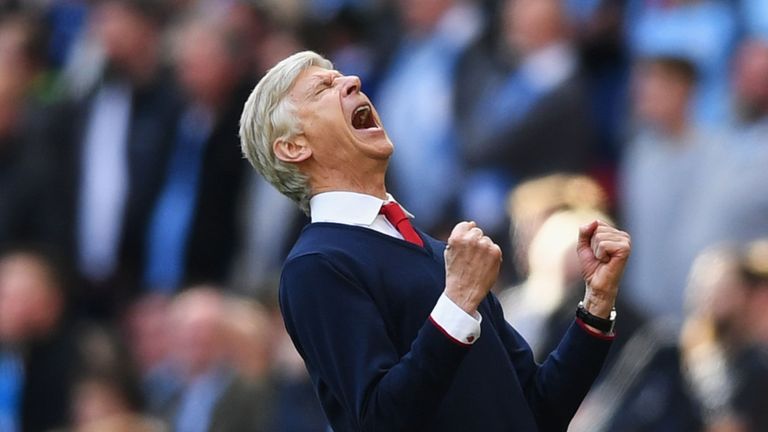 Wenger says he will give his medal away again if Arsenal win the FA cup
"I don't know, I focus on football," Wenger said. "One of the big problems in the modern society is that the big companies sit there not any more to make the decisions that are good for the company but is it popular or not? I don't care about that.
"I just want to always make a decision, is it right or is it wrong, is it good or not? All the rest for me is an artificial debate. So I don't care too much about all the rest."
Arsenal are facing something of a crisis in defence this weekend as Laurent Koscielny is suspended and Gabriel is out with a knee injury. Kieran Gibbs is hoping to shake off a thigh strain and Shkodran Mustafi is struggling with illness, meaning Per Mertesacker may be called upon to make his first start in 13 months.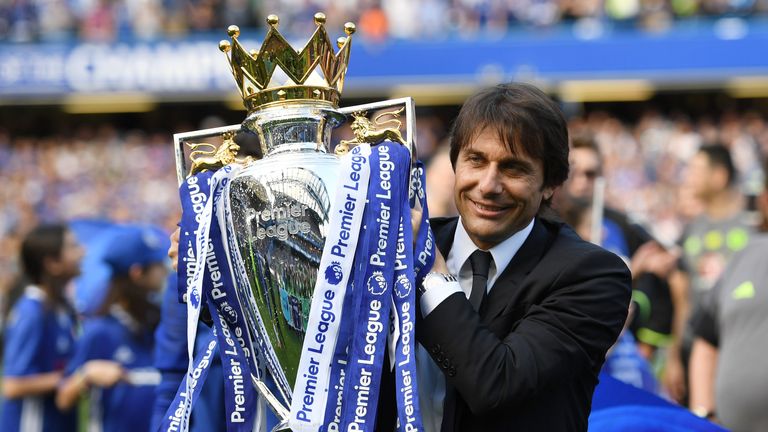 Antonio Conte believes Arsenal's eagerness to save their season makes them favourites to win the FA Cup
Antonio Conte, however, believes Arsenal's eagerness to save their season makes them favourites while his Chelsea side have already won the league title.
"Chelsea think we are favourites? He can think what he wants," Wenger said. "If he can justify it during the game it is even better."