Last Updated: 02/06/17 11:49pm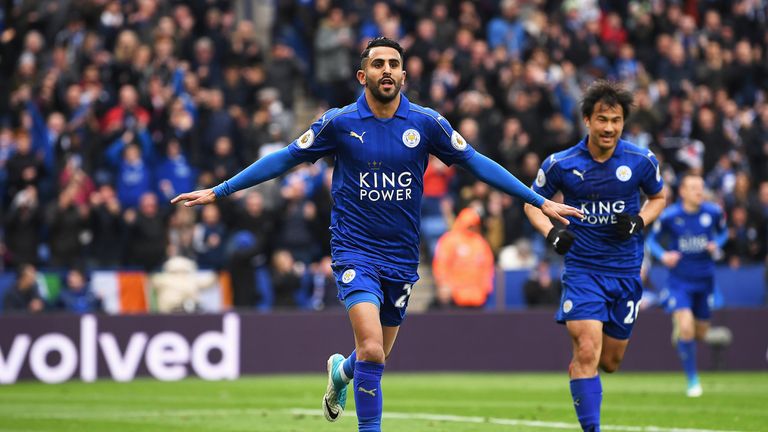 Riyad Mahrez has a fan in Arsenal manager Arsene Wenger
Arsene Wenger says he is considering a bid for Riyad Mahrez this summer.
Mahrez has asked to leave Leicester a year after his performances and 17 goals in the Premier League title-winning season earned him the PFA Player of the Year award.
The winger managed just six league goals this term but Wenger, who has been promised the Arsenal board's backing after signing a new two-year contract, retains an interest.
"We have not made a bid, but personally, I like the player, yes," Wenger told beIN Sports. "I think he made a huge impact when they won the championship.
"Like at everybody else at Leicester, this season has been more challenging, but it doesn't take away from his qualities.
Former Arsenal striker John Hartson thinks Arsene Wenger needs 'superstar' signings to appease fans after signing a new contract
"Have we made a bid for him? No. Not yet. No, we have not. When I say 'not yet' it means it could happen. It might not happen."
Wenger also suggested failure to qualify for the Champions League would not negatively impact Arsenal's chances of keeping Alexis Sanchez and Mesut Ozil.
"I don't think it will have a big impact because firstly they were part of not getting in there," he said. "Secondly, they love the club, they integrate well the values of the club and live the football we play.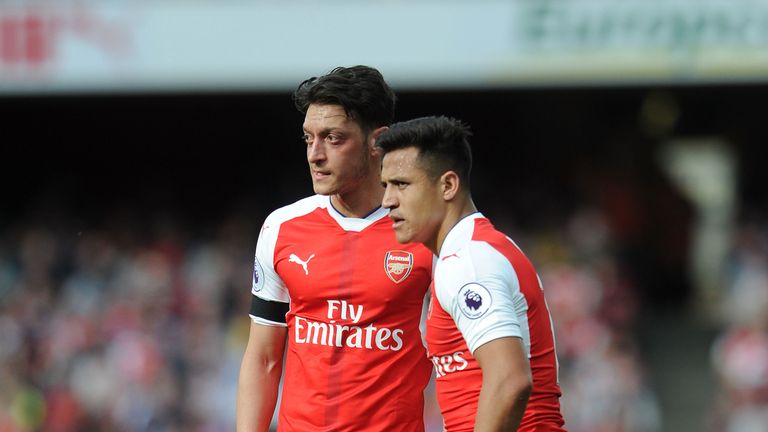 Wenger says he expects to keep Mesut Ozil and Alexis Sanchez
"Anyway, they are under contract for another season. This summer, first of all, they will stay at the club and hopefully we can extend their contracts. We cannot weaken the club or the team unless we can find someone of the same calibre."
Wenger has said his priorities this summer are to keep the bulk of his squad and add "top, top quality" signings.