Fans and critics alike received plenty of teases from Warner Bros. Pictures at San Diego Comic-Con 2-17 Saturday.
Whether you can't wait for Justice League or just want a sneak peek of Aquaman on the big screen, there was something for everyone to get excited over. And yes, the star-studded guests including Ben Affleck,Gal Gadot and Jason Momoa certainly didn't hurt either.
For those who couldn't travel down south for the panel, we have you covered with the biggest highlights from the panel. We have the best moments for any moviegoer below.
Justice League Reveal: The cast, including Ben Affleck (Batman), Gal Gadot (Wonder Woman) and Jason Momoa (Aquaman) appeared at the panel. An exclusive clip showing a battalion of ships was shown. Momoa, who makes his debut as Aquaman in the film, dropped a spoiler, saying, he is going to be fighting his brother, Ocean Master, in the film.
After the clip was shown, Momoa picked up and threw his chair, breaking it. He then hugged his co-stars.
A new trailer for the movie was also screened and a new poster was unveiled as well.
Ben Affleck Is Still the Batman: The actor revealed that despite recent rumors, he will still star in Matt Reeves' upcoming standalone film The Batman.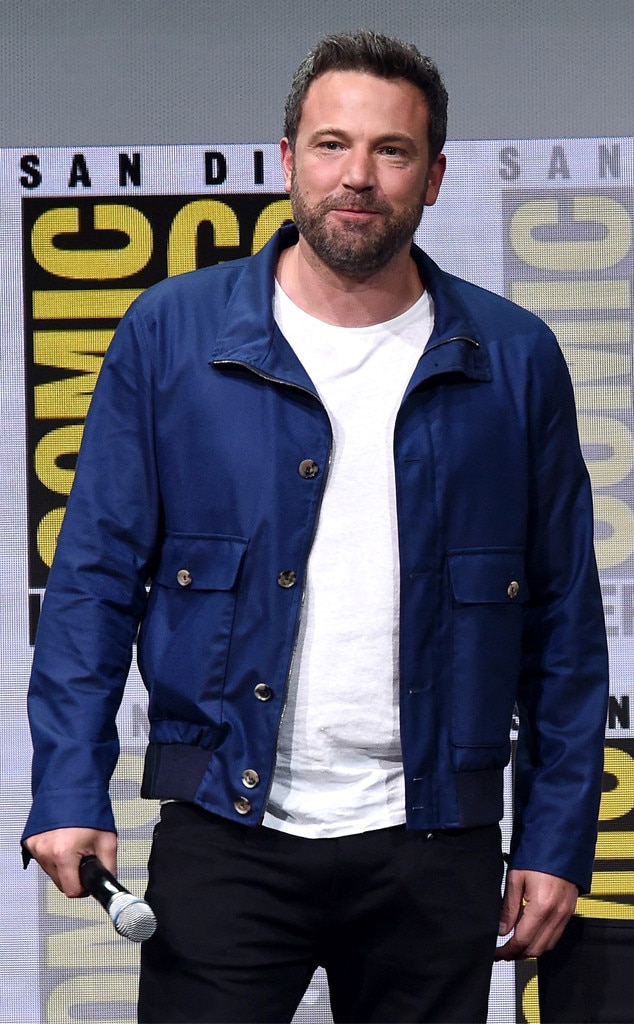 Kevin Winter/Getty Images
Wonder Woman 2: DC Comics' Chief Creative Officer Geoff Johns and Wonder Woman director Patty Jenkins are teaming up for a sequel to the hit film.
"I'm working right now on the Wonder Woman 2 script," Johns told Yahoo Movies in comments posted Saturday. "I just started."
On Sunday, at Warner Bros. Pictures' Comic-Con panel, a sizzle reel confirmed Wonder Woman 2 was in the works.
Oh Hi, Steven: Steven Spielberg appeared on stage to introduce the teaser trailer for his new dystopian movie Ready Player One, which is based on a novel. The story is set in 2044 and follows Wade Watts, played by Tye Sheridan, who searches for an Easter egg in a virtual reality game in a bid to inherit a fortune.
Freddy Kruger, the Iron Giant and the Delorean seen in Back to the Future all make appearances in the movie.
"The Iron Giant is a real major player in this movie," Spielberg told the crowd.
"I was obsessed with VR when I heard about this project and I was like, 'Holy s–t Steven Spielberg is doing a VR movie, I can't wait to see that!'" Sheridan said.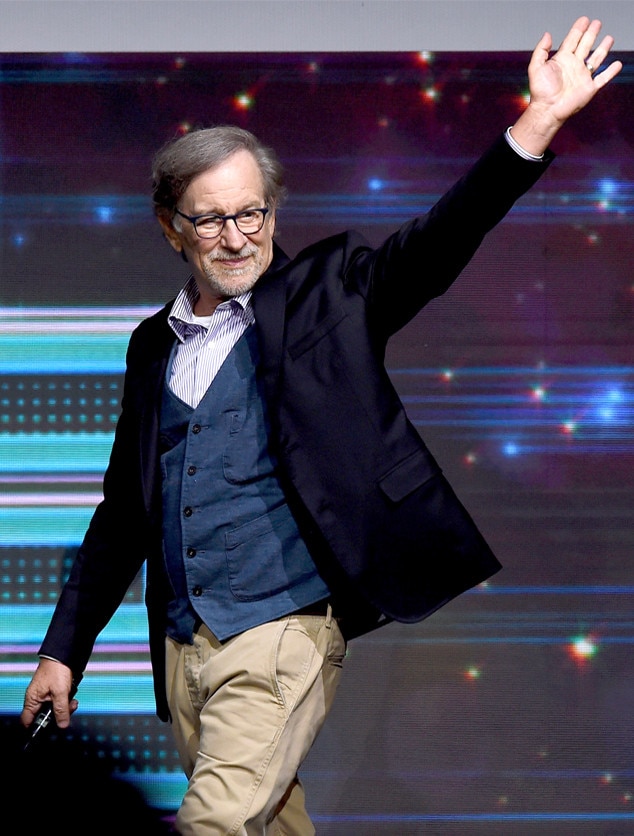 Kevin Winter/Getty Images
[youtube https://www.youtube.com/watch?v=dtwpjnuaVTE?wmode=transparent&w=560&h=315]
Jared Leto Makes a Hot Hologram: The actor's likeness introduced the Blade Runner 2049 segment. He plays Neander Wallace (the real Jared Leto, not his light counterpart).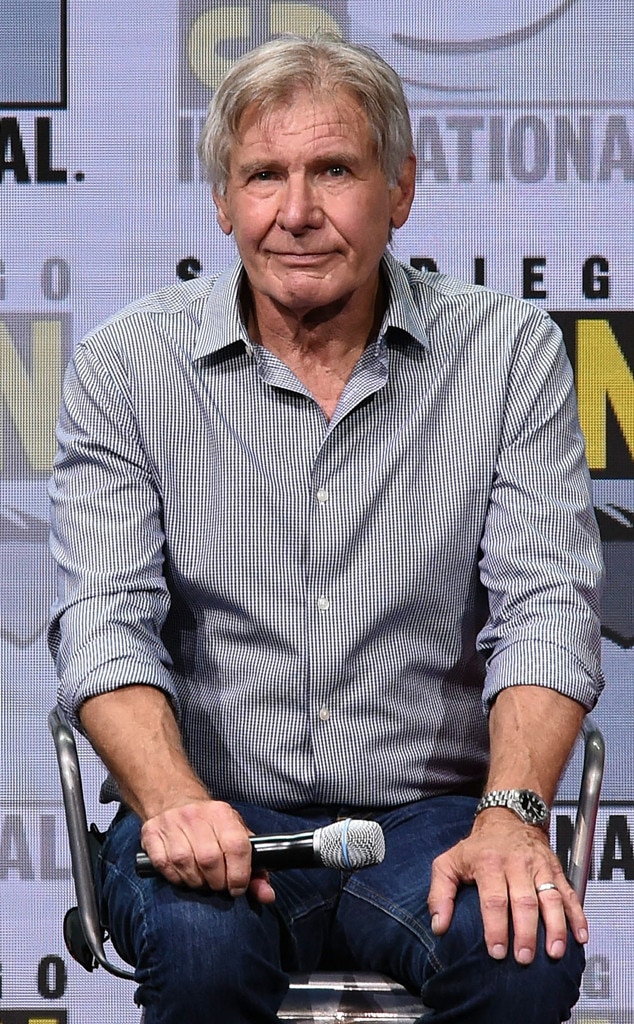 Kevin Winter/Getty Images
Cast member Harrison Ford, who reprises his role of Rick Deckard from the original Blade Runner, later appeared onstage.
"Well we had a really good script based on a really good idea," he told the crowd. "It deepens the understanding of my character…[The] script had great depth and I felt it was a fantastic opportunity. I was delighted to be involved."
Asked if it is his goal to reboot all his franchises, he said, "You bet your ass it is!"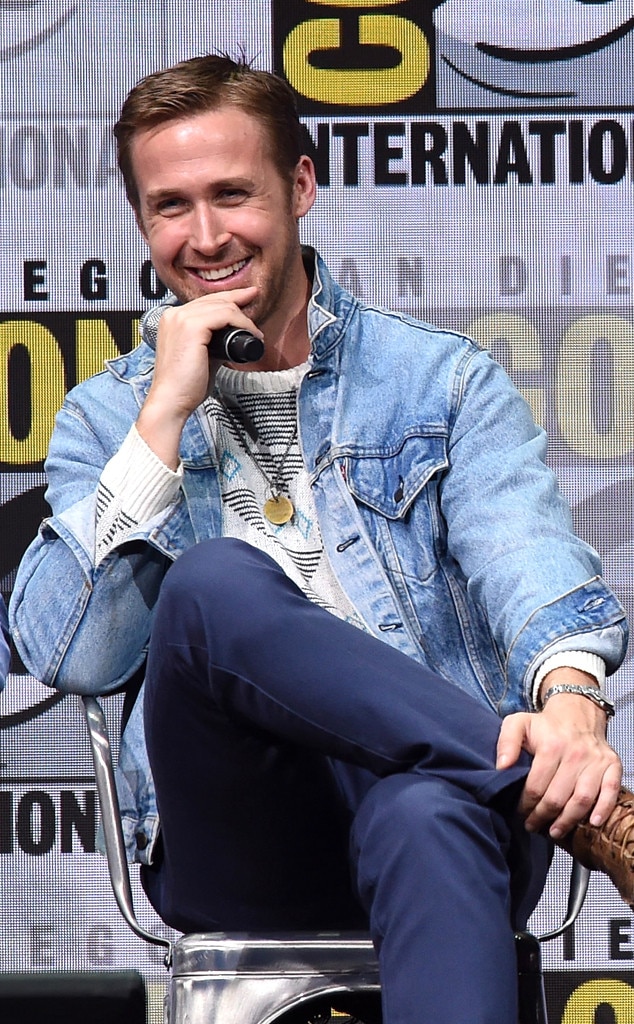 Kevin Winter/Getty Images
Main star Ryan Gosling spurred scores of female audience members to scream as he appeared on stage, promoting Ford to joke, "Keep it down, trying to work here!"
Asked what advice he would give to his character,  Gosling said, "Don't mistakenly go in Harrison's trailer. Huge mistake."
Harrison nodded, adding, "Good advice, thank you for the question."
Oops? During the panel, Gosling said ,"Working with all these people it was like working on a football team with all the Avengers," referring to the superhero ensemble by Marvel, DC Comics' rival.
"Maybe a football team with the Justice League," moderator Chris Hardwick corrected gently.
Check back into E! News throughout Comic-Con 2017 for must-see updates and exclusive content!