There's a lot more on Venus Williams' mind these days than just tennis. 
As another round of competition kicks off at Wimbledon, the world-famous athlete couldn't avoid questions from the media about her involvement in a fatal car accident.
At one point during today's press conference, Venus was seen wiping away tears as she struggled to find the words to describe her emotions.
"There are really no words to describe how devastating," she told reporters. "I'm speechless, and I'm just…"
As she wiped away tears, officials asked if she would like to leave. She replied, "Maybe I should go," before returning a few minutes later.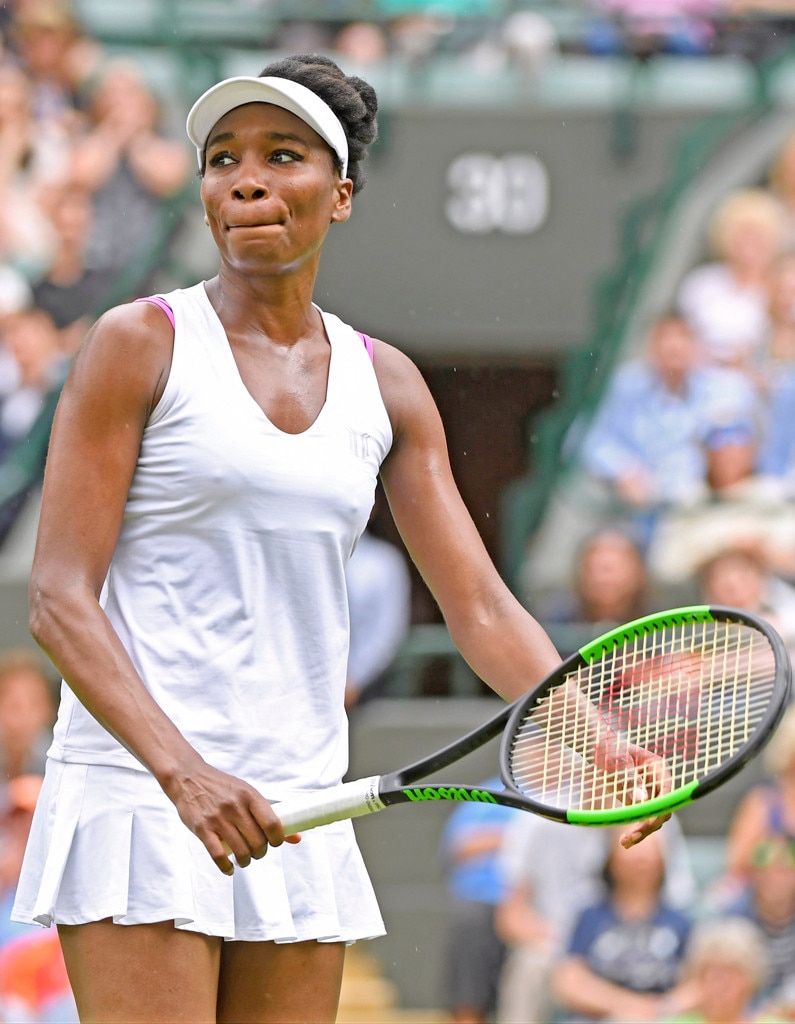 Philippe Crochet / Photonews via Getty Images
"Before we take any more questions from Venus, please be aware she's unable to say anything more about this so I'd ask you to respect her wishes please," the official said.
Last week, E! News confirmed that Venus was involved in a car accident that left one man dead. While a police report states Venus "is at fault for violating the right of way of [the other driver]," she has not been cited or charged. In addition, police say there is no evidence that Venus was under the influence or distracted by an electronic device.
"Ms. Williams entered the intersection on a green light. The police report estimates that Ms. Williams was traveling at 5 miles per hour when Mrs. Barson crashed into her," her attorney Malcolm Cunningham said in a statement to E! News. "Authorities did not issue Ms. Williams with any citations or traffic violations. This is an unfortunate accident and Venus expresses her deepest condolences to the family who lost a loved one."
Venus would also comment on Facebook by writing, "I am devastated and heartbroken by this accident. My heartfelt condolences go out to the family and friends of Jerome Barson and I continue to keep them in my thoughts and prayers."
As for today's matches, the five-time Wimbledon singles champion beat Belgian's Elise Mertens on Court 1 Monday afternoon.  Her sister Serena Williams is taking the rest of the year off to focus on her pregnancy and the birth of her first child.