Our Spidey senses are feeling some serious love connections right about now.
In case you missed the big couple's news today in Hollywood, a source shared with E! News that Spider-Man: Homecoming stars Tom Holland and Zendaya are dating.
For some, this romance may appear to be two more actors going from co-stars to couple.
"They got to know each other while on set. They became friends and started getting romantic a few months ago," our source shared. "They both are such great people. It's cool they got together. Everyone gets along with them."
At the same time, we couldn't help but notice a string of romances from the movie franchise. Perhaps there really is something about that Spider-Man.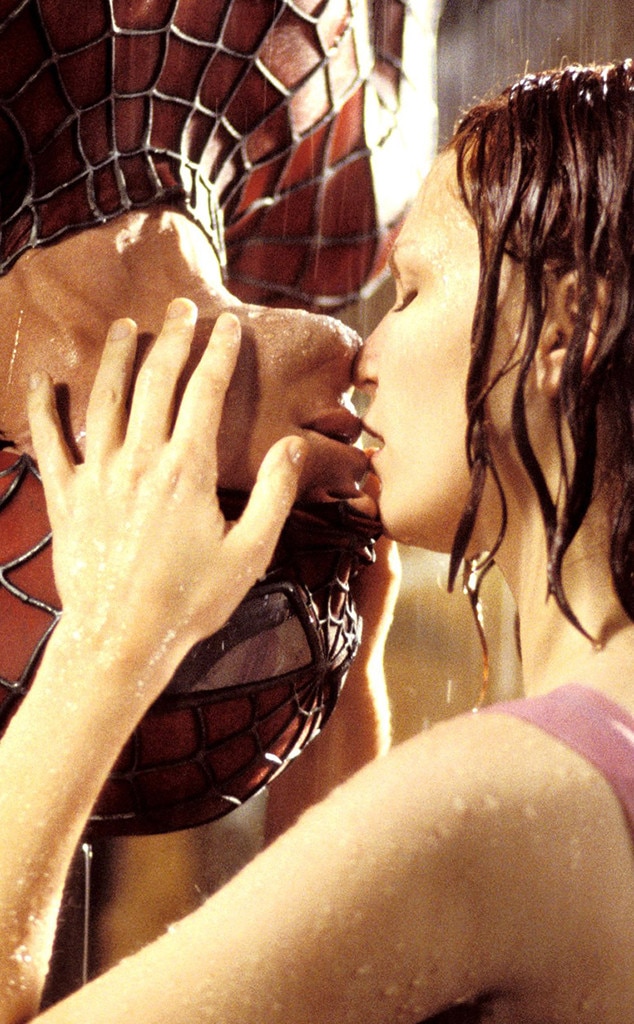 Columbia Pictures
Rewind to 2001 when Kirsten Dunst and Tobey Maguire made quite the dynamic duo in Spider-Man. While neither of them openly expressed getting together, dating and breaking up, those around them couldn't help but admit something was going on.
"They apparently began dating with each other, I think, in the middle of the first movie…although I didn't know it at the time…but definitely they eventually broke up before the second movie. I was concerned they wouldn't get the same chemistry back, but it was just me worrying," director Sam Raimi shared with the Sydney Morning-Herald back in 2007. "They really like each other, I think, very much. And that relationship probably just added to their ability to trust each other."
Even James Franco admitted that Tobey and Kirsten became a couple in an interview for Playboy in 2013.
"I had a crush on Kirsten, and I think I was upset about that as well," he shared.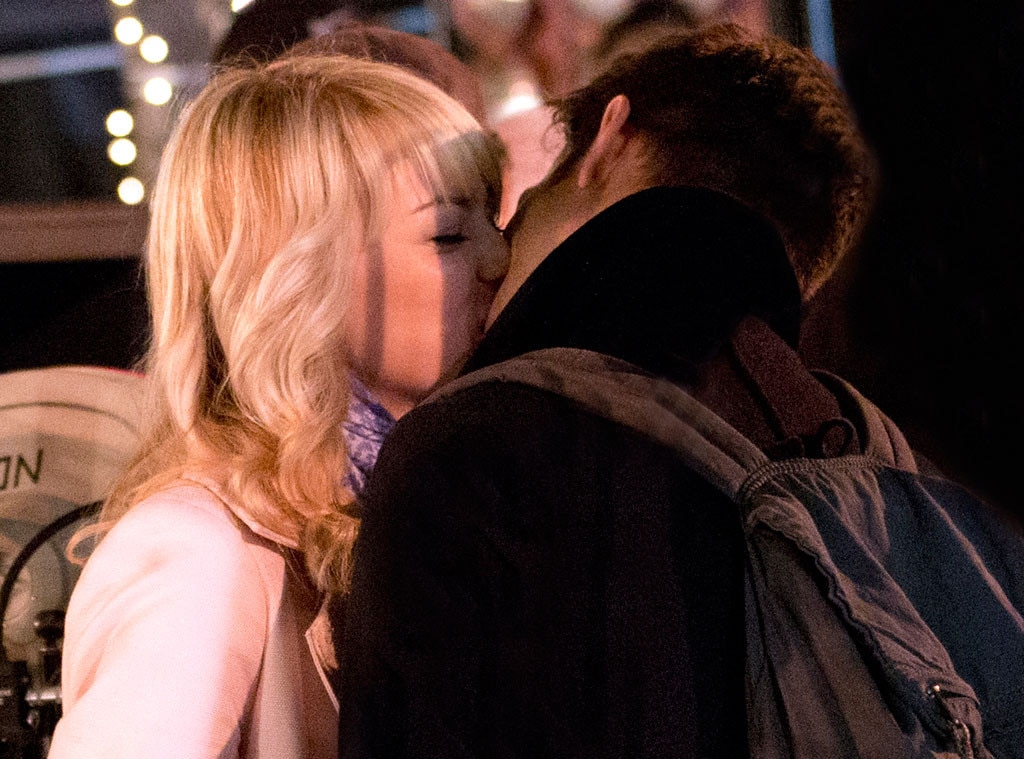 Janet Mayer / Splash News
Perhaps the romance that brings the fondest memories for Spider-Man fans is the one between Andrew Garfield and Emma Stone.
As if the on-set smooches weren't enough to get hearts beating, we may never forget some of the ways these two described each other.
"Working with Emma was like diving into a thrilling, twisting river and never holding on to the sides. From the start. To the end. Spontaneous. In the moment. Present. Terrifying. Vital," Andrew once shared with Vogue. "The only way acting with someone should be."
As for Emma's reaction, it's just as romantic. "He is such a poet," the Aloha star told Interview. "But that's the way he writes in general. So I hear it and of course my heart swells up. And I also know that he writes things like that on a daily basis."
Consider us totally under Spider-Man's spell.
Spider-Man: Homecoming is in theatres now.