Last Updated: 18/06/17 9:25pm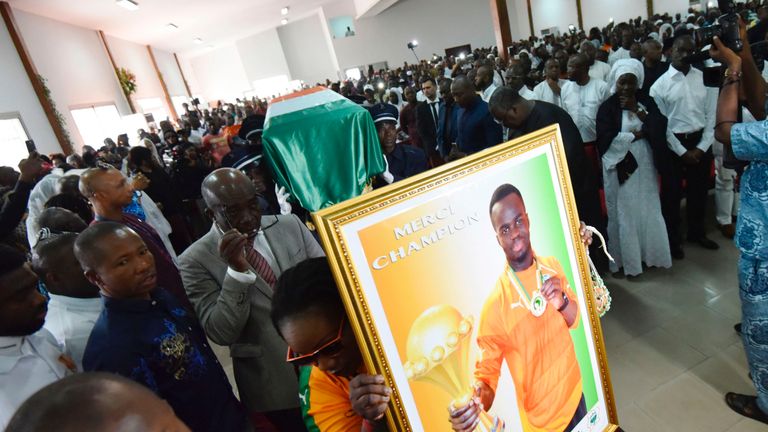 Pallbearers carry the coffin of football star Cheick Tiote during his funeral
Cheick Tiote was laid to rest in the Ivory Coast on Sunday following his sudden death in China earlier this month.
Former Newcastle midfielder Tiote moved to China in February to play for second division side Beijing Enterprises and was training with his club when he collapsed and passed away after emergency treatment at the age of 30.
Tiote, a 52-time capped Ivory Coast international who featured at the 2010 and 2014 World Cups, was honoured with a military funeral at the Williamsville cemetery in Abidjan where hundreds of people gathered to mourn.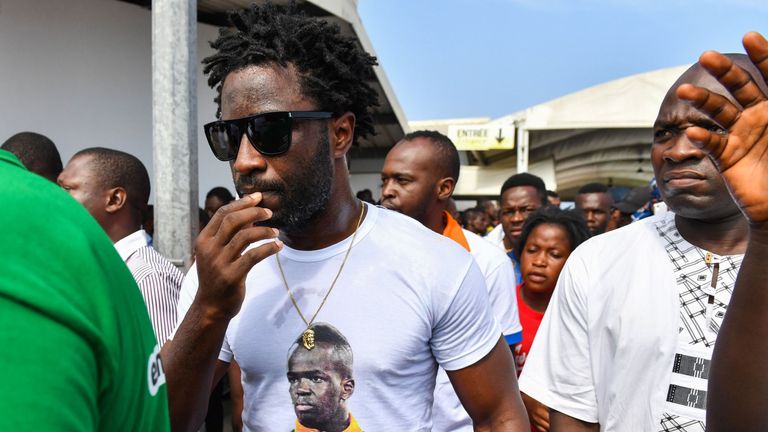 Ivory Coast forward Wilfried Bony attends the arrival of the casket
Full military honours were bestowed on Tiote at the funeral service, which was attended by prime minister Amadou Gon Coulibaly as well as several members of the government, Ivorian football federation officials and players.
Tiote's coffin was draped in the country's orange, white and green national flag before being taken to a mosque in the upmarket district of Riviera Golf where prayers were held.
"It's a huge loss for Ivorian and African football," said former national team goalkeeper Boubacar Barry, who played with Tiote in the victorious 2015 Africa Cup of Nations side.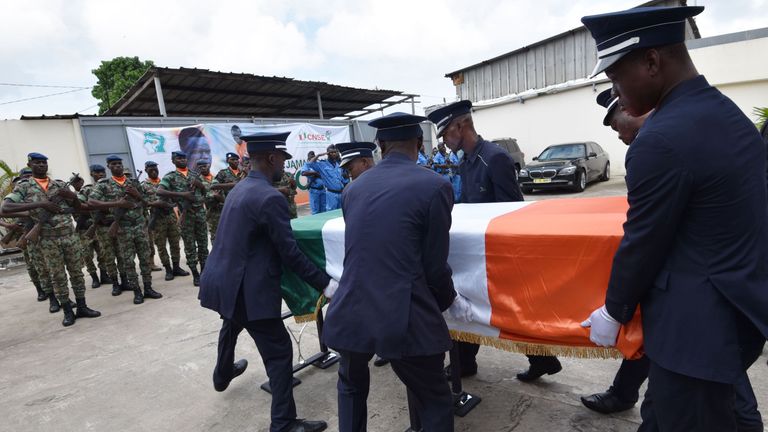 Tiote was honoured with a military funeral
"It's a big loss because he was such a warrior on the pitch. On behalf of all the footballers here, I present my condolences to his family and his friends. Thank you Tiote, thank you."
Tiote began his European club career with Belgian outfit Anderlecht and had a loan spell at Roda JC Kerkrade before moving to FC Twente in 2008.
He signed for Newcastle in 2010 and made 156 appearances for the club, becoming a firm favourite with fans over his six years in England.