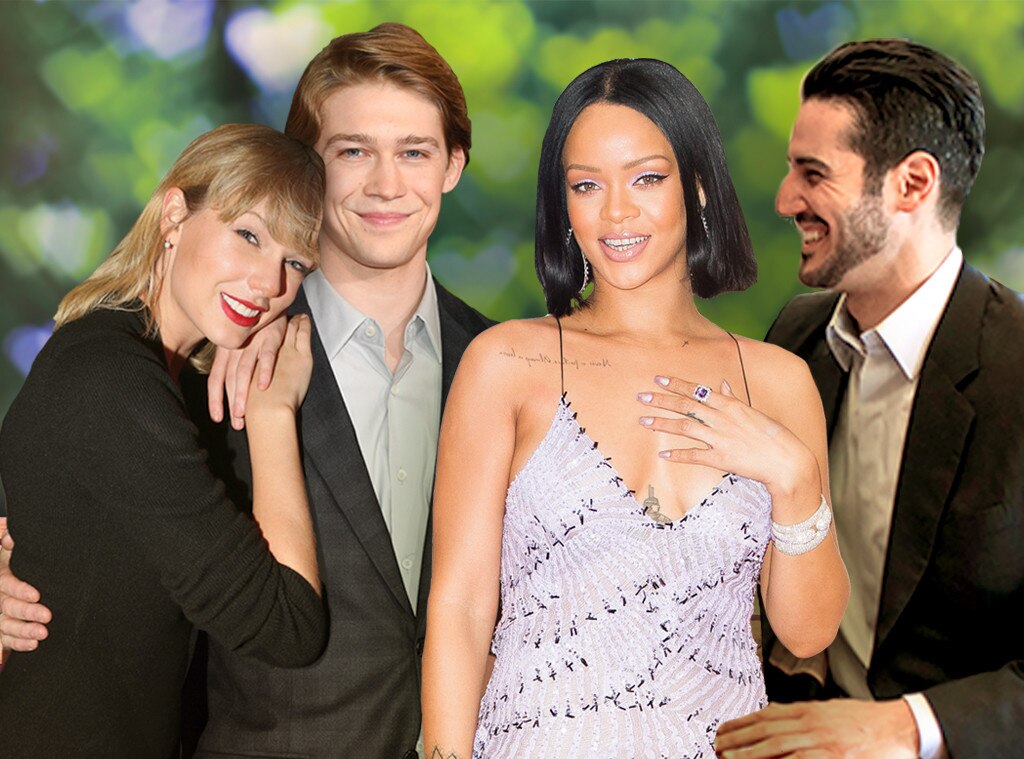 Getty Images/ E! Illustration
Love is patient, love is kind, love is…seasonal. Especially in Hollywood. A-list stars aren't immune to the romantic inclinations that blow in along with the warm breezes—in fact, it seems to strike them harder than it does civilians. While Memorial Day approaches and the summer season, with its promises of vacations, rosé and swimming pool canoodling seasons, looms large, they feel an intense desire to pair off. 
Summer love in Hollywood is no average affair: With the addition of practically limitless budgets and a plethora of hiatus', it makes for whirlwind romances that heat up quickly and tend to span the globe. One minute two celebrities are on a first date in Los Angeles and the next they're on the beach in Spain or sharing gelato in Rome. 
This year's season of romance has been particularly fruitful so far: There are plenty of couples, both new and old, that are rife for the jealousy-inducing. We're breaking down what we think will be the ones to watch, whether it's a brand new pairing that we're dying to know more about or a set of longterm BF-GFs that we think might make things official before Labor Day. 
The Incognito Couple: Taylor Swift & Joe Alwyn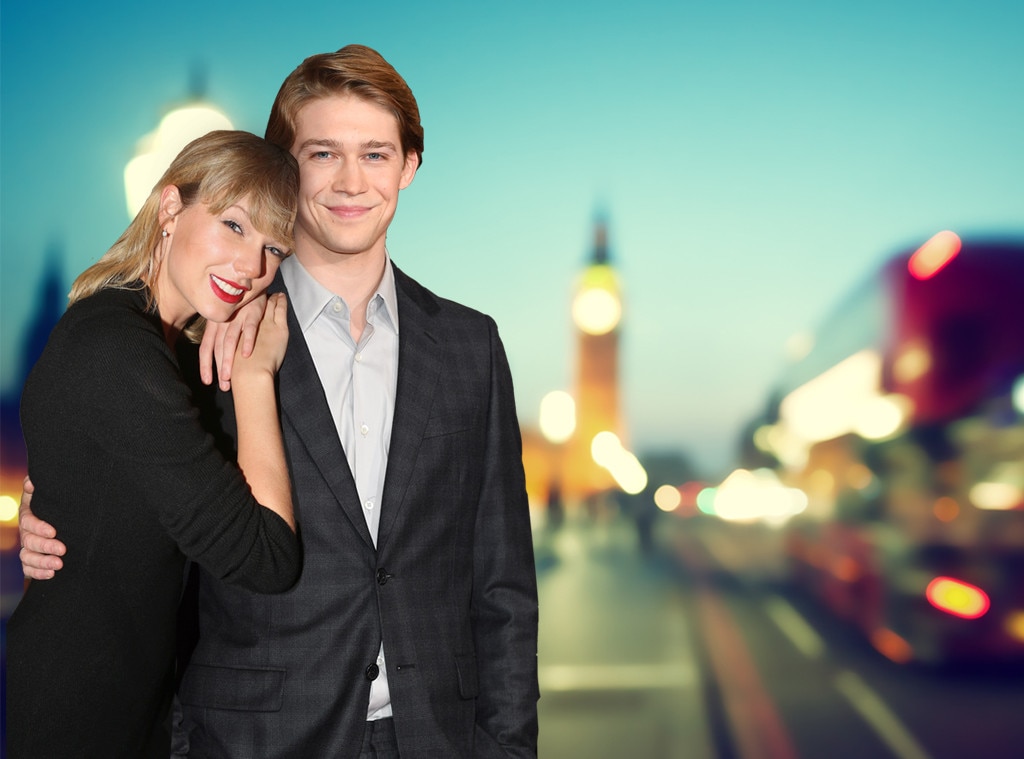 Getty Images/ E! Illustration
These two are so under-the-radar that there is barely even any physical evidence to prove that they're a couple. Of course, it's impossible to pull the wool over the eyes of the most devoted fans and they were outed as hot and heavy this May. Swift and Alwyn are, by all accounts, head over heels for each other, but they're choosing to keep their summer love very sneaky. They deploy all sorts of incognito tactics, like using private jets to fly back and forth across the pond secretively, donning disguises when out in public, and just generally staying out of the public eye, presumably conducting all of their activities under the cover of the darkest of night. We know they're still going strong because they were photographed in June enjoying coffee on Taylor's Nashville balcony and because trust, we would know if they broke up. (Revenge songs, anyone?)
Of course, there is one annual summer event that has the potential to force even the most secretive couples out into the limelight: Taymerica, the yearly Fourth of July party. Rumor has it that the soirée will be going down this very weekend so all eyes will be trained on Taylor's beachside abode for a potential Joe sighting. As everyone knows, getting an invitation to Taymerica is the ultimate sign that a person has joined her inner circle, so whether or not Joe joins for the patriotic festivities will be a great measure of where their relationship is heading. To Rhode Island!
The Rebound Couple: Travis Scott & Kylie Jenner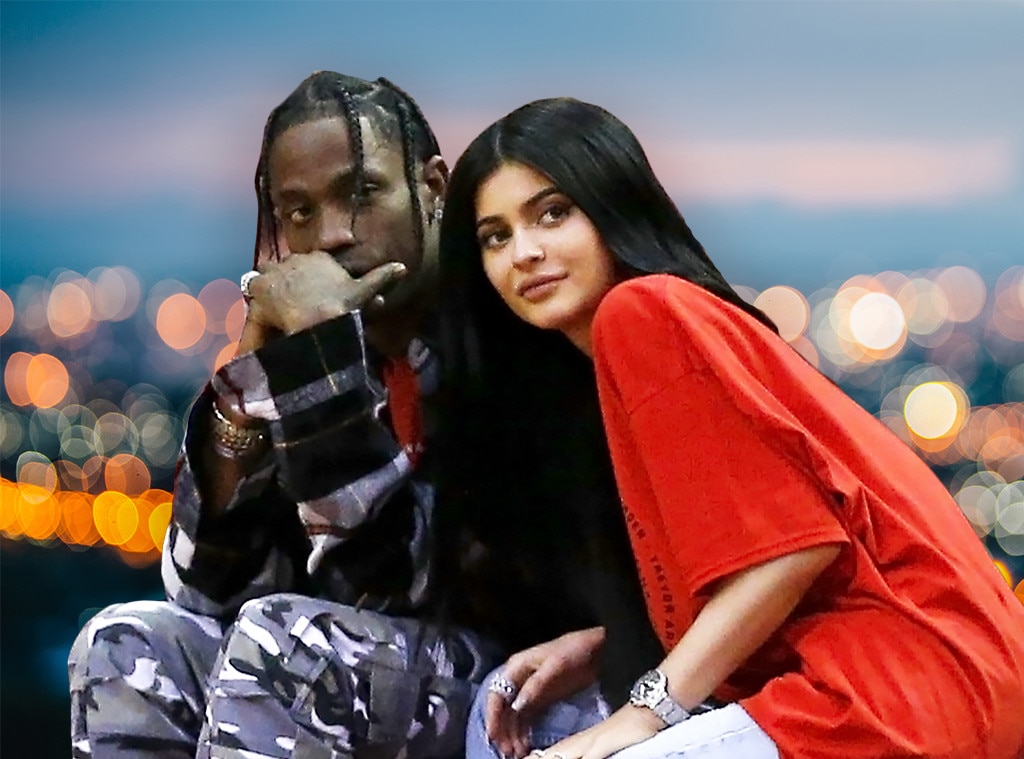 Getty Images/ E! Illustration
All those who believed that the most recent Kylie-Tyga breakup was going to be permanent, say aye. That's what we thought. As the reality star and the rapper were so constantly on again and off again and then on again and then maybe kind of off again, the public got used to the fact that their "offs" weren't for real. But then during this year's Coachella festival Jenner started to get very cozy with one Travis Scott. Clearly she felt the winds of summer beginning to brew and knew she needed to lock something down before Memorial Day threatened to swoop in. 
Cut to two months later and Kylie and Travis have matching tattoos. We didn't say that was fast, you did. Beyond the mutual ink, they've been spotted making out basically all over Southern California and Kylie has accompanied Travis on several tour stops. Everyone is presumably happy that the cycle with Tyga has finally come to an end but whether the couple will still be happy with the butterflies they inked on themselves permanently come fall is another question. 
The Playing-It-Coy Couple: Kendall Jenner & A$AP Rocky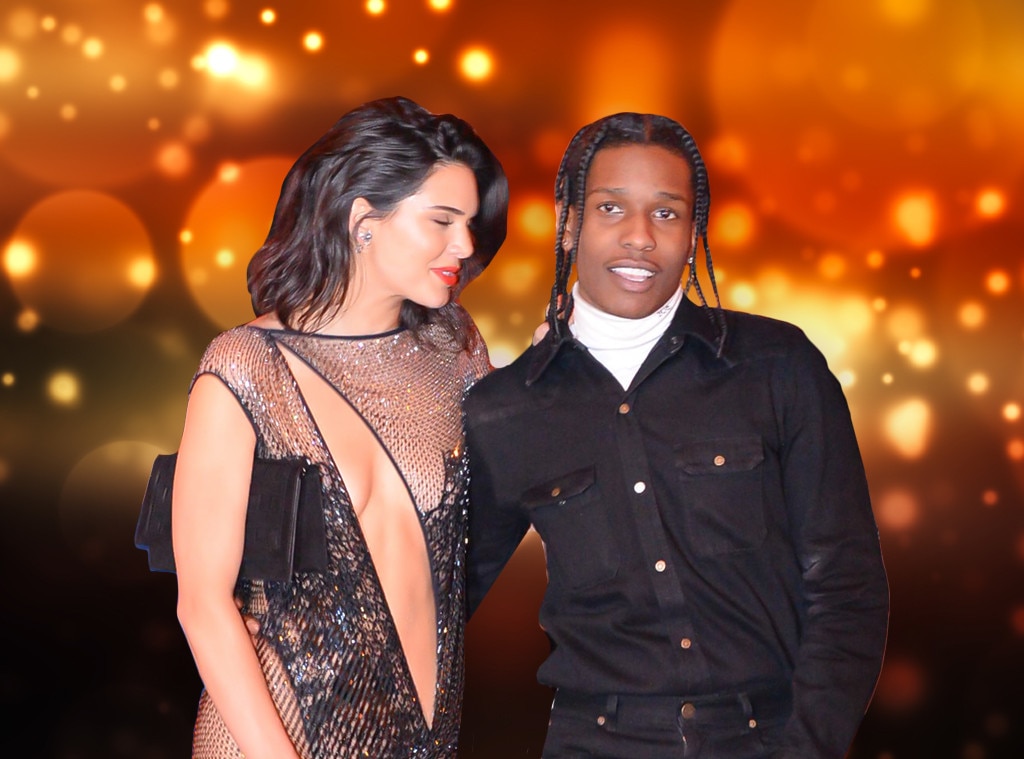 Getty Images/ E! Illustration
Kendall and A$AP, we're going to give it to you straight: There's no better time than the summer to finally admit to the world that you're totally in love. They've been keeping their romance on the DL for ages now and have already spent a great deal of the summer together. They kicked things off with a trip to Cannes in May (is there anything more romantic than the south of France?) and just this week were spotted diamond shopping together.
A$AP is clearly super into her and we're starting to fear that we're going to have a Drake-and-Rihanna situation on our hands. It's understandable to want to keep your private life private and not splash your relationships all over the press, but the paparazzi photos have done that for them—we think it's high time to go Instagram Official. (And no, the background of Kim Kardashian's Snapchat doesn't count.)
The Slow-and-Steady Couple: Lady Gaga & Christian Carino
For whatever reason, when we think summer love we think Lady Gaga. She's just the perfect candidate to partner up for the warmer months, to find someone fabulous to cavort around the Hamptons with. (Well, she and Rihanna both, but we'll get to that later). Gaga and talent agent Carino began dating this spring but have slowly become more serious as the summer nears—he was her plus-one to her birthday party in late March and visited her on the set of A Star Is Born regularly throughout the month of May. 
The couple is clearly treading lightly (Gaga parted ways with fiancé Taylor Kinney last summer), but we're holding out hope that they'll embark on some fabulous summer vacations after her work on the Bradley Cooper-led film is done. Cabo perhaps?
The Perfect Match Couple: Selena Gomez & The Weeknd
Selena-and-The-Weeknd doubters, you can officially eat your words now. There was a lot of skepticism when these two young musicians got together, with some naysayers believing that they moved way too quickly and others pointing out the eerie (and possibly negative) similarities between The Weeknd and her former fling Selena Gomez. But now they're officially in a long-term serious relationship and they're ready to take the summer by storm. (With their love, obviously). 
We can expect a cacophony of romantic photographs out of these two in the coming months: Whether they're doing their usual movie or dinner dates or embarking on luxurious vacations. We see plenty of yachts and gelato in their summer future, and everyone should keep an eye out for signs that they're getting more and more serious by the (very long) day. 
The Hot-and-Heavy Couple: Rihanna & Hassan Jameel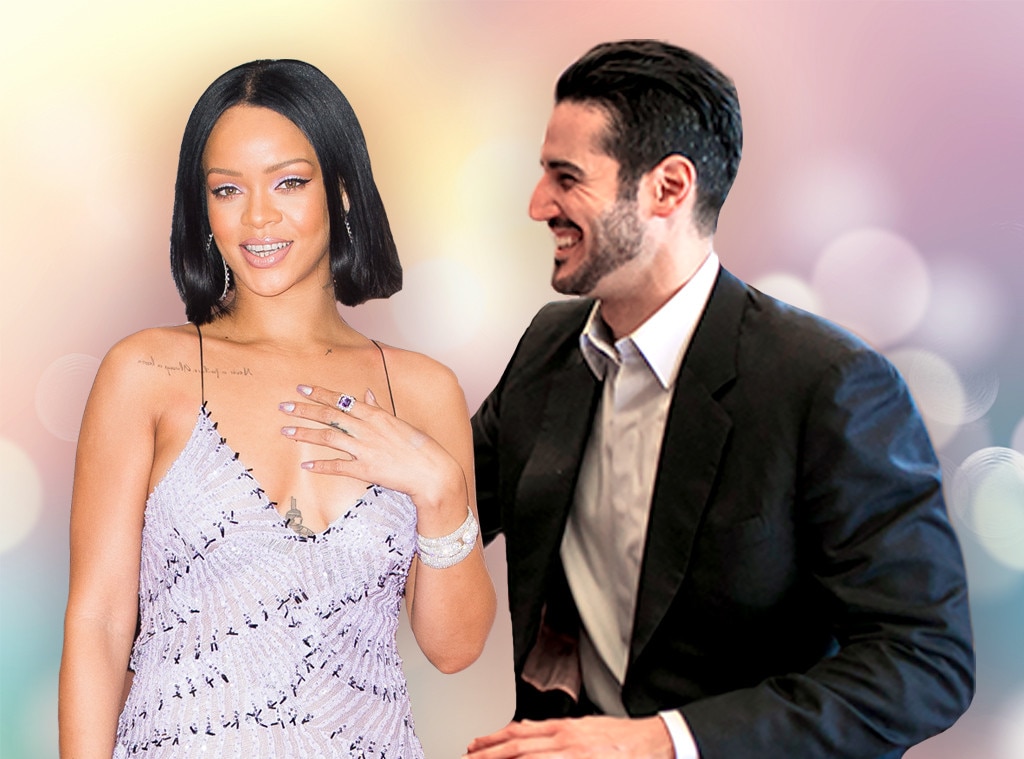 Getty Images/ E! Illustration
Give us a second, we're splashing ourselves with some ice water. After looking at the most recent photos of Rihanna and her brand new acquaintance-slash-man-friend we need to take a breather. These two are a brand new item and they haven't wasted any time getting…cozy. Let's just say cozy. 
The couple was outed this week during a vacation in Spain, which immediately prompted one million Google searches. Jameel is a wealthy Saudi businessman who once dated Naomi Campbell and also casually owns a soccer league, so between their two fortunes it's safe to say that cost isn't going to be a prohibitive factor in their getting to know each other. It's only been a matter of days, at least as far as the public knows, so there's truly no telling where this relationship is going to go. But who cares? Seeing Rihanna making out in an exotic location is exactly what we want out of summer love. 
The Power Couple: Jennifer Lopez & Alex Rodriguez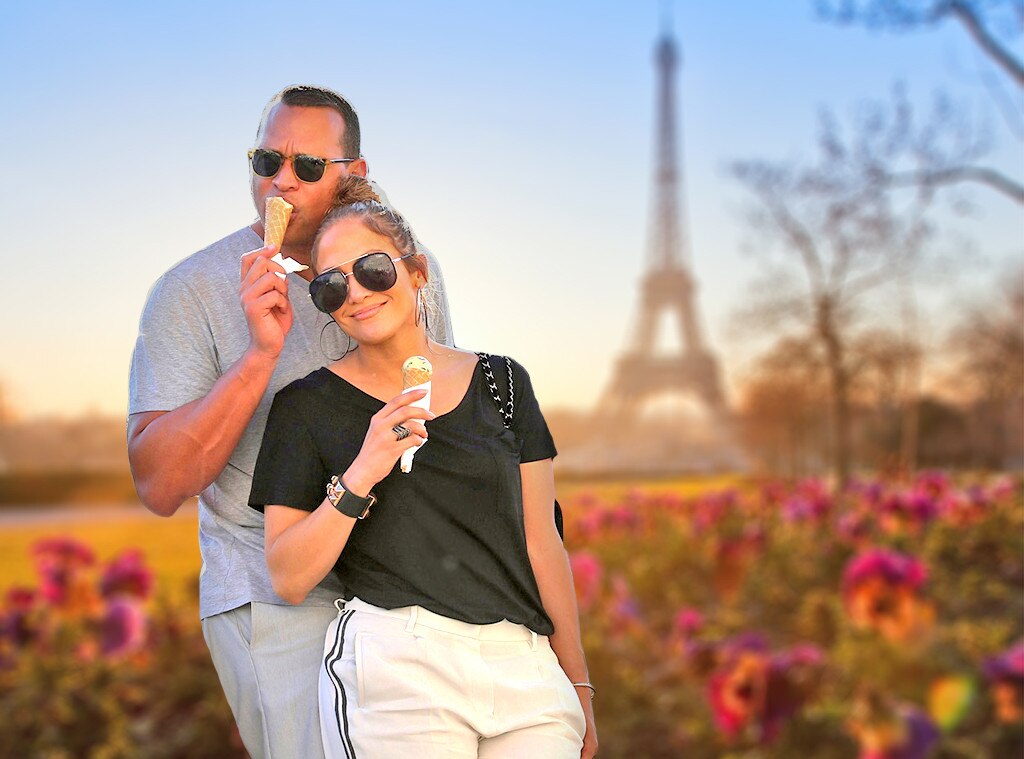 Getty Images/ E! Illustration
It truly doesn't get bigger than J-Rod. They're the real deal and their combined authority (not to mention net worth) is nothing to be messed with. One of the best parts of Summer 2017 so far has been watching them dominate pretty much everything they do, whether it's strolling through France or posing at the Met Ball. The former professional baseball player is even dipping his toe into the world of formal Hollywood this season, with a guest spot on the TV show Shark Tank. It's clear that J Lo's pull in the industry is rubbing off on him.
There have been plenty of whispers and rumors about whether Lopez and Rodriguez will end up tying the knot this summer, but we're not looking quite that far ahead. They've both been through that before and for now, we're just happy to see them doing, well, anything, together. 
The Couple to Watch: Meghan Markle & Prince Harry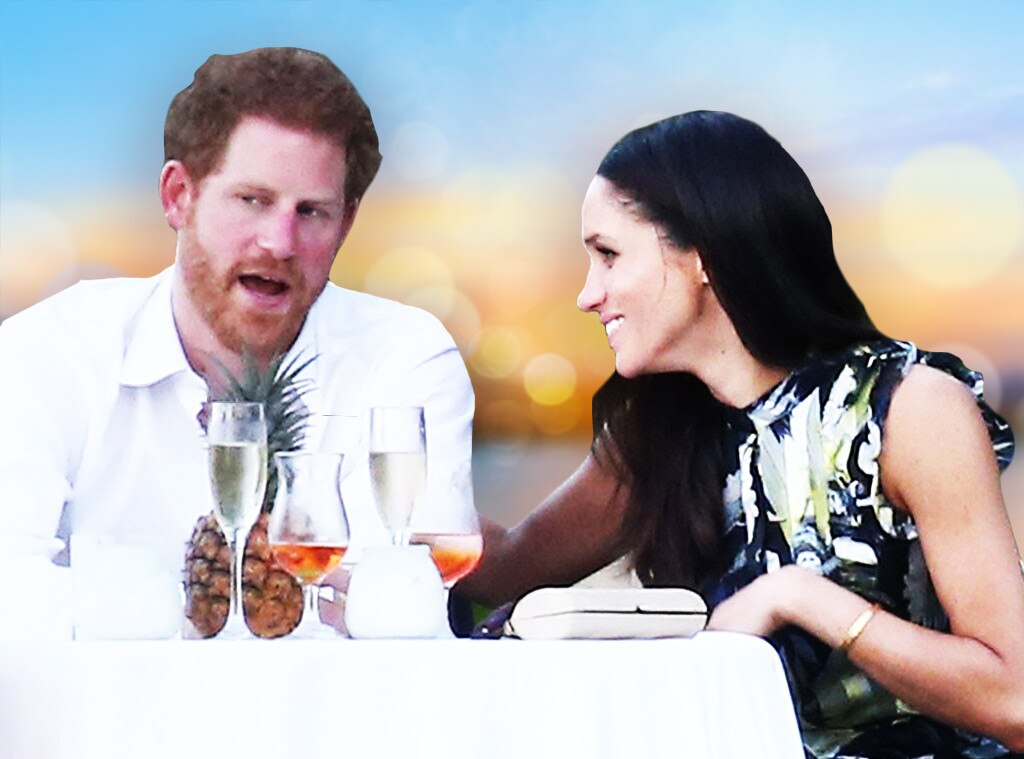 FAMEFLYNET PICTURES; E! Illustration
If Meghan Markle and Prince Harry don't get engaged by Labor Day, we can all consider the Summer of 2017 ruined. Romantically-speaking, at least. For while the warmest season is the perfect occasion to take on a fling or try out a new romance, it's also a recipe for getting even more serious. Meghan and Harry are arguably the most-watched couple of the year, so the only way they could make things more legendary is to make things official. No pressure or anything.