Blonde or brunette? That is the question.
Nothing sparks more conversation than when a member of the Kardashian–Jenner clan goes a lighter hair color. The brunette bombshells always have a way of surprising fans with beauty transformations, and hair color offers just another avenue of inspiration.
While Kim Kardashian may be the latest of the famous family to go blonde silver (thanks to hairstylist Chris Appleton), she definitely wasn't the first: Both Kourtney and Rob Kardashian tried the dramatic look as teenagers. Not to mention, Khloe is basically the reigning blonde of the family, trying a spectrum of colors throughout the years. Kendall and Kylie Jenner and even Kanye West have all experimented with lighter shades.
This is one family that is not afraid of a little drama. To see our favorite blonde moments, keep scrolling.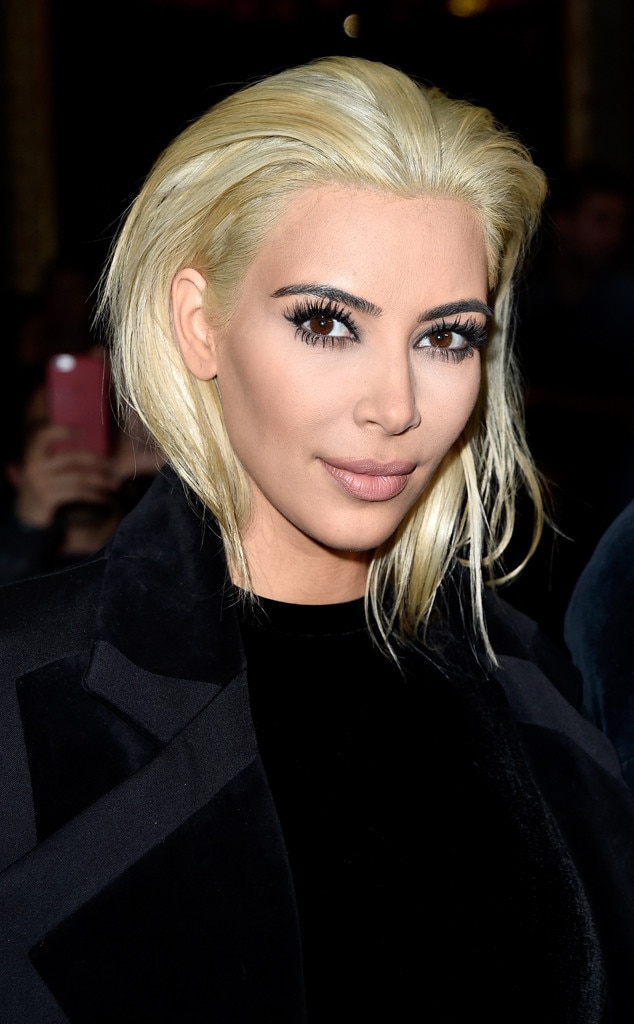 Pascal Le Segretain/Getty Images
KIM KARDASHIAN
In March 2015, the Keeping Up With the Kardashian star shook the world with unrecognizable, platinum blonde hair during Paris Fashion Week. She kept the dramatic change slicked back and stylish, until returning to her signature dark locks, after just 21 days. While Kim spends the majority of her time on the dark side, she's not afraid to play with lighter hues now.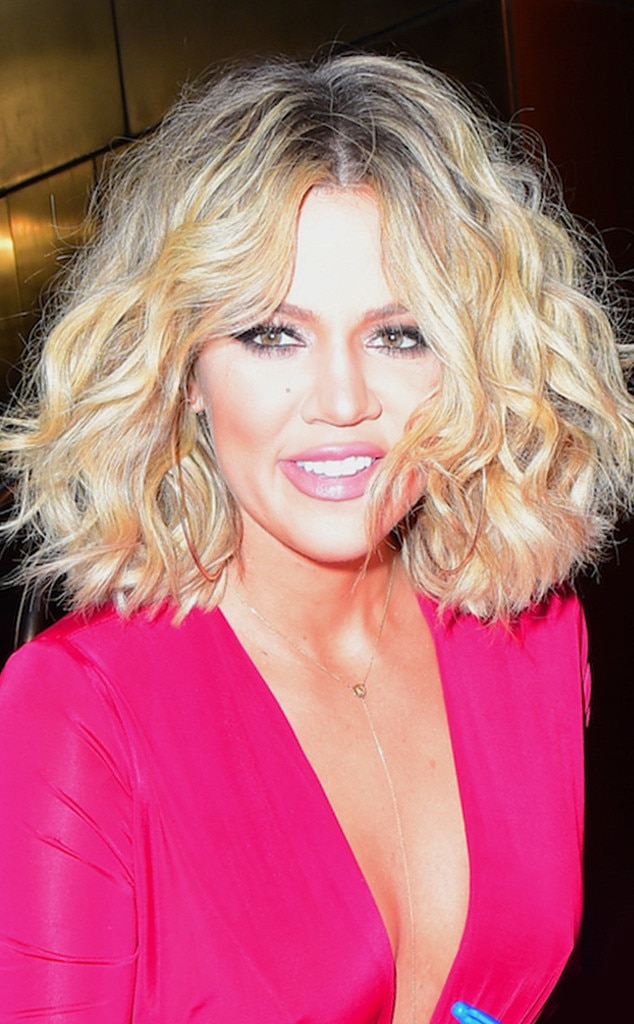 247PAPS.TV / Splash News
KHLOE KARDASHIAN
Known as the blonde Kardashian, KoKo is familiar with lightening her locks. We've seen the fitness fiend wear the whole spectrum of light-colored locks. Our favorite? When Khloe hair is lob length and multi-dimensional, which means you can see honey-cinnamon strands transition to light champagne color. The Revenge Body star seemingly prefers more natural shades of blonde. If you want Khloe's shade, her colorist, Tracey Cunningham, warns it isn't a one-day process. "I have been taking Khloe to a brighter blonde over the past year, and the key to mimicking her look is time, especially if you have naturally darker hair like her!" said the hair pro to HollywoodLife.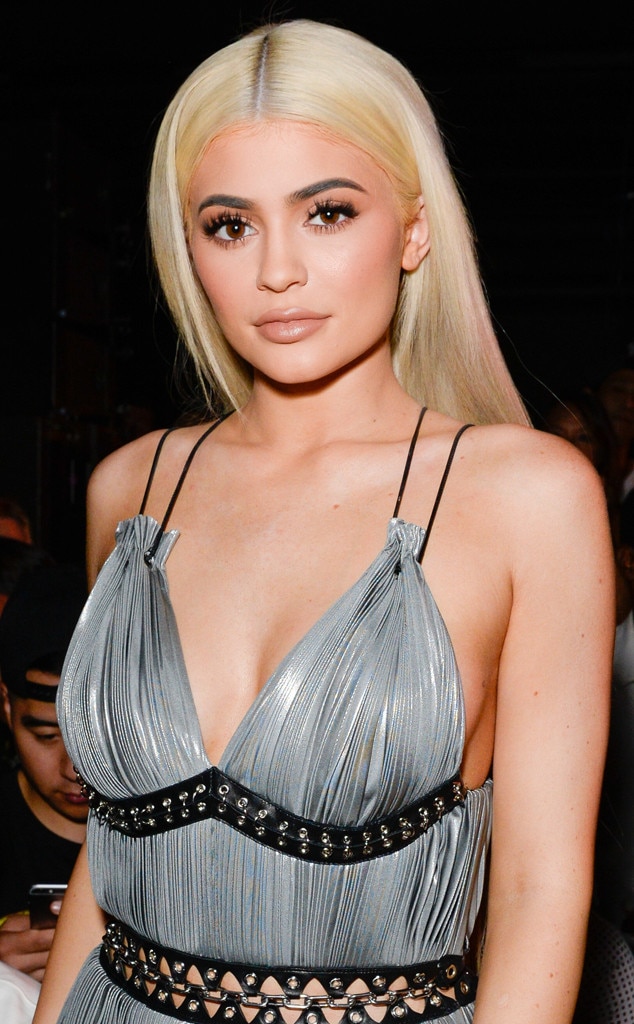 Ann/Patrick McMullan via Getty Images
KYLIE JENNER
The lip kit mogul has tried every hair color from neon purple to teal, but was hesitant to try blonde, she told People. The youngest sister didn't want people to think she was coping her older sister, Kim. But in 2015, she stunned followers with an Instagram post, detailing her latest transformation. "I'm coming for u khloé!" she wrote. Then in 2016, she appeared with lighter locks at the Alexander Wang runway show. Nowadays the Life of Kylie has reverted back to her natural color, but the star loves to reminisce about her days as a blonde, often posting throwback pics on Instagram.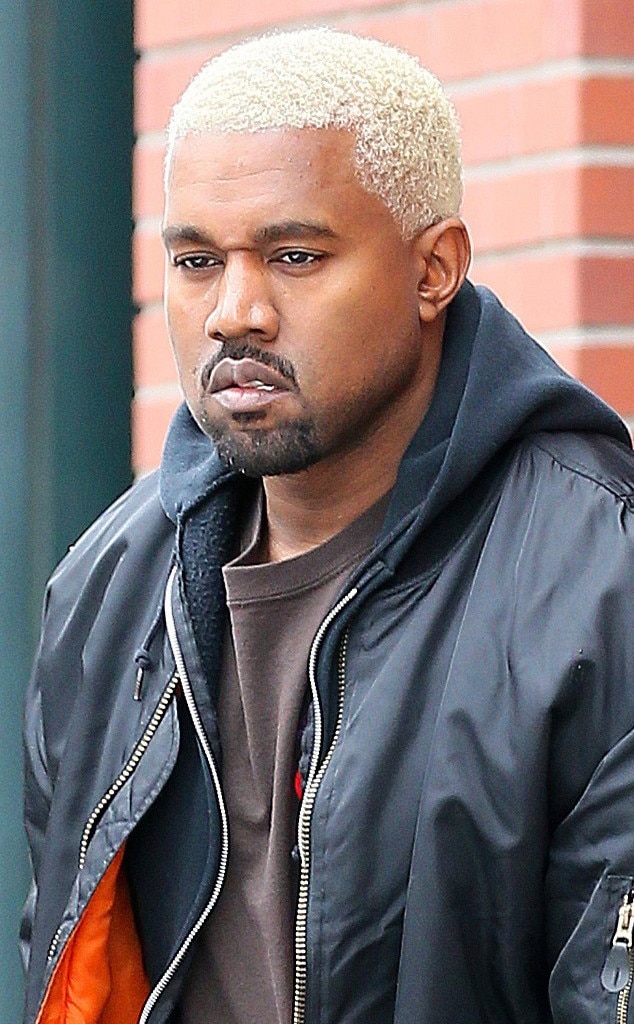 BACKGRID
KAYNE WEST
Kanye is all about testing the limits. The award-winning artist went platinum in the hair department for his Yeezy Season 5 show in February 2017. Like Kim, the rapper dyed his hair for New York Fashion Week and only kept it shortly before returning to his natural shade. Unfortunately, the couple did not sport matching shades, but anything can happen at the next Yeezy show…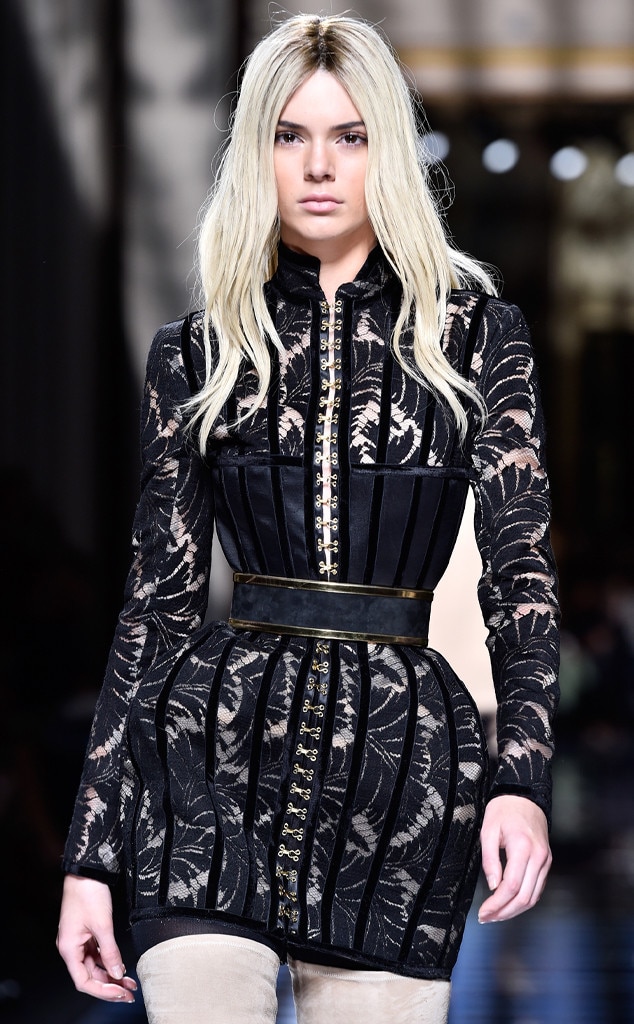 Pascal Le Segretain/Getty Images
KENDALL JENNER
In the name of fashion, the supermodel donned a blonde wig for the Balmain fall 2016 show and had all her fans buzzing with excitement. Alongside Kenny, her model bestie Gigi Hadid turned brunette for the day. The hair swap proved both blonde or brunette girls turn heads. Unlike her sisters, Kendall has always stayed conservative with her tresses, leaving us to believe: She's having more fun on the dark side.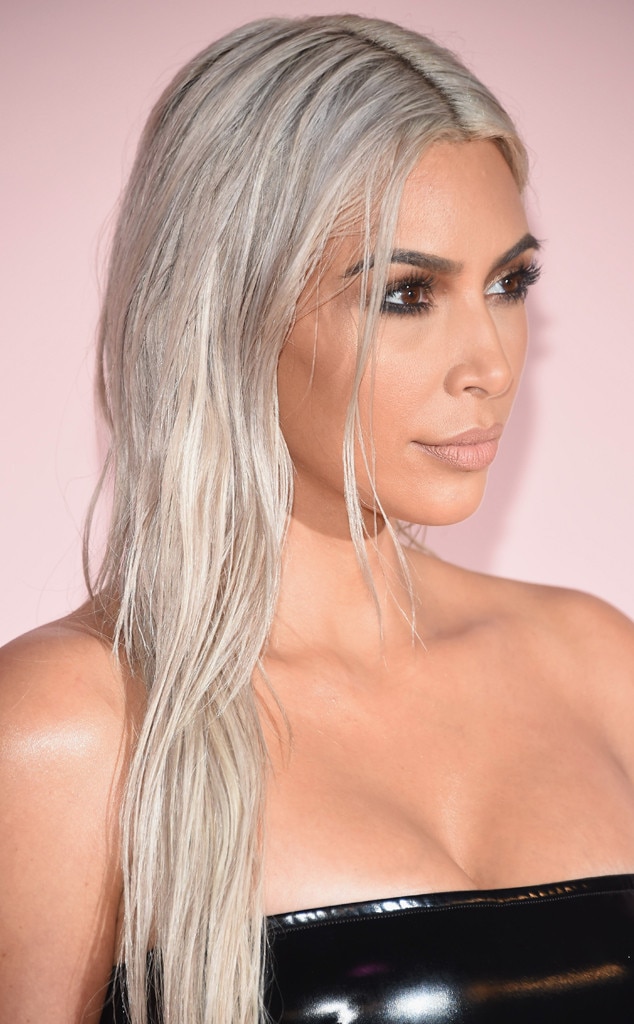 Gary Gershoff/WireImage
KIM KARDASHIAN
In 2017, blonde Kim has returned—with sliver locks, courtesy of the stars' longtime stylist, Chris Appleton. Since New York Fashion Week, she has been filling her Instagram with pictures of her new look, which is definitely no wig. The star takes to Snapchat regularly to share how much work having healthy, color-treated hair can be. "Blonde is high maintenance Thx Chris Appleton," she captioned on a photo with bottles of Redken Pro-oxide Cream Developer, Redken Up to 7 De-Duster Lightener, Wella Color Charm toners, Malibu DDL Direct Dye Lifter packets, hair clips, brushes, combs and a shower cap on her table. It's all worth it! The reality star's hair transformation provides she's both a blonde and brunette bombshell, as well as a sliver fox.