The Gong Show is back and bringing out the celebs.
ABC's revival of the iconic game show premiered tonight, with Tommy Maitland serving as host on the show that is dubbed "the place where the insanely talented and the insane cane find a home," which is executive produced by Will Arnett. 
And along with the insanely talented and the insane, viewers can expect to see a lot of famous faces appear throughout the season as celebrity judges.
"We got a lot of big stars on the show," Will Arnett told E! News. "We are excited about some of them. We're excited about all of them. When I say some of them, I'm doing a bunch, so we're not as excited about me doing it." (Speak for yourself, Arnett!)
So aside from The Lego Batman Movie star, which other celebs can we expect? A bunch!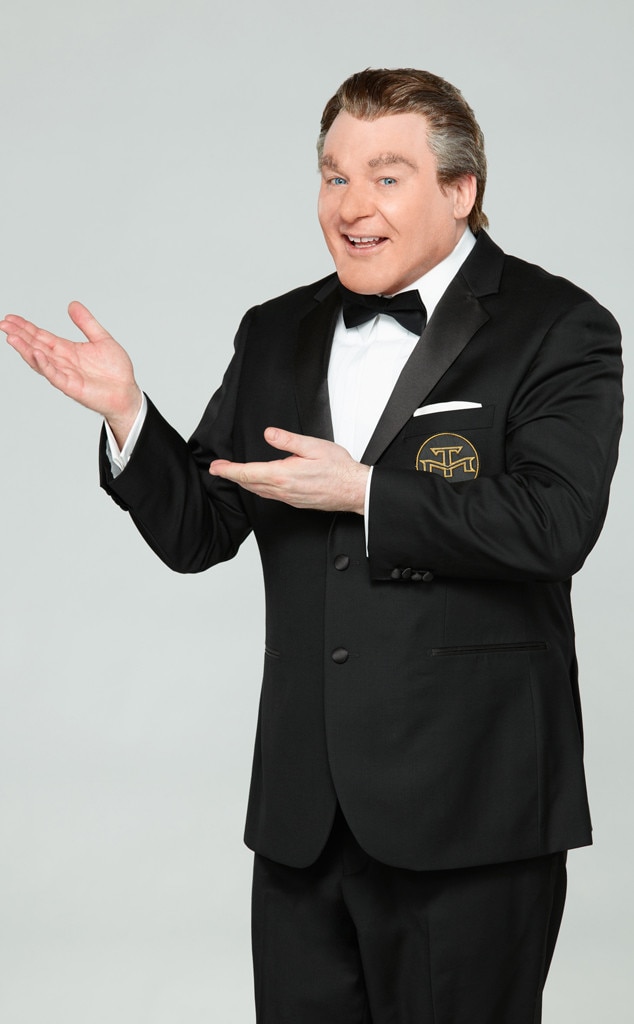 ABC
Maitland's list includes Zach Galifianakis (He's very hairy, he's fantastic!"), Jack Black ("He's brilliant!"), andChelsea Handler"I've love to handler her!" Maitland joked. "She's fantastic. She's gorgeous, very gorgeous, and unfairly talented I think."
Plus, he revealed you can also plan to see Black-ish stars Anthony Anderson and Tracee Ellis Ross stop by.
As for how Maitland is with the celebs, Arnett said he's a big fan of some of them, even if they might not know who the legendary British comedian is.
"Tommy's amazing. Some of them are familiar with them and some of them aren't," Arnett said. "But he's so great. He's kind of a ladies man, so it does feel like he's always hitting on the ladies."
To hear more from Will Arnett and Tommy Maitland about The Gong Show's celeb guests, press play on the video above. 
The Gong Show airs Thursdays at 10 p.m. on ABC.