UPDATE: Joseph Kahn was asked on Twitter if he was just trolling, to which he replied, "Yes. The world is full of stupid motherf–kers."

________________________________

Yes he did.

Joseph Kahn, the outspoken director of Taylor Swift 's new comeback music video "Look What You Made Me Do," knows how to get people buzzing.

In a new interview with the Los Angeles Times, posted Thursday, he said he thinks Beyoncé copied the pop star's 2015 clip "Bad Blood," which he also directed. The  footage features Swift and members of her girl squad, including Selena Gomez and Gigi Hadid, as futuristic, gun-toting warriors.

Kahn, who is promoting his new movie Bodied at the 2017 Toronto International Film Festival Thursday, made his comments after some people accused Swift and him of ripping off Beyoncé's work; A scene from "Look What You Made Me Do," which shows Swift wearing a black crop top, shorts and fishnet stockings and dancing with male dancers, had drawn comparisons to Beyoncé's "Formation" music video.

"I suddenly understood the conflict of what's going on in society and what battle rap serves, what prism to look at the movie through," Kahn told the Los Angeles Times. "It's not 'Formation' at all. They try to say she's wearing a black crop top and Beyoncé wore a black crop top. But they don't realize in 2015 in 'Bad Blood,' Taylor Swift was wearing a black crop top. I really do think, by the way, that Beyoncé copied 'Bad Blood.'"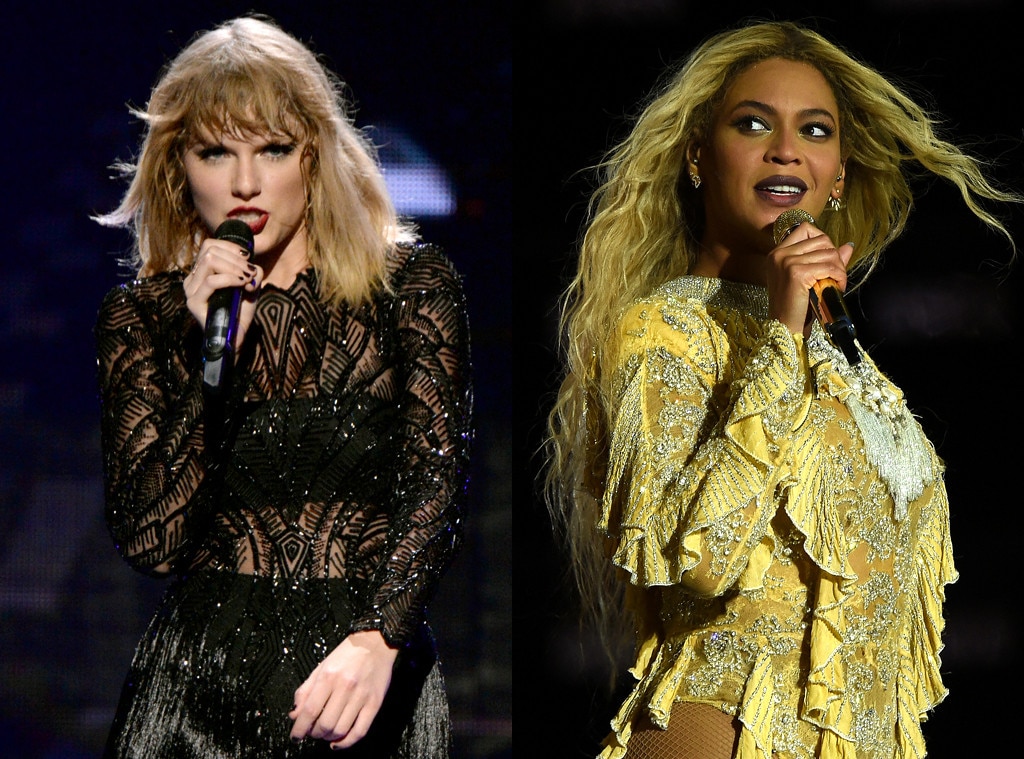 Getty Images
Big Machine Label Group, LLC
Kahn is well aware Beyoncé fans are not going to stand for this. In fact, he's all about it.

"Come get it Beyhive," he tweeted Thursday, posting a series of bee emojis. "The candy is right here."

After "Look What You Made Me Do" was released two weeks ago, Kahn fired back at the accusations of allegedly copying "Formation."

"I've worked with Beyoncé a few times," he tweeted. "She's an amazing person. The #LWYMMDvideo is not in her art space. Love and respect to Bey."
"I think the only reason @JosephKahn agitated Beyhive is to draw public attention to his upcoming movie. Smart. #BODIED," Twitter user @JasonOoi_Tays wrote Wednesday.

"Beyhive is the official street marketing team for BODIED. Thanks!" Kahn replied.

"Remember when Beyhive said El Guapo's tweets were racist but then El Guapo retweeted all his tweets to sell out his movie BODIED? Dope," he later wrote.