In no time at all, Tara Lipinski will be double axel-ing her way down the aisle!
The gold-medal winning figure skater is gearing up to wed Todd Kapostasy, and after nearly two years spent engaged to the Fox Sports producer, she's finally sitting down with E! News' Carissa Culiner to share all the must-know deets before the big day. 
Tara teamed up with WeddingWire.com to plan the festivities, which (besides an obvious appearance from her BFF and fellow correspondent Johnny Weir) include tons of incredible food options.
Inspired by her own sweet tooth, Lipinski revealed that guests will enjoy "mini late-night chocolate milkshakes with Kahlua and a ton of late-night snacks" like fried chicken and waffles. The cocktail hour will also feature fried chicken waffle cones drizzled with a maple bacon sauce. One word: Yum!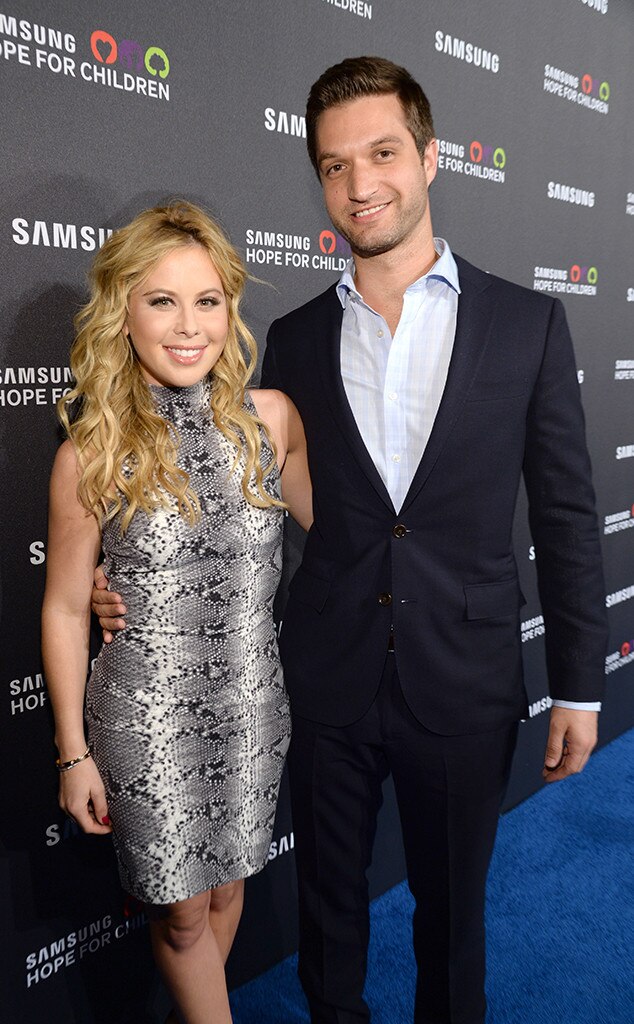 Kevin Mazur/Getty Images for Samsung
Preparations for the soon-to-be Mrs. have gone off without a hitch, and unlike most brides, finding her perfect gown was the simplest part. 
Tara said it took only "one fitting" to make her decision, explaining, "I went with my maid of honor and my mom and I thought, 'I'm going to be doing this for years,' and that day I found it."
That success gave Tara and Todd plenty of time to gather their closest pals for a co-ed, pre-wedding celebration in Mexico, which was held in May and documented heavily on the beloved athlete's social media. 
Lipinski dished, "We did a joint bachelorette and bachelor party and we went to Cabo. We just rented a huge house and all of our friends came. We stayed there for like four days. It was nice because a lot of my bridesmaids didn't know all of his groomsmen so it was a pre-game for the wedding."
The part won't stop for the newlyweds once they're pronounced man and wife, of course. Lipinski, 34, revealed she and Todd are headed on a "long honeymoon." The sports commentator dished, "We're going to the Maldives, Thailand, Vietnam, and then go back to Europe for a little bit."
The couple met at the 2015 Sports Emmy Awards when the ice queen presented Todd with an honor. They've been inseparable ever since and Lipinski said the night her fiancé popped the question changed her life "forever."
"I feel so lucky that I get to spend the rest of my life loving my best friend and love of my life. I've had many monumental happy days in my life but this by far is my happiest. I love you," she wrote alongside a photo kissing her fiancé while showing off her engagement ring.
Congratulations, you two! Watch the rest of our interview with Tara in the video above.