A not-so long time ago (two months ago actually) in a galaxy far, far away (Star Wars' official website, to be precise), Lucasfilm announced it would be parting ways with the directorial team of Phil Lord and Christopher Miller for its untitled Han Solo film. Days later, the film company revealed it would be bringing on Hollywood heavyweight Ron Howard to finish the film. Lucasfilm revealed that re-shoots would begin July 11. Since then, all seemed to be back on track for the film and its stars. But not for everyone. 
Earlier today, Deadline Hollywood reported that The Night Of actor Michael K. Williams' character has been completely cut from the film because he could not be there for re-shoots, due to his commitment to spy drama The Red Sea Diving Resort, which he booked after filming was believed to be completed for the Han Solo project.
Williams' role in the biographic film The Red Sea Diving Resort, currently filming in South Africa opposite stars Chris Evans and Sir Ben Kingsley, is quite substantial, making it impossible for him to act in both.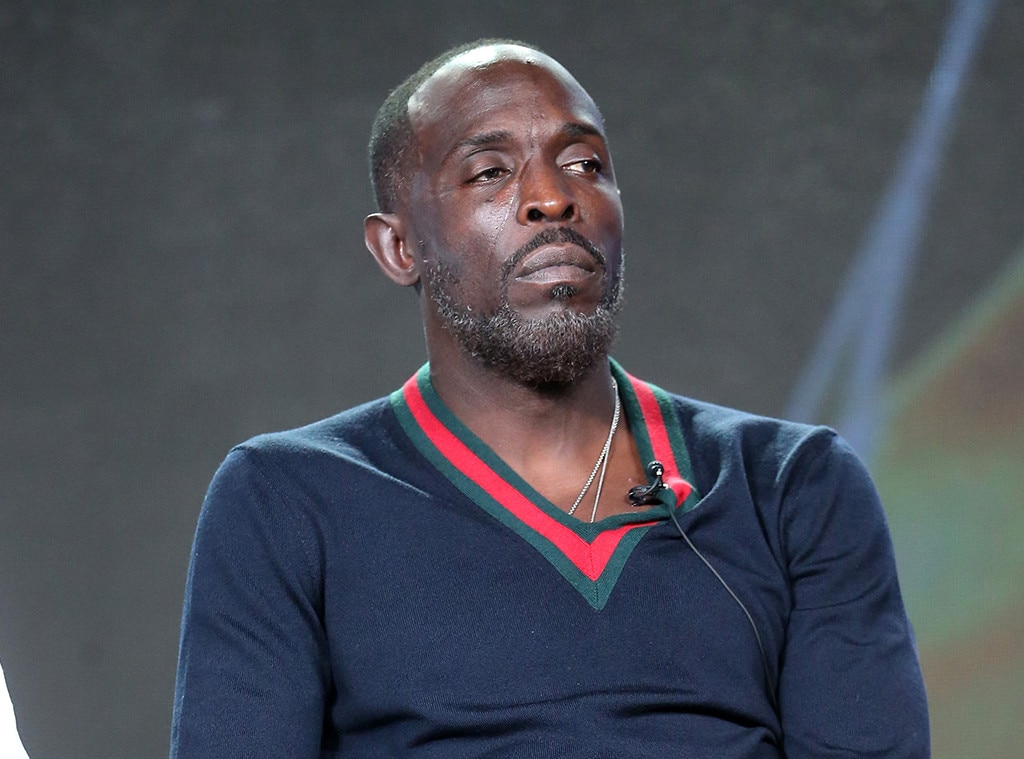 Frederick M. Brown/Getty Images
Williams explained to Deadline, "When Ron Howard got hired to finish out the film, there were some re-shoot issues that needed to be done in regards to my character, in order for it to match the new direction which the producers wanted Ron to carry the film in."
He added, "And that would have required me on a plane a month ago to London, to Pinewood, to do reshoots. But I'm here, on location in Africa. It's scheduling. I'm not going to be back on the market until the end of November after [his SundanceTV series] Hap and Leonard, and for them to wait that long for me, that would have pushed back the release date, which I believe is in May 2018. They wanted me now; I couldn't go. So they had to clip-clip-clip."
The plot is still unknown but Williams said that his character was a half-human, half-animal. The Emmy-nominated actor added, "we created a kick-ass character, in my opinion. I'm proud of it."
What we do know about Han Solo film, written by Lawrence Kasdan and Jon Kasdan, is that it focuses on Han Solo's early life as a thief, smuggler and scoundrel in the days before he crossed paths with Luke Skywalker. The movie also delves into how the intergalactic hottie nabbed the Millennium Falcon back in the day and how it is he first met his Wookie forever-friend, Chewbacca.
"The movie will explore the duo's adventures before the events of Star Wars: A New Hope, including their early encounters with that other card-playing rogue from a galaxy far, far away, Lando Calrissian," according to a statement on the film's website.
Alden Ehrenreich is set to take on the role originally played by Harrison Ford. Donald Glover will suiting up as Lando Calrissian, originated by Billy Dee Williams, in the yet-to-be titled film.
"I had an audition process that went on for a long time, and I got to spend a lot of time with the guys who are directing the film," Ehrenreich told Interview magazine last year. "Getting to be around them and being around the world a little bit has been the main experience so far. I did my audition on the Millennium Falcon for one of my screen tests, which was pretty cool."
Thandie Newton, Phoebe Waller-Bridge, Woody Harrelson, Michael K. Williams, Ian Kenny and Game of Thrones' Emilia Clarke are all slated to star in the feature.
Despite all the changes, the untitled Han Solo film remains scheduled for a May 25, 2018 release.