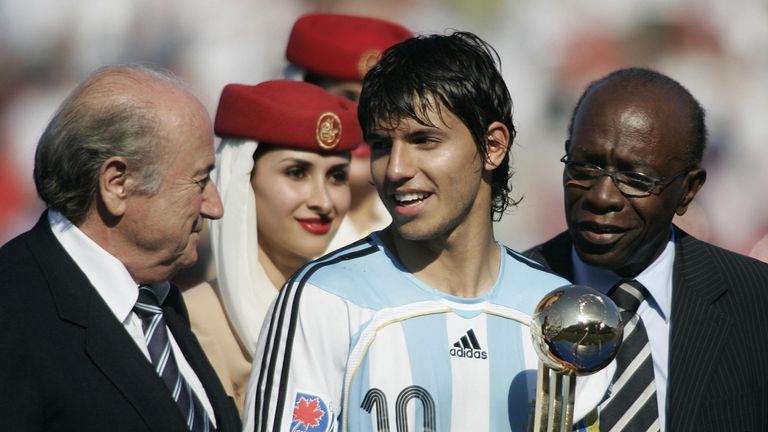 Sergio Aguero is present with the Golden Ball after the 2005 U20 tournament
Liverpool fans were potentially given a taste of things to come by Dominic Solanke after the imminent Anfield arrival picked up the Under-20 World Cup player of the tournament award, joining some decorated stars on the list of winners.
It only took 51 years, but, finally, England are champions of the footballing world once more. The Under-20 World Cup it may be, but the achievement cannot be downplayed, and neither can the impact of one 19-year-old in that success.
Solanke was a central figure for England in South Korea, scoring four goals to help inspire the Young Lions to a first U20 crown. Despite missing out on the golden boot, the former Chelsea youngster impressed enough as a No 10 to be crowned the tournament's best player which, judging by the host of former winners who have gone on superstardom, could well be a good omen.
Under-20 player of the tournament winners
2015 – Adama Traore (Monaco and Mali)
2013 – Paul Pogba (France)
2011 – Henrique (Brazil)
2009 – Dominic Adiyiah (Ghana)
2007 – Sergio Aguero (Argentina)
2005 – Lionel Messi (Argentina)
2003 – Ismail Matar (UAE)
2001 – Javier Saviola (Argentina)
1999 – Seydou Keita (Mali)
1997 – Nicolas Olivera (Uruguay)
1995 – Joseba Etxeberria (Spain)
1993 – Adriano (Brazil)
1991 – Emilio Peixe (Portugal)
1989 – Bismarck (Brazil)
1987 – Robert Prosinecki (Yugoslavia)
1985 – Silas Pereira (Brazil)
1983 – Geovani (Brazil)
1981 – Romulus Gabor (Romania)
1979 – Diego Maradona
1977 – Volodymur Bezsonov (Soviet Union)
The 2015 U20 top performer, Adama Toure, a fringe player at Monaco, excelled for Mali, steering the African nation to a third-placed finish in New Zealand, but the winner in the 2013 edition of the tournament is a much more familiar face.
Already a Juventus regular and Serie A champion, Paul Pogba built on that first of four Scudetto crowns to lead a talented France side, which included Chelsea's Kurt Zouma and Arsenal's Yaya Sanogo, to Under-20 World Cup glory in Turkey, playing all but one game en route.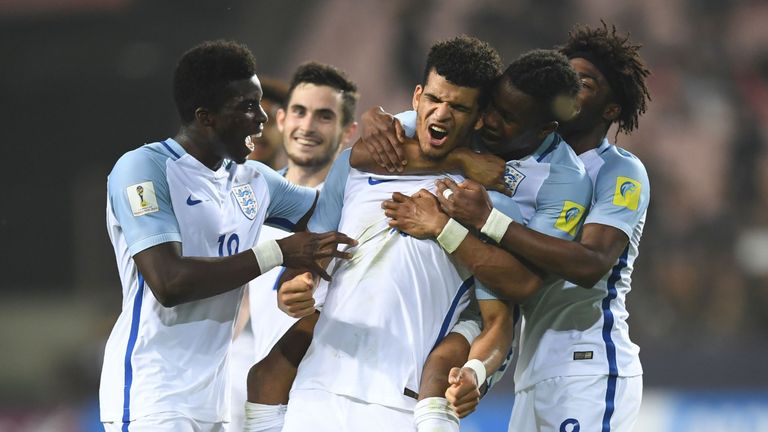 Dominic Solanke (middle) excelled in South Korea
The two previous winners, Ghana's Dominic Adiyiah and the UAE's Ismail Matar – the first Arab player to win the award, went on to limited club success, but in 2005 and 2007, Argentina's back-to-back triumphs were spearheaded by two best friends who need little introduction.
It wasn't overly convincing on the team front, as Argentina won just two of their seven matches as they secured a fifth Under-20 crown in 2005, but an 18-year-old Messi lived up to the pre-tournament hype as he almost single-handedly dragged his side over the line, finishing the tournament top of the goalscoring charts.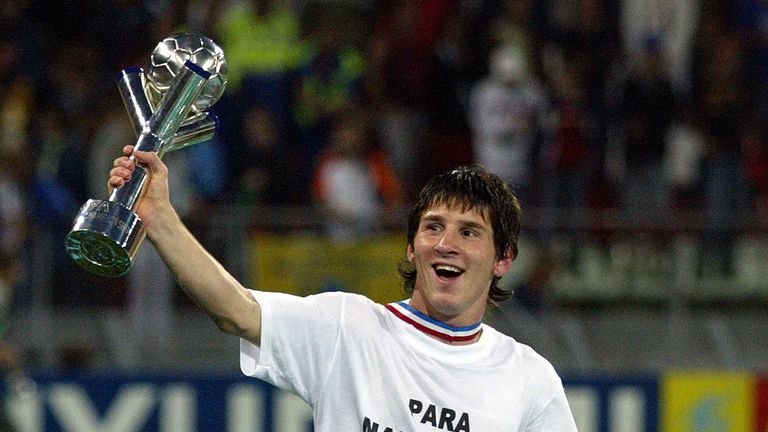 Argentina's Lionel Messi holds the 2005 Under-20 trophy aloft
Then, not be outdone by his good friend and Godfather to his son, Sergio Aguero matched Messi's total of six goals two years previous to steer Argentina to another Under-20 gong in 2007.
Keeping it very much in the family, Aguero's performances that secured him the best player award came 28 years after his now father-in-law Diego Maradona had announced himself to the world as a fiery 18-year-old in the tournament's third edition.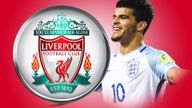 How good is Solanke?
Dominic Solanke profile: How good can the forward be for Liverpool?
Barcelona, in fact, can boast numerous other former first-team regulars who have picked up the best player title, with Javier Saviola (2001), Seydou Keita (1999) and Robert Prosinecki (1987) all rewarded for their individual brilliance.
Some of the names on the list have failed to hit the heights that their embryonic talent once promised, but with a manager in Jurgen Klopp keen to utilise his fledgling ability, Solanke's exploits in England's triumph in South Korea could well act as another springboard to stardom.