Written by AVANEESH MISHRA | Lucknow |
Updated: July 26, 2017 9:27 am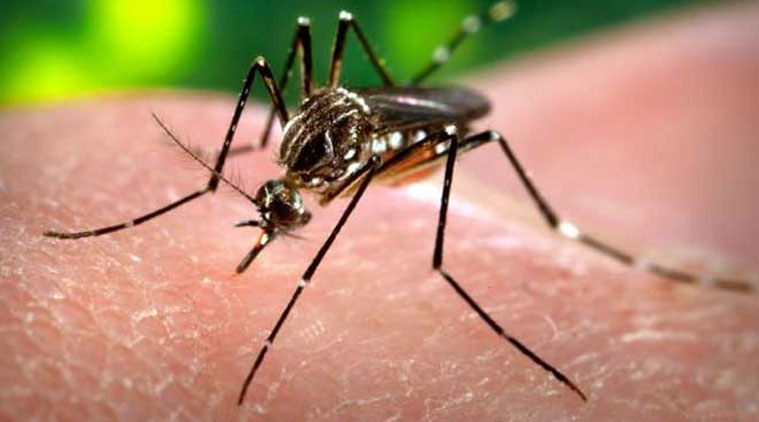 The dengue mosquito can breed anywhere with more than just 5 ml of clean water. (Representational)
To combat dengue, the Chief Medical Officer (CMO) of Lucknow has written a letter to the Senior Superintendent of Police (SSP), suggesting that seized vehicles be removed from police stations as they are acting as "mosquito breeding sites".
The letter was sent after health officials found dengue mosquito larvae in most of the police stations in the city, according to Additional CMO (ACMO) Sunil Rawat.
"We inspected more than 20 police stations, and most of them had the (dengue mosquito) larvae. The dengue mosquito can breed anywhere with more than just 5 ml of clean water. Outside most police stations, there are vehicles kept deserted for years. Most of them have their wheels removed, and just the body is kept there with lots of space for rain water to get stored. Every year, mosquitoes breed in them after rains," Rawat said, adding that even last year, a large number of police officers had been sick.
The ACMO further said the SSP has ordered all 43 police stations to act according to the recommendations. However, when contacted, SHOs at many police stations said they still have a significant number of vehicles placed outside their stations. SHO of Hazratganj police station, Anand Sahi, said they have not received any order yet.
"We have nearly 100 vehicles, including 5-7 four-wheelers, even though we keep auctioning the vehicles," Mahanagar SHO Vikas Pandey said. "From time to time, we keep getting instructions from the authorities to keep the places clean and hygienic. We are the ones who suffer most due to mosquito breeding in police stations, and we surely are working towards this," Vishwajeet Singh, SO Gomtinagar, said. "Other than the police stations, we also inspected places like SSP residence campus, Chief Secretary residence, government offices, hospitals and schools and have found larva at these places," said Rawat.
He also said letters have been sent to the District Entertainment Tax Officer, BSNL General Manager, District Social Welfare Officer, District Inspector of Schools (DIOS), Basic Shiksha Adhikari (BSA), District Project Officer, Lucknow Development Authority and others, seeking their help in spreading awareness among people.
For all the latest India News, download Indian Express App