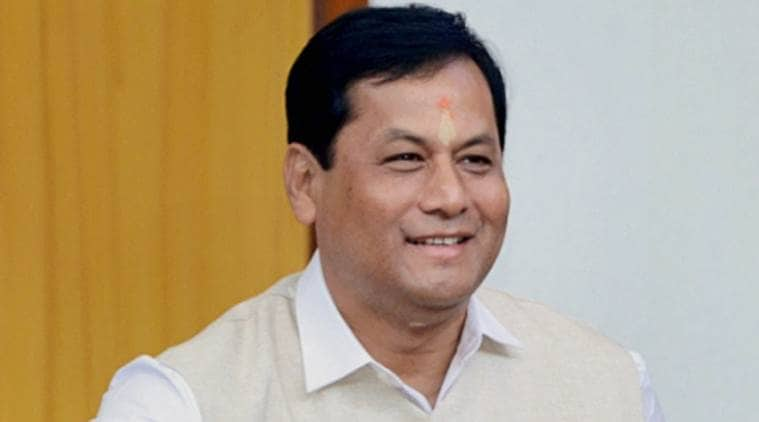 Assam Chief Minister Sarbananda Sonowal. (File photo)
With the number of incidents of deaths due to electrocution rising in the state in the recent few months, Assam chief minister Sarbananda Sonowal has instituted a high-level inquiry into the issue to be carried out by a retired High Court judge.
While local media reports have put the number of electrocution deaths at around 50 in three months and the Congress at 29, state power minister Pallab Lochan Das said the official figure of such deaths stood at 19 till Thursday.
While former Gauhati High Court judge HN Sarma has been entrusted to carry out the inquiry into the reported deaths, Sonowal also warned the power officials who are found guilty of negligence of punitive action.
"If any APDCL employee or official is found guilty of negligence in duty for which these unfortunate incidents of electrocution deaths have occurred, then those persons would have to face punitive action", Sonowal said.
After the first such incident which took place in the heart of Guwahati when a schoolboy and a rickshaw-puller died on June 13, a third person died of electrocution 10 days later in the Assam capital. All three deaths occured due to snapped electrical lines when the city was under floods due to heavy rains. Since then, several more cases of electrocution have been reported from different districts.
"According to our departmental report, so far 19 deaths caused by electrocution have been confirmed. This has happened due to snapping of live lines in public places in the current year. Yes, there are allegations of more deaths, especially with some cases of accidental deaths in private premises. But, the final figure will be ascertained only after the inquiry ordered by the chief minister is completed," power minister Das told The Indian Express.
Meanwhile, the opposition Congress has put the electrocution death figure in the state at 29 till Wednesday, with Debabrata Das, leader of the opposition in the state assembly also demanding removal of the state power minister.
Demanding removal of the "incompetent" power minister, Debabrata Saikia, leader of the opposition in the state assembly said in a letter to governor BL Purohit complained that the BJP-led government's failure to prevent deaths due to electrocution was a clear case of violation of the fundamental right to life. "The saddest part is that there is a palpable lack of political will to stop these kind of preventable deaths," the senior Congress leader said.
For all the latest India News, download Indian Express App