Everton manager Sam Allardyce admitted after his side's first-half performance against Manchester City it was a matter of damage limitation.
City now know victory in next weekend's Manchester derby at the Etihad Stadium, will secure the Premier League crown after overpowering Everton 3-1 on Saturday.
Allardyce said he could not criticise his players for their performance, and wanted to keep the score down at Goodison Park.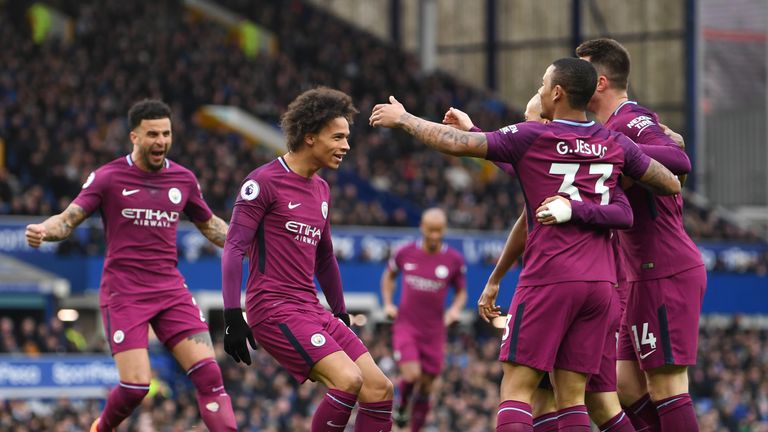 "You are 2-0 down so early on and then you try to go to get back in the game because you panic a little bit and we opened ourselves up too much and conceded a third from the counter-attack," said Allardyce, whose side managed a consolation through Yannick Bolasie after going 3-0 down at half-time.
"At 2-0 we became disheveled and lost doing things as a team together. We put that right in the second half.
"As the game went on Yannick gave us a lift with the goal but in the end, they are such a wonderful side for me the second half was making sure we didn't get beat by any more.
"You can't knock the players for how hard they tried today and how well they recovered in the second half and you can only admire the quality of a team 16 points ahead."
Allardyce, whose side sit in ninth, also had some advice for those chasing the Premier League title in future.
He said: "If you are going to win anything you are better off winning home and away against the bottom 10, and that will give you more points than winning against the top six.
"So if you want to win the league you don't have to beat the top six you have to beat the bottom ten. That's flummoxed you all hasn't it.
"That's what you have to do. Anyone who does that, you can win the league without beating the top six or four or beating each other all the time as long as you beat the bottom 10 home and away."