Last Updated: 03/06/17 10:55pm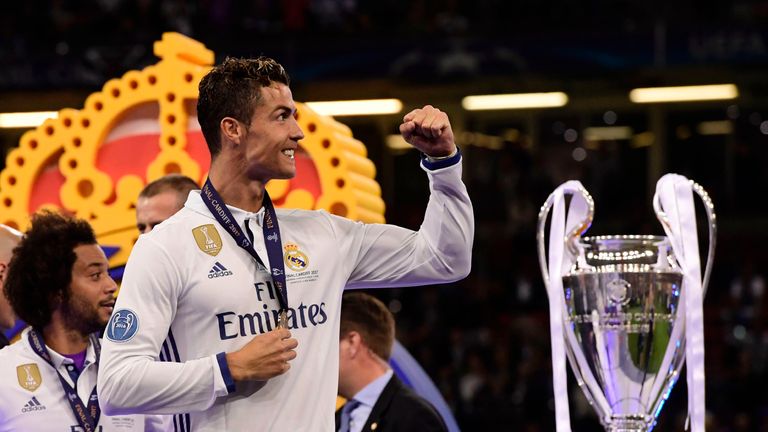 Cristiano Ronaldo celebrates next to the Champions League trophy
Two-goal Cristiano Ronaldo hailed Real Madrid's "incredible" efforts after winning the Champions League against Juventus.
Zinedine Zidane's men blew Juventus away in a dominant second-half performance to win the final 4-1.
Juventus were still hopeful of winning the trophy for the first time in 21 years as they reached the interval at 1-1, but Real found several extra gears to streak away and become the first club in the Champions League era to lift the trophy in successive seasons.
Ronaldo netted the first and third goals as Real were crowned champions of Europe for a record-extending 12th time.
His career total in all competitions now stands at 600, a record 108 of which have come in the Champions League.
"It has been an incredible end to the season by us," Ronaldo said.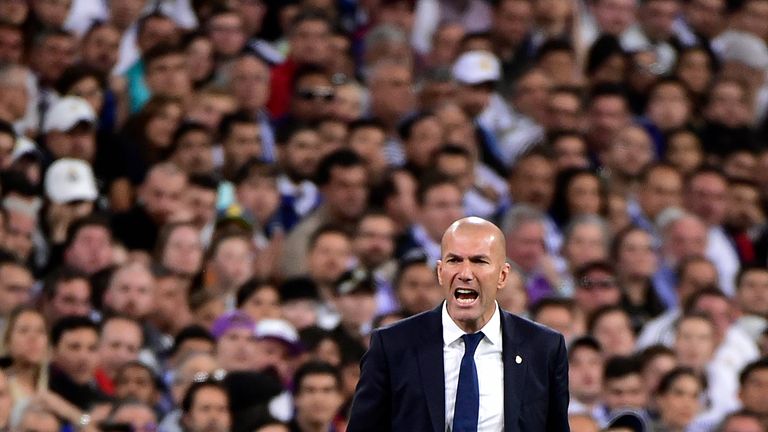 Zinedine Zidane gave a rousing half-time team talk, says Cristiano Ronaldo
"We are the first team to win it two years in a row and I scored two goals. It's another record for us and the players deserve it and so do I because I scored twice and I'm the top scorer in the Champions League.
"I prepared myself for this, you win the biggest prizes because of what you do at the end of the season."
Ronaldo thanked Real Madrid manager Zidane for a half-time team talk that inspired them to victory.
"Zidane gave us a very positive half-time team talk and told us he really believed in us," he added.