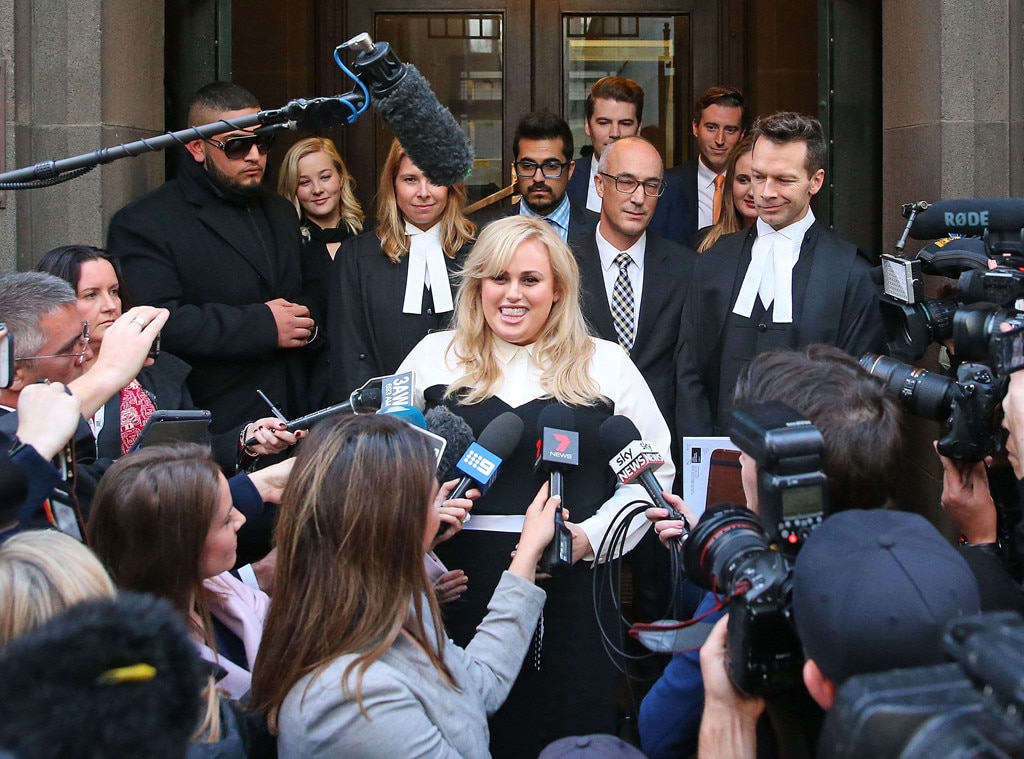 Scott Barbour/Getty Images
Rebel Wilson stood up to a magazine—and won. 
More than two years after a series of articles were published about the Pitch Perfect 3 actress, she emerged victorious in a defamation case against Bauer Media. The verdict was reached in two days by an all-female jury after a three-week trial, according to 7 News Melbourne.  
During the court case, Wilson and her legal team argued the articles, which accused her of lying about her age, name and other personal details about her upbringing, were inaccurate and damaged her reputation. She also alleged that the articles caused her to lose two roles. 
After the jury ruled in her favor, she took to social media to explain what the win meant for her and her future. 
"Just crushed my defamation case in Australia x thank you to all my family, friends and supporters! I had to take a stand. I had to stand up to a bully, a media organization Bauer Media Group who maliciously took me down in May 2015 with a series of grubby and completely false articles," she wrote on Instagram. "Far too often tabloid magazines and the 'journalists' who work for them don't abide by professional ethics. Far too often their conduct can only be described as disgraceful and disgusting!"
"I'm glad that the lovely ladies of the jury have agreed with me. Their unanimous and overwhelming verdict has sent a clear message," she continued. "I love my job as an actress and as an entertainer and I look forward to rebuilding my career now that the record has been set straight. Thank you so much everybody!"
While damages have yet to be determined, as Wilson told reporters Thursday, "For me the main thing is to set the record straight."