Luann D'Agostino is setting the record straight…
The Real Housewives of New York star made headlines over the weekend after having a very public fight with her husband of seven months, Tom D'Agostino.
Earlier tonight, the reality star exclusively spoke to E! News about her "passionate" and "tumultuous" relationship wit the businessman at the Third Annual Foodie Ball presented by ACE Programs for the Homeless, an organization that works to help New York's homeless find full-time housing and employment.
Addressing the public spat, which had previously been confirmed by E! News, at Le Bilboquet restaurant, Luann spoke about the fight, chalking it up to the intensity of their new marriage.
"What couple doesn't have lovers' quarrels? Tom and I are very passionate and very much in love with each other and things happen," said the 52-year-old. "Unfortunately we are very much public people and so everybody likes to talk about it. From the Housewives to the restaurant, it's very hard to keep privacy."
Luann also addressed rumors that she had slapped her husband in public.
"It was more of a tap then a slap," she laughed, again insisting, "It was a lovers' quarrel. I think all couples go through these things."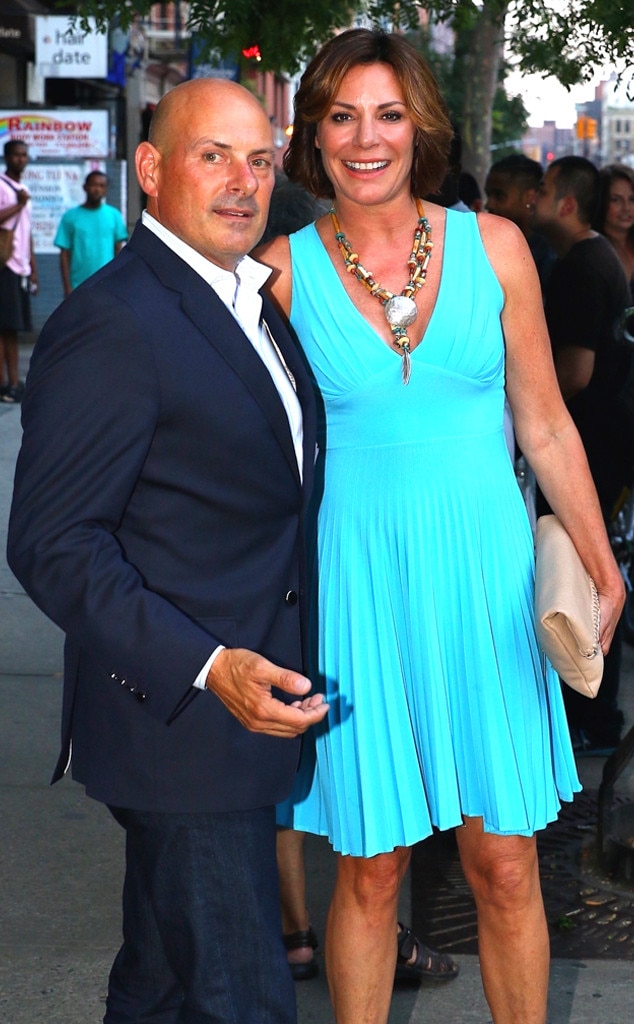 BlayzenPhotos/BACKGRID
The Bravo star said that the whole thing has been blown up to be much more dramatic than it actually was, but that the gossip does have an impact on her marriage.
"It was made to be a much bigger deal. People like to gossip, people like to talk," she said. "That can weigh heavily on a relationship. Tom and I have been through a lot, but we love each other. We aren't going to let gossip or rumors get the best of us."
As for whether or not she listens to friends who say the two need to split? Luann said she's going with her gut, rather than trust the advice of others.
"You can never listen to your friends about these kinds of things, you know in your heart of hearts what you need to do for yourself," said the newlywed.
The brunette also confessed that the ups and downs come with the nature of their passionate relationship. "Sometimes big love affairs…can be tumultuous."
Despite the drama of the past week, Luann insisted, "Tom and I are good. We love each other and you work through things. That's what couples do—so everything is fine and we are happy."
But turbulent times are nothing new for the twosome. In fact, there was trouble before the couple ever even tied the knot on New Year's Eve. Their road to love has been paved with bumps.
Last April, Bethenny Frankel revealed Tom had cheated on Luann just one day before their engagement party as he was spotted at the Regency Hotel making out with another woman. 
Luann addressed the situation and her plans to continue with the wedding. "It felt like someone ripped my heart out of my chest," she told People last December. "[But] I'm not going to let a stupid kiss ruin the rest of my life."