By:
PTI
| New Delhi |
Published:August 6, 2017 1:15 am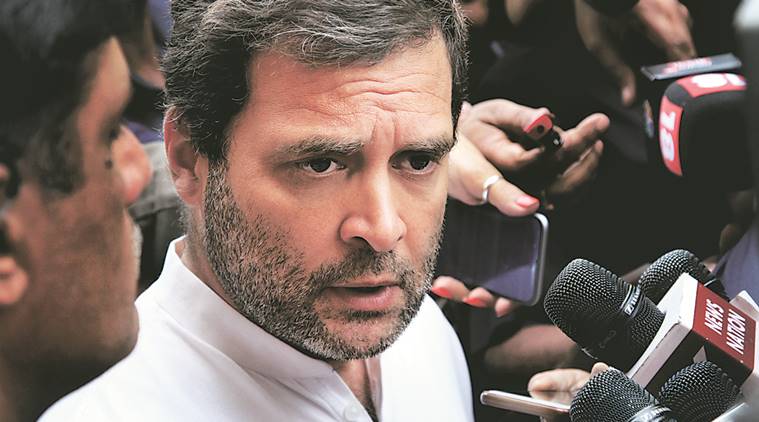 Congress-Vice President Rahul Gandhi.
Congress vice-president Rahul Gandhi met Punjab Chief Minister Amarinder Singh in New Delhi on Saturday to condole the death of Singh's mother Mohinder Kaur.
Gandhi met Singh at Kapurthala House and spent about 40 minutes with him.
The AICC vice-president also conveyed the condolences of his mother and Congress president Sonia Gandhi.
A spokesperson of the Chief Minister's Office (CMO) quoted Rahul as saying a parent's loss could not be compensated and he empathised with Singh and his family in their hour of grief.
Singh's mother had died in Patiala on July 24 after prolonged illness. She was 96 and was a former Congress MP.
For all the latest India News, download Indian Express App