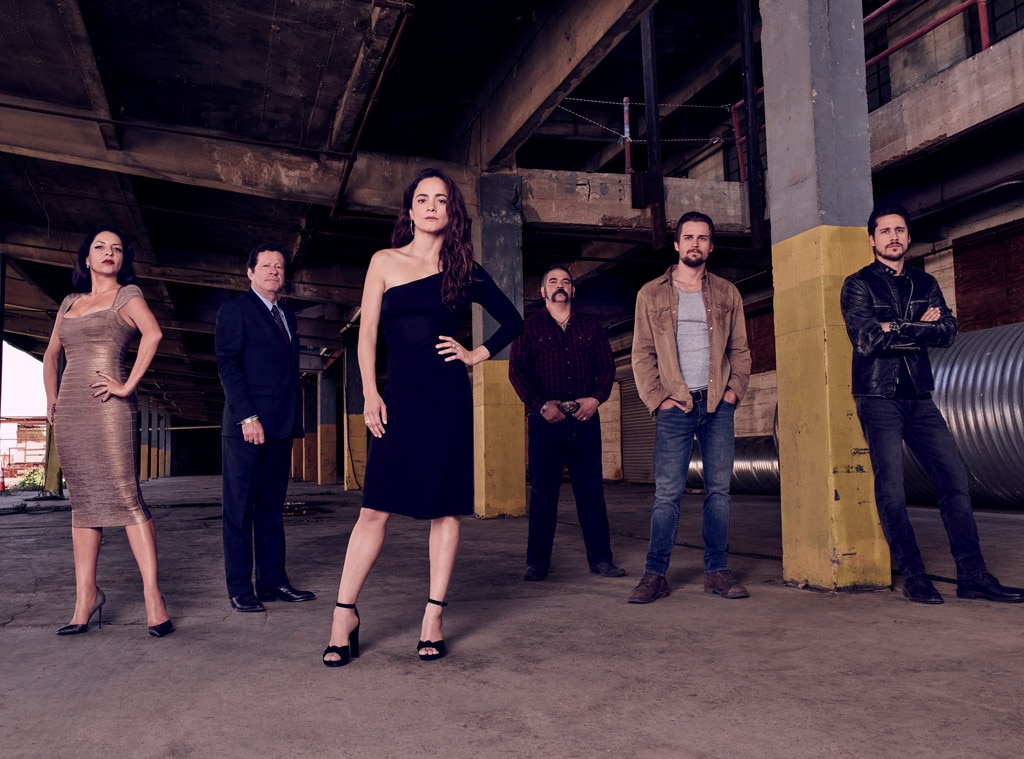 Dennis Leupold/USA Network
Queen of the South's executive producer Natalie Chaidez has written for TV for many years, but oddly enough this is the only opportunity she's had to bring a character like Teresa Mendoza to life. 
"I grew up in a Mexican-American community, and this is the first time in 23 years of being in television that I get to write for a Mexican character."
With the show now in its action-packed second season, Chaidez says that "Season one was about survival, season two is about learning what it takes. The cost, the sacrifices it takes to succeed in the drug business."
The show and Chaidez have one clear goal that they're working towards every season. 
"There's so few Latina characters in Television. The goal for me is to expand the writing staff and to bring more Latinos into the process. Bringing Mexicano actors in, bringing people from Telemundo," she explains.
This season, Mendoza's path crosses with that of Telemundo's El Señor de los Cielos' Aurelio Casillas, which is played by actor Rafael Amaya. The fifth season of the Telemundo's Emmy-Award winning series debuted to record-breaking ratings as the No.1 Spanish-language program in primetime and outperformed ABC and CBS among key demos at 10 PM. 
Queen of the South's scenery changes this season, and there is a reason for that.
"I think our biggest challenge so far this season, is that I wanted to take the show out of Dallas and I wanted to get into the nitty gritty of working in the drug trade," she explains. "I decided to take the show to Bogota and to shoot the show remotely. So I really wanted to expand the world of the show as Teresa's journey expands."
You can catch Queen of the South every Thursday at 10/9c on USA. 
(E! and USA are both part of the NBCUniversal family.)