It's time for take your boyfriend to work day, with a royal twist!
While all eyes may be on Prince Harry and Meghan Markle today after making their first official joint appearance as a couple, E! News has learned the pair was able to meet up at a special location days days beforehand.
A source confirms to us that Prince Harry recently visited his girlfriend on the Toronto set of her USA Network series Suits.
"The Suits visit was planned a couple of weeks in advance," an insider shared with E! News. "Harry's never seen her at her workplace before so she was excited to arrange it. No one was expecting him to show up, just a few people knew."
Our source added, "But it was a quiet visit, he wasn't there posing for photos with 100 people. A lot of people didn't even know he was there after word got out."
Set visits aside, Monday proved to be a major step for the private couple who were spotted holding hands as they made their way to the wheelchair tennis game between New Zealand and Australia at the annual Paralympic-style Invictus Games.
But before delighting fans and photographers with their appearance, a source says Prince Harry invited several of Meghan's friends to an early reception.
"Meghan herself wasn't there as they didn't want to cause a scene but it was a great chance for Harry to include some of Meghan's nearest and dearest, including her close friend Jessica Mulroney," our source said.
Ik Ogbonna's wife, Sonia talks about guys with too much pride and ego
Speaking of Jessica, she was the stylist who helped dress Meghan for the Invictus Games Monday afternoon.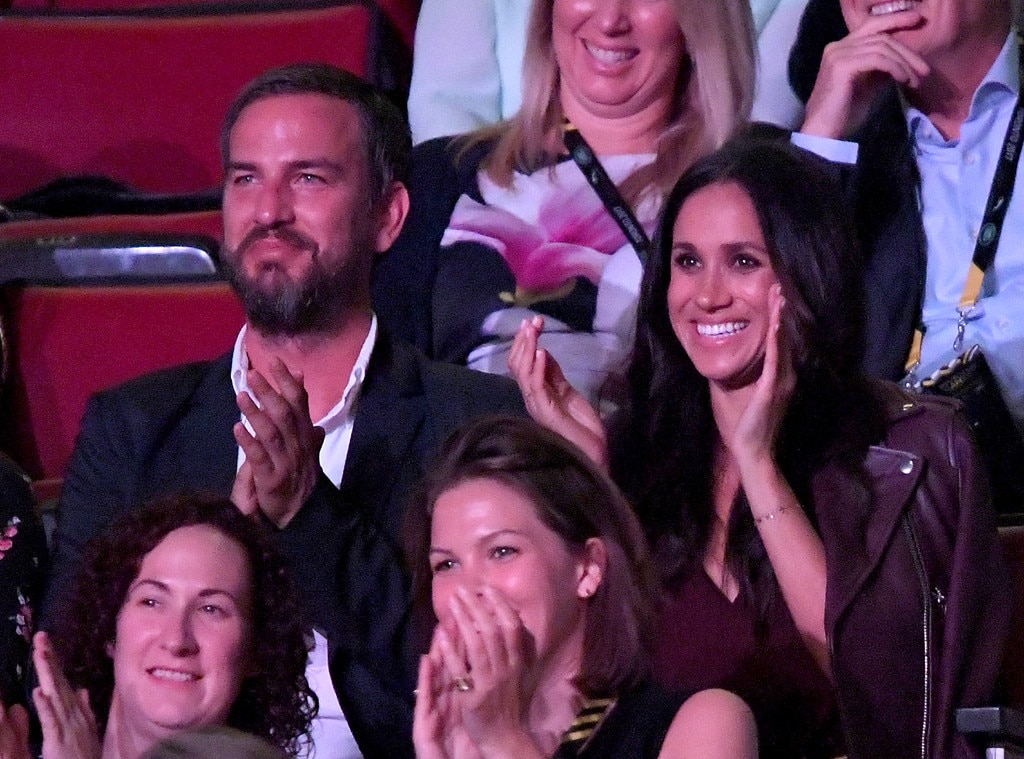 Karwai Tang/WireImage
As for the other man sitting beside Meghan during today's event, E! News has learned his name is Markus Anderson and he's a friend of both the actress and Prince Harry."He's the reason they got together in the first place, so it was a fun way of bringing the story full circle in a way," our source shared of why he attended. "He's been a dear friend to both and helped them see each other regularly without being seen during the first months of their dating."