Serena Williams is ready to learn from the best when it comes to parenting.
As the world-famous athlete prepares to welcome her first child later this year with Alexis Ohanian, Serena is sharing some of the valuable lessons she learned about motherhood from her own parents.
"It's interesting because my mom has always been so strong for me and she's been the woman that has just literally been unbreakable. Someone that I always look up to and all my sisters looked up to. So in the midst of having a child, it's like all of the sudden you start thinking about the lessons your parents taught you, especially my mom," Serena shared during her Keynote Speech at the BlogHer Conference. "And you start thinking about, 'Wow, what do I want to raise my kid as?' And when you're young and you're growing up you think your parents may be strict. Then you realize when you're older and you're like, could they have been a little stricter? Or should I have done this more?"
She continued, "It's like this is what I want my son or daughter to look like and this is what I want my son or daughter to do. And so I feel like all those lessons [my mom] taught me about being so strong, of proud of who I am, of being able to look anyone in the face and have confidence and speak with so much confidence is something that I really have been able to embrace and would love to teach my kid that."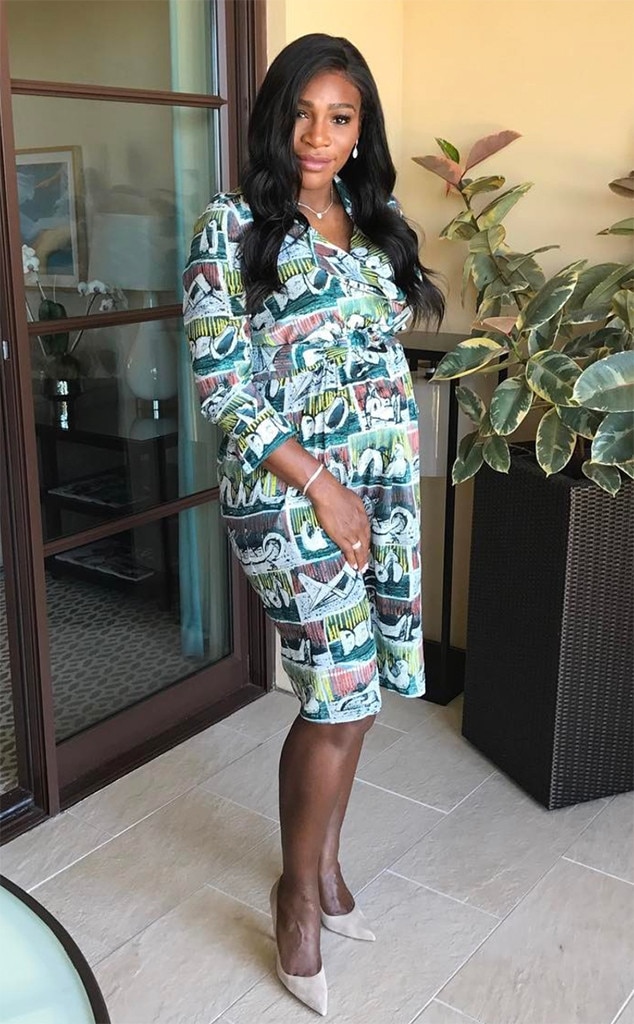 Instagram
Back in April, Serena accidentally revealed that she was expanding her family on social media. She has yet to reveal the sex of the baby to her fans and followers.
And while the tennis champion may be planning a wedding and a baby's arrival, she's already thinking about the future and envisioning a safe world for her son or daughter.
While speaking with moderator and President of SheKnowMedia Samantha Skey at the Hilton Orlando Bonnet Creek, Serena revealed the change she wants to see in the world that will benefit her offspring.
"Seeing women represented more and higher. Not only nationally but internationally because I travel international, and I have sat with the heads of so many people and there is usually not a single woman or a person of color in there. So I think that's something that really can be addressed on a global scale," Serena explained. "And also, just sticking up for one another. In particular, women."
She continued, "I feel like women do stick up for one another and do not get enough credit… I play with only women and I go to the locker room and I see a lot of camaraderie. We all hang out and it's like one big family and so I feel like spreading it to the next generation that it's ok to love, and ok to be really friendly and ok to be competitive at the same time, it's really something that I would love to see a little bit more of as well."