By Jefferson Lake
Last Updated: 08/06/17 8:04am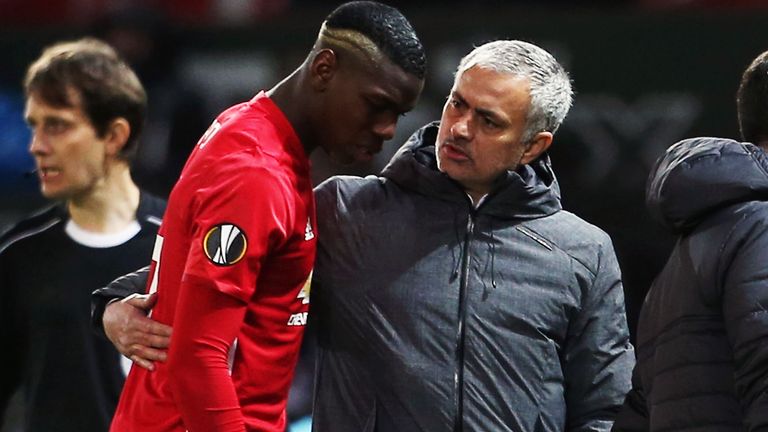 Manchester United manager Jose Mourinho broke the world transfer record to sign Paul Pogba last summer
Paul Pogba believes Jose Mourinho's ability to do "extreme things" is what makes him 'The Special One'.
The Manchester United manager made Pogba the most expensive player in the world last summer when he paid Juventus £89m for the French midfielder's services.
His first season back at Old Trafford saw United finish sixth but qualify for the Champions League by winning the Europa League.
They also won the EFL Cup, and Pogba paid tribute to the methods of the manager.
"He is the Special One because he wins," he told Sky in Germany. "Sometimes he does some extreme things. Against Chelsea, he changed our tactical formation just before the game.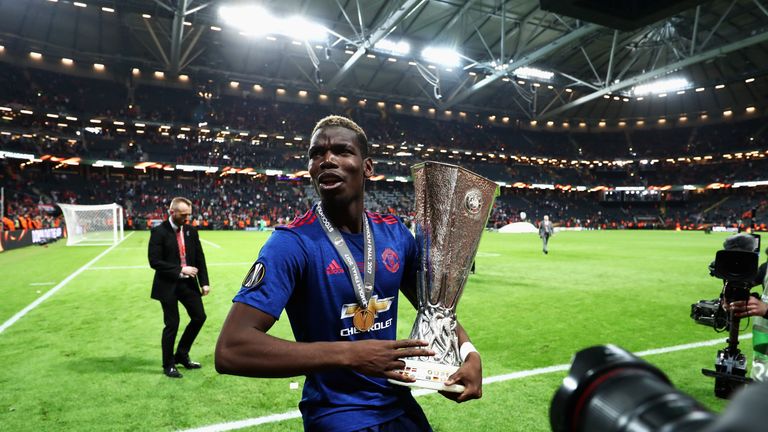 Pogba won the Europa League with United
"We had never trained it before but it worked out well. That was special. He won three trophies in his first year, that's special as well. He deserves his name.
"He's a manager who is really close with the players. Personally, he welcomed me, we had a talk and I had a good feeling from the first moment on. He trusted and defended me. That's all a player needs."
Pogba was criticised on several occasions last season but the 24-year-old feels his contribution was good after what he accepts was a difficult start.
"My first season back here in Manchester was good, but quite complicated," he said. "I had to adapt to the English football. I didn't really have a pre-season, so I had to jump straight in.
"But the more I trained the better it got. With the other players, I felt at ease from the first moment on. It's true that the results weren't as positive as we'd wished, but we reached our goals. All in all, it was a good season for us."