Balloons, body paint, joy and mourning — across the world Sunday, Muslims gathered to celebrate the end of the holy month of Ramadan, and the festivities took nearly as many shapes as the places they were held.
Now, not every Muslim opened the Eid al-Fitr holiday Sunday. Because it relies on a lunar calendar, the festival marking the start of the new month depends on a sighting of the moon, which can vary from place to place. In Pakistan, for instance, worshipers are to wait until Monday for their celebrations.
But much of the world had no such wait.
In countries on just about every continent, Muslims gathered for prayer, reflection and a joyous conclusion to the fasting month of Ramadan. Just in case you can't make it to these dozens of countries yourself Sunday, here's a glimpse of the festivities.
Egypt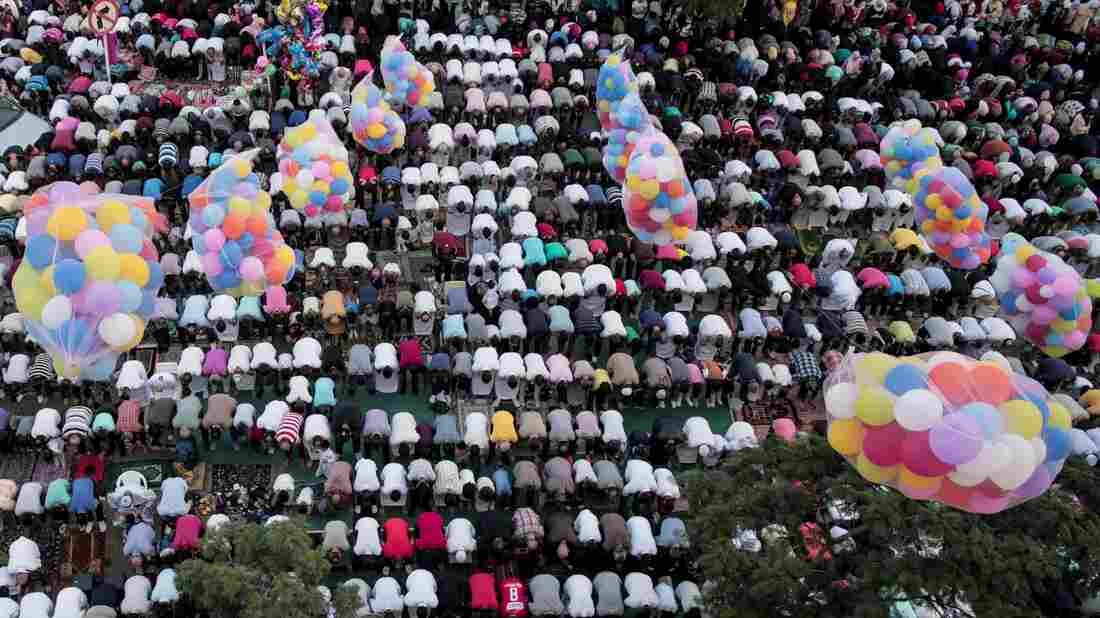 Samer Abdullah/AFP/Getty Images
Romania
Ivory Coast
Sia Kambou/AFP/Getty Images
Iraq
Mohamed el-Shahed/AFP/Getty Images
Yemen
Mohammed Huwais/AFP/Getty Images
Indonesia
Old City of Jerusalem
Ahmad Gharabli/AFP/Getty Images
Nigeria
The U.S.
Justin Merriman/Getty Images