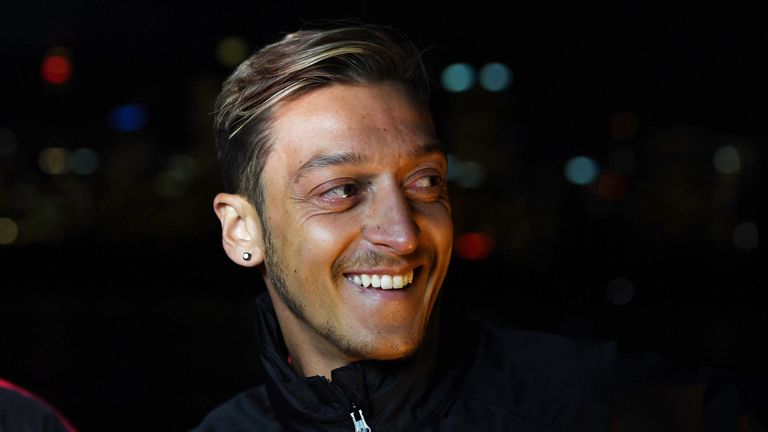 Mesut Ozil plans to reopen Arsenal contract talks after the tour of Australia
Mesut Ozil says he wants to stay at Arsenal amid summer exit rumours and will reopen contract talks after the pre-season tour of Australia.
Ozil is one of a number of Arsenal players inside the final year of his deal and has so far been unable to agree terms with the club on an extension.
But while Manchester City target Alexis Sanchez has said little about his intentions, Ozil has made it clear his priority is to remain at the club.
"It is definitely my preference to stay," the Germany midfielder said at the launch of Arsenal's third kit in Sydney. "It is such a great club and I have always said that I feel very good at Arsenal.
Mezut Ozil says he does not know about the situation of Alexis Sanchez but wants him to stay at Arsenal.
"Once everyone is back in London we will sit down and discuss about the future. For now the most important thing is our pre-season and getting through the tour, training and getting fitness.
"When I'm back in London, we will sit down and discuss."
Olivier Giroud says he still doesn't know if he will be an Arsenal player next season.
Ozil was less certain when asked about Sanchez's position, saying: "It would hit the team quite hard if he left because he's a player who always delivers.
"It would be a setback to winning the title, but in the end it's the player's decision."
Arsenal take on Sydney FC on Thursday morning, UK-time, before facing Western Sydney Wanderers at the weekend.