By PA Sport
Last Updated: 30/05/17 11:23pm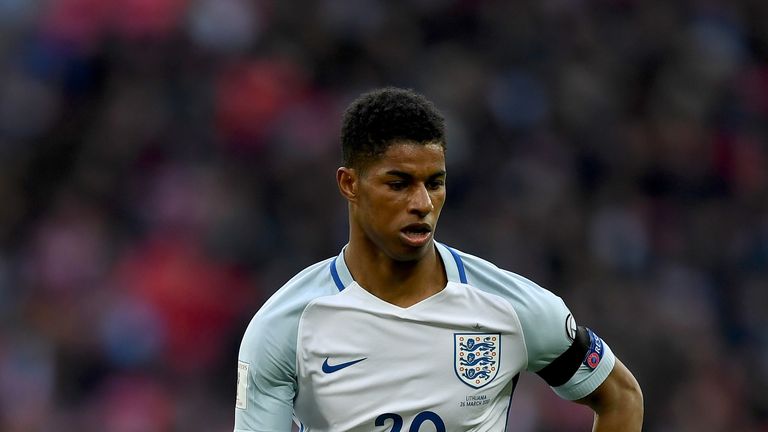 Marcus Rashford is part of the England senior squad for June's fixtures
England manager Gareth Southgate says Jose Mourinho had no influence on the decision to pull Marcus Rashford from the U21 European Championship squad.
Southgate was originally enthusiastic about sending the teenage striker to gain tournament experience in Poland this summer but changed his mind as Rashford's senior role expanded over the course of the season.
Having enjoyed more starts and first-team minutes in the second half of the campaign, including leading the line in the Europa League final win over Ajax, the 19-year-old's form persuaded Southgate he is a full-time senior.
"The key for us is not the relationship with Jose, it's the relationship with Marcus," he said.
"I didn't speak to Mourinho about it. I let him know where I was heading with it at the end. I am not in a position where I can make decisions to keep people happy. If I am trying to keep Jose happy that's going to be, let's say, fairly difficult.
"So I have got to make decisions that are right for England seniors long-term. I'm always mindful of what is right for the players. Respectfully, none of the managers are going to be around in 10 years – or it's very unlikely – and I think people like Marcus Rashford will be.
"We want a good working relationship with the clubs, of course we do, but they have got their own objectives and have got to make decisions that are right for them, and I have got to make decisions that are right for England.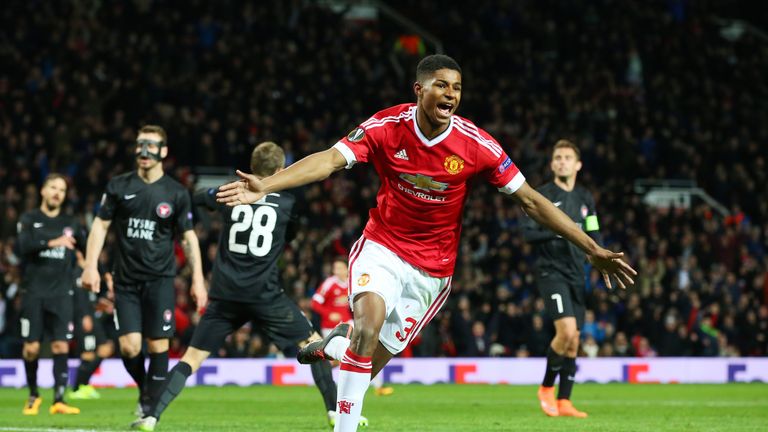 Rashford has scored 11 goals for Manchester United this term
"So there's always going to be some collision at some point on that and some disagreement on that."
Southgate, whose England side face Scotland in a World Cup Qualifier and France in a friendly next month, praised Rashford for his continued development this year, and joked it is "depressing" that the youngster has already won the FA Cup, EFL Cup and Europa League.
"Rashford has won more than I won already, which is depressing. He is a lad who, whatever you asked him to do, he would do. He's very clear about that.
"He's proud to play for England, he's a player who respects the decisions of coaches. What I like most of all is the humility and the mentality.
"He thinks deeply about the game. He's got good tactical understanding. What I always find with the young players who come through at United, they're bred to play in front of 70,000 people every week. That's part of the mentality of the youth system there."