[youtube https://www.youtube.com/watch?v=g_6yBZKj-eo?wmode=transparent&w=560&h=315]
Ready for more Justice League awesomeness?
A new trailer and poster for the movie was released online Sunday and unveiled at Warner Bros. Pictures' panel event at San Diego Comic-Con 2017.
In the film, Ben Affleck, Gal Gadot, Ezra Miller and Ray Fisher reprise their roles of Batman, Wonder Woman, The Flash and Cyborg. The movie also brings back actors such as Henry Cavill (Superman), Amy Adams (Lois Lane) and Jesse Eisenberg (Lex Luthor) and introduces Jason Momoa as Aquaman and Amber Heard as Mera.
The poster shows Batman, Wonder Woman, The Flash, Cyborg and Aquaman. Batman is wearing a blue costume.
But where is Superman? Well, the ending is pretty cryptic…
"We can't say much but if you're a big man of Superman then I am sure you're going to be very, very happy watching this," Gadot told the Comic-Con crowd.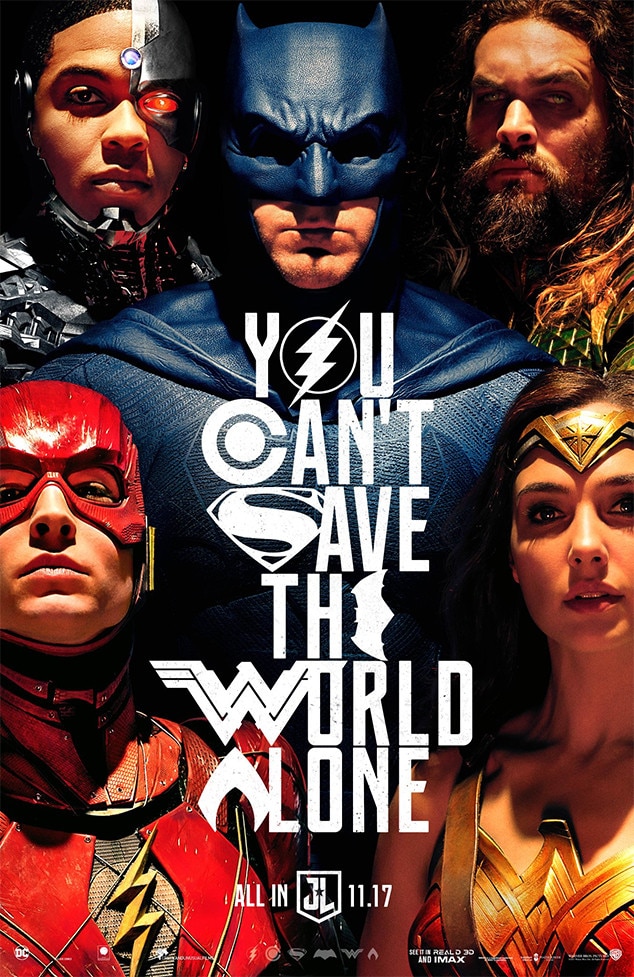 Warner Bros. Pictures / DC Comics