When it comes to George Clooney, do as he says, not as he does.
The veteran actor could learn a lesson in never saying never, especially now that he and wife Amal Clooney have welcomed twins Alexander and Ella.
We can't help but remember every time George adamantly denied a lifestyle change or personal philosophy publicly, only to do the exact opposite privately. So, as a "sedated" George settles into fatherhood, let's look back at everything he said he'd probably never do, then absolutely did: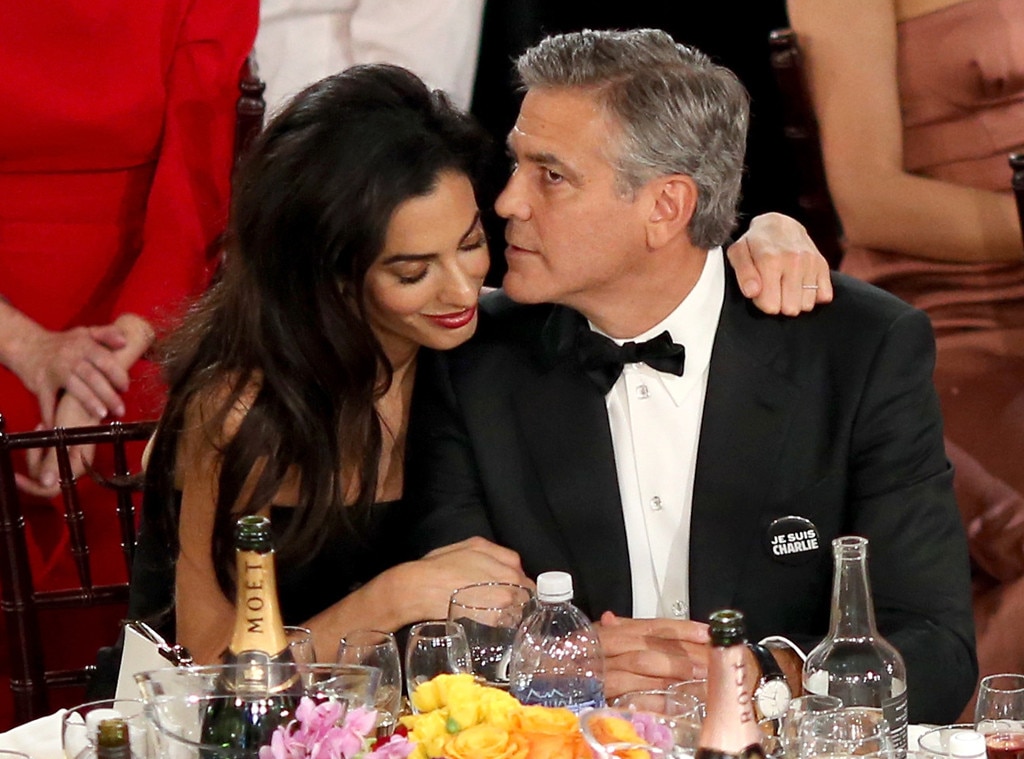 Christopher Polk/NBC/NBCU Photo Bank
Tying the Knot: After calling it quits on his four-year marriage to actress Talia Balsam in 1993, George became Hollywood's most notorious bachelor, romancing A-list actresses and models left and right—that is until he met the only woman who could focus his wandering eye. 
Prior to falling head over heels for Amal, he made it clear during a 2014 sit-down with Esquire he wasn't the least bit fascinated by settling down and starting a family of his own. 
"I haven't had aspirations in that way, ever," he explained. "I was married in 1989. I wasn't very good at it. I was quoted as saying I'll never get married again pretty much right after I got divorced and then I've never talked about it since."
Fast forward to September of that same year, and George was officially off the market. He's since stopped by Good Morning America with a new outlook on the whole marriage thing, admitting, "Everything's different now… I couldn't be happier."
First Comes Love, Then Comes Marriage: …Then comes a baby in the baby carriage? It's not that George has sworn of children completely, but it's definitely taken some time for him to warm up to the idea (and there's nothing wrong with that!). 
In 2006 he dished to People, "I think it's the most responsible thing you can do, to have kids. I think it's the biggest responsibility you'll have, and it's not something to be taken lightly. I don't have that thing in me that says, 'must do it'. I don't see myself ever having kids. But everything in my life has changed over periods of time, and the world does change."
Yes, George the world does change, and that's what brings us to our next George confession on this rollercoaster ride. "I mean, I've thought about [having kids], I suppose," he mused on CBS This Morning in 2015. "But I haven't really—it hasn't been high on my list…"
But when asked if family is a big priority in his life, George enthusiastically quipped, "Oh, yeah, big time!"
To Be, or Not to Be: George starred in both Hail, Caesar! and Money Monster last year, so forgive us when we take this claim with the biggest grain of salt. In 2016, George told BBC his acting career might come to an end in the near future over wrinkle-related concerns.
"I think nobody really wants to see anybody really age," he explained. "You know, it's a very unforgiving thing, the camera is, and so aging becomes something that you try to do less and less onscreen. You try to pick the films that work best for you and as you age they become less and less."
So while George might pursue his passion for directing more heavily, it's hard to believe he'll leave his true calling in the dust. Lest us not forget this is George Freakin' Clooney we're talking about here.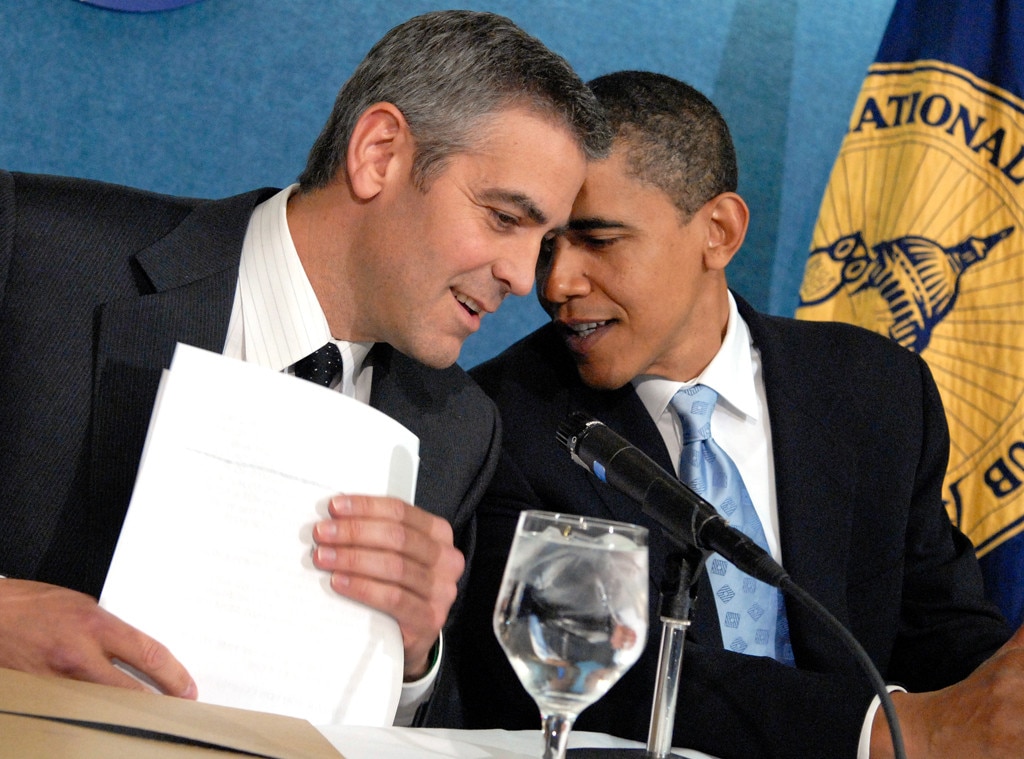 Tom Williams/Roll Call/Getty Images
Clooney 2020?: Similar to the baby theory, George—an outspoken political activist and changemaker in his own right—has always denied running for office.
While doing press for Tomorrowland, he said of his own political aspirations, "Literally every time I'm asked I say no and then every time I open up the papers, it says, 'Guess who's going into politics?' I was politically active long before I was famous but I don't want to go into it—would you? It doesn't look appealing."
Sure, it may not look appealing to lead the free world, but that doesn't mean George lacks the experience. Not convinced? We break down George's presidential potential here. 
For more on George and Amal's twins, tune in to E! News tonight at 7 and 11, only on E!
(Originally published on Wednesday, Feb. 8, 2017, at 5:43 p.m. PDT.)