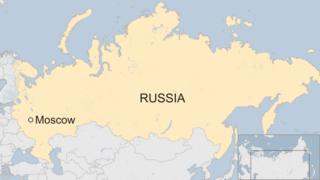 A shooting at a regional court in the Russian capital, Moscow, has left at least three dead, officials say.
The incident happened when five people on trial for "banditry" tried to take the arms from security officers, a police spokeswoman said.
The suspects were killed when trying to escape. Two other criminals and three security officers were wounded.
Activities at the building have reportedly resumed after a brief evacuation following the incident.
The defendants were accused of being part of the GTA Gang, a group of Central Asian nationals suspected of several killings of motorists in the Moscow area, local media reports.