Jonathan Chukwudebe, AKA Brianjo, formerly known as Black Jay, is an afro pop, R&B, dance hall cum high life singer. In this exclusive interview with Star Tracker, he speaks about his music career, life and travails as an artiste who has gone through the hard knocks of life just to succeed in his quest to do music. Meet him…
BY ROTIMI AGBANA & ABIGAIL OLAWOYIN
How long have you been into music?
I have been into music for over 15-years now.
You have been doing the same kind of music for 15-years?
Not really. You know entertainment is all about talent; sometimes you have the talent but there won't be finance to make your project come through. But as a matter of fact I have the zeal to move forward as an ambitious lad, I've refused to give up; I keep on striving to make sure my dreams come true. so I started back then in 2003.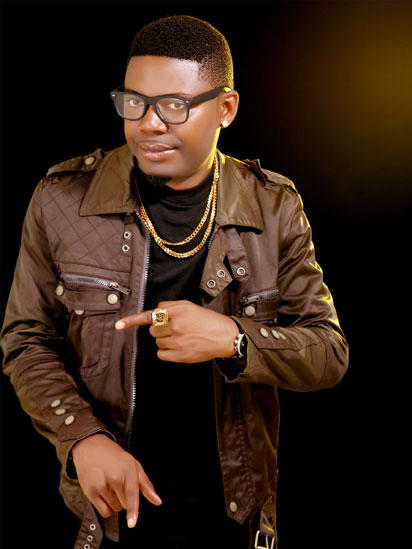 Brianjo
We have been on the street of Lagos because am an orphan, I lost my parents 25years ago in Plateau State, so I moved down to Lagos in 2003 for greener pastures, as an ambitious lad as I said initially I have no option than to follow my dream, I recorded my first single with the late OJB Jezreel in 2004/2005 then I couldn't push it because there was no financial support from anywhere. Back then, we started with people like Rugged Man, the late Nomoreloss, Abounce, Jazzman Olofin and many others. As time went on, I decided to hold the bull by its horn.
I tried my luck by recording a new song in 2007/2008 with J Martins but I couldn't promote that song because there was no money, no help from anywhere. But I kept striving, going to movie shows, back then with my old stage name, because I was then known as Black Jay, but now I'm Brianjo.
Did the loss of your parents have any effect on your music career?
It really affected me in every aspect of life, I couldn't complete my studies anymore, as I moved ahead to read physiology in UNIJOS. But I couldn't afford to accomplish my dreams anymore. I couldn't afford to feed myself. I then moved down to Lagos to follow my dreams, so, as a matter of fact, I decided to record a new song in 2009 when someone came in from London, that he wanted to sign me on. He wanted us together. Even the interviews were everywhere in the Sun Newspapers, Vanguard and other media houses.
I recorded that song but couldn't push it, because I did not find the man anymore. So, in 2010, I recorded another song with Meka E, which along the line we couldn't push anymore. Then in 2014, I recorded another new song which I didn't promote anymore. We kept recording, and in 2015 I recorded my success album with Don L37 at M.I Chocolate City Studios. As God would have it, I recorded a new song, presently with D-Tunez, titled 'Farabale'. That's the song we are working on now.
Could we say lack of fund actually affected your career?
Yes, lack of funds affected me, greatly. Even then, I had a motor accident in 2010/2011, and this too, affected me. To crown it all, lack of funds really affected my career.
Judging by the nature of the Nigerian music industry, would you agree that talent is more important that money to an artiste?
I disagree with this. Not only in the Nigeria industry, presently, talent is indeed good; it's good to be talented but money is another thing, because, for you to record the song, to print the promo copies, to promote on blogs, on the internet, radio, television, it's all about money, so money is equally very important. Some people actually have financial back up; and with a strong financial back up, you'll scale through the hurdles in the industry quite easily.
Would you say a strong financial back up was what helped Mr. Eazi?
Yes, money is involved, his talent is there; Mr. Eazi is a talented artiste, he has the talent but the money played a vital role in his career. In the promotional aspect of it, he really spends money to scale through, because, even me, that is speakijng, presently, I have been spending to the best of my ability.
Even if I agree with you that an artiste spends money to promote his music, would you also spend money to make your fans love your music? Not really, that's why it's good to be humble, honest, down to earth, never look down on people, don't see them as nobody, don't isolate them, because you don't really know what tomorrow may bring. Anybody can make it tomorrow, anybody can be a celebrity, but by God's grace.
What do you think about the quality of music, artistes release these days?
To me it's all about choice, that's why we have different genres of music; sometimes we have clap songs, controversial songs, there are songs that are inspirational while there are songs that you just replay and never get tired, and songs we play in parties consistently for just merriment and enjoyment. To me I think every song or video you see out there is a matter of choice and what you as an individual wants to do or portray.
Do you mean artistes should not be mindful of what they portray in their lyrics or videos considering that the younger generation often see them as role models?
Actually, artistes need to be mindful of what they say in their songs and likewise be mindful of what they do in their videos. For example, when you are shooting a video, at the pool side, girls can wear bikini and I'm not against that, because I do that also. But there are some acts that are not acceptable in some musical videos of today, because of the younger generation.
Does winning awards translate to being a good artiste?
I don't think wining an award makes you a good artiste; it just means people love what you're doing and they appreciate you. But to me what makes you a good artiste is for people to relate with your songs and if your fans know what you're doing. If people love what you're, if they love the kind of songs you're giving them, I think to me that the best award we can get, I still appreciate awards if it's been giving to me though.