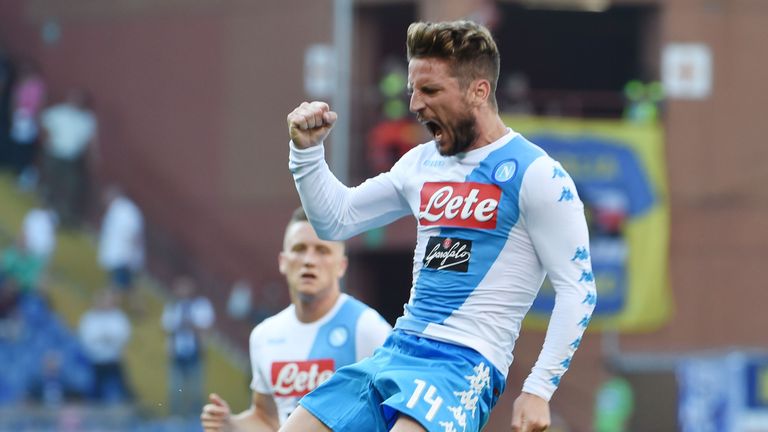 Goal celebrations were a regular occurrence for Napoli's Dries Mertens last season
Belgium midfielder Dries Mertens admits his agent talked with Chelsea about a move to the Premier League but insists he will not be leaving Napoli.
Mertens has consistently been linked with a move to England, with Manchester United also being rumoured as a potential destination for the 30-year-old.
But he signed a new three-year deal with Napoli side last week and said the addition of a buyout clause in his contract should not be seen as a possible get out in the near future.
Mertens thrived in a more attacking role for Napoli last season, scoring 28 goals in 35 Serie A games and only missing out on the Golden Boot by one goal to Roma's Edin Dzeko.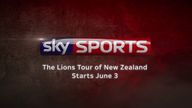 The Lions on Sky Sports
The British & Irish Lions tour of New Zealand starts on June 3, exclusively on Sky Sports
Confirming his agent had held talks with Chelsea, Mertens told Sky Sports News HQ: "Yes there was interest [from Chelsea], and from other clubs also, but in my head there was never an intention to change clubs.
"This season was really good. I am going to try and be even better next year.
"Yes there is a buyout clause. But I'm happy at Napoli and I want to stay. I really like Italy. I am good there and they treat me good."