Arsene Wenger says Kylian Mbappe has the luxury of choosing his next club
Arsene Wenger says anybody would be interested in signing Monaco striker Kylian Mbappe and admitted he is keen on further acquisitions this summer.
The 18-year-old is a red-hot target for the world's top clubs with Real Madrid leading the race, while Sky Sports News HQ have reported that Arsenal and Liverpool also want the Frenchman who scored 27 goals last season.
It is understood PSG are also in the hunt and are willing to increase his wages from £16,000-a-week to £200,000-a-week, but the teenager remains on the Gunners' radar despite the recent addition of Alexandre Lacazette.
Speaking in Sydney on Tuesday, Wenger said: "Nobody can say they are not interested in a player of that calibre, because he has such immense quality at 18 years of age. All the clubs are open and interested in him.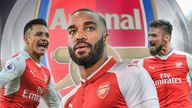 Latest Gunners rumours
Arsenal transfer stories and speculation
"He's a player who, when he gets up in the morning, can choose where he wants to go.
"There are not many players with that kind of luck, because he's only 18 years of age and has the whole of Europe rolling out a red carpet for him."
Lacazette, who joined from Lyon for what is understood to be a club-record fee, was part of the 25-man squad who flew out on Sunday with the team ahead of Thursday's tour opener against Sydney FC.
It is understood that Arsenal remain interested in Monaco winger Thomas Lemar following their rejected bid at the end of June.
Arsene Wenger expects his side to challenge on all fronts in the new season
Asked about Lemar, who helped Monaco win the French title last season for the first time in 17 years, Wenger added: "That's all speculation at the moment, there is nothing really concrete about any signing.
"He's a player that we have looked at, but the rest is only speculation."
Wenger is under pressure to mount a serious challenge for the Premier League in the new campaign having been backed by the club's board and signing a two-year contract extension.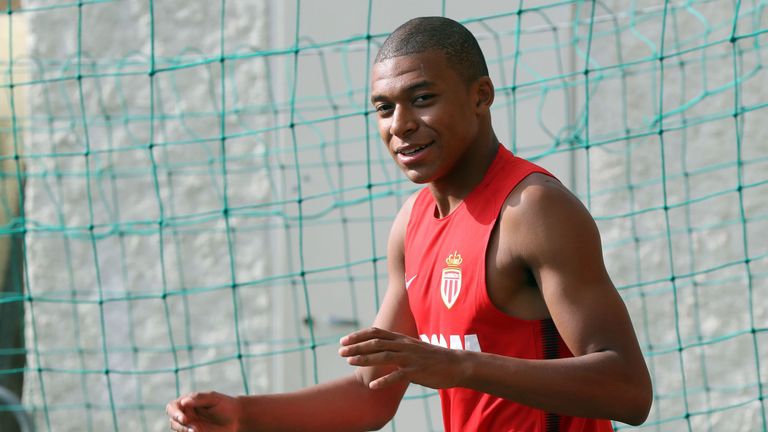 Kylian Mbappe has returned to training this week with Monaco
Asked about the potential for further transfer activity, Wenger said: "I am open to get some more signings, but it is not easy to find the players who can strengthen our squad, because we have top-quality players.
"There are two ways to improve always – analyse what we did well last season and what we did not so well and improve that, and then you can bring new players in.
"But at the moment, because we are in pre-season, it is very important for us to analyse well what happened last season and where we can improve. We have top quality in our squad, and at the moment I focus on that."