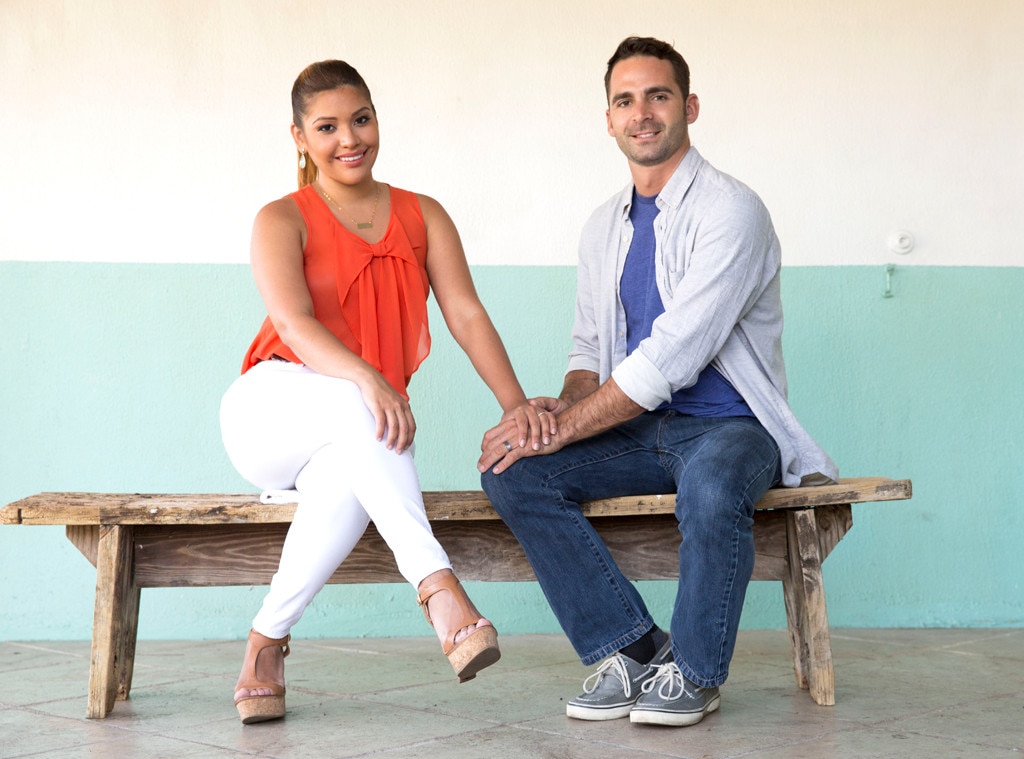 Karolina Wojtasik/A+E Networks
Finding love at first sight is easier said than done.
For five seasons, loyal fans of Married at First Sight have witnessed pairs go from strangers to partners in a matter of minutes.
And before you think this is a show designed just to bring shock and awe, you may be surprised to know that a team of relationship experts work with each and every couple to ensure the relationship is more than a fling. And yes, they also work tirelessly to ensure the couples are compatible before saying "I Do."
Earlier today, news broke that Tom Wilson and Lillian Vilchez were planning to divorce after 14 months of marriage.
"Yes our marriage has ended. But a beautiful friendship has started," Tom confirmed on Instagram.  "@lillyvilchez is my best friend. Love her and care about her happiness. We're still team Tillian!!"
The latest breakup has us wondering how our favorite couples are doing once cameras stopped rolling.
When it comes to Tom and Lillian's relationship, a source assures to E! News that the couple did everything possible to save their marriage.
"Married at First Sight experts stepped in for counseling throughout the last few months, the couple sought out their own personal marriage counseling but it became clear that although they are best friends their marriage was not salvageable," our insider shared. "The two are just asking for privacy as they heal and find closure."
Will the three couples sharing their love story this season be more successful? We'll just have to keep watching.  
Married at First Sight airs Thursdays at 9 p.m. on Lifetime.
People was first to report today's divorce news.