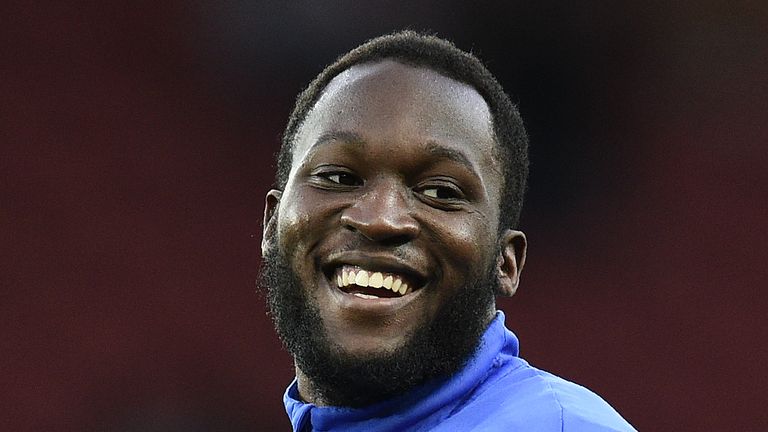 Romelu Lukaku is close to completing a £90m move to Manchester United
Romelu Lukaku is relishing the prospect of becoming a Manchester United player, declaring he is joining "the biggest club in the world".
After completing a medical in Los Angeles ahead of a move Sky sources understand to be worth £90m, the Belgium striker said "I gave my word" to join Jose Mourinho's team despite the efforts of former club Chelsea.
"Who would say no to the biggest club in the world?" He told American sports network ESPN ahead of United's US tour.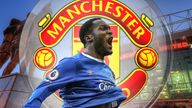 Lukaku has United medical in LA
Romelu Lukaku has completed his Manchester United medical in Los Angeles ahead of a £90m move from Everton, Sky sources understand.
"Best stadium in England. The best fans. This is the perfect opportunity. I always said I wanted to play for a team that's challenging for every trophy that there is.
"I think Manchester United, at the minute, wants to be the dominant team, that dominant force. If you look at their history, it says enough.
"To become part of a club like them is something that I really wanted. I'm thankful for the opportunity that they gave me.
"My mind was already set. I gave my word and I don't look back. I didn't look back since, and I was already mentally preparing to be part of the team."
"This is an opportunity that I've always wanted since I was a child. When [Manchester United] came calling, I didn't have to think twice. So I'm really delighted to hopefully be part of their history."
Sky Sports News HQ understands United will pay £75m up-front plus £15m of add-ons and Wayne Rooney will move to Goodison Park in the opposite direction.
However, Los Angeles Police have confirmed Lukaku was arrested in Beverly Hills, California, over a noise complaint and will appear in a US court in October.