By Allan Valente
Last Updated: 25/05/17 7:49pm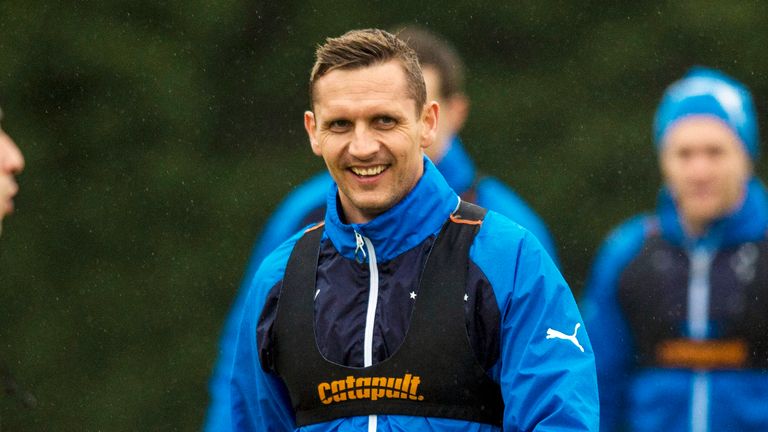 Peter Lovenkrands has returned to Rangers in a coaching role
Peter Lovenkrands hopes his first coaching role with Rangers will help him work his way up the ladder in the future.
The former Gers forward, who won two Scottish titles, one Scottish Cup and three League Cups at Ibrox, has returned on a part-time basis to work with a team in the club's youth academy in the intermediate phase.
Lovenkrands missed out on a role with first-team boss Pedro Caixinha's back-room staff after he was overlooked in favour of Jonatan Johansson but says his new post could be the first step as he looks to work his way up in the game as a coach.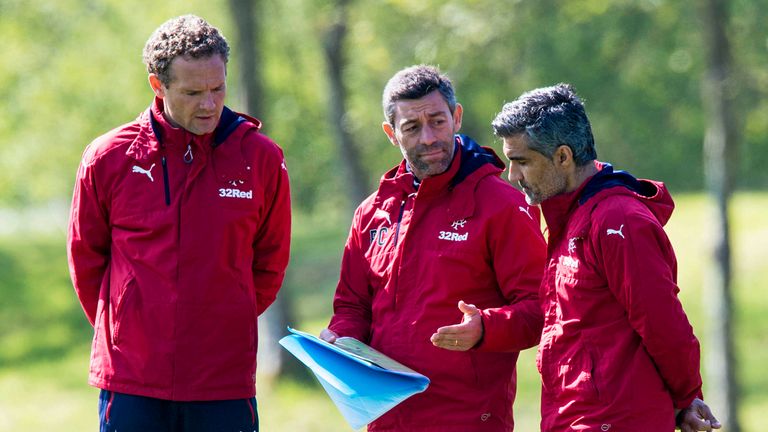 Rangers manager Pedro Caixinha brought Jonatan Johansson into his coaching setup
"I'm very excited to be fair and looking forward to the challenge," he told the club's official website. "I got asked to come in and do the interviews for the assistant coach job for the first team and I missed out on that – and of course that was hard to take because I really wanted that.
"But then I got asked to come in for this one and I thought it was a really good opportunity to show what I can do and get a foot in the door with the coaching and trying to get my experience across to the younger players.
"I have ambitions, I would love to be higher up and this is a way for me to come in and show what I can do and try to work my way up.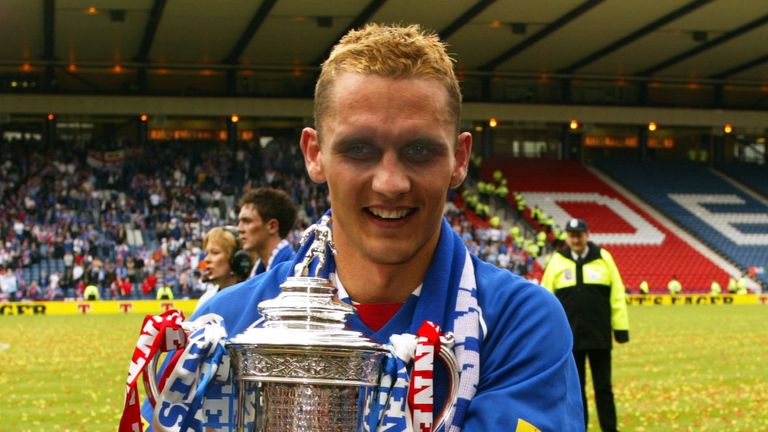 Lovenkrands secured the Scottish Cup for Rangers in 2002 with a stoppage-time winner against Celtic
"But it's not like I want to go in and work my way up to be a manager right away. I can't see myself as a manager actually for quite a while, I need to learn a lot of the game in that way, the coaching side of it, but I do think I can see myself being higher up.
"The best way is to go in and show it and work your way up."