Don't believe everything you read, according to Larsa Pippen.
Close to eight months after news broke that the reality star and Scottie Pippen were ending the marriage, the pair is still facing their share of headlines.
Earlier today, a report surfaced claiming Larsa was "being bankrolled" by her close friend Kourtney Kardashian.
So could it be true? Not so fast!
"Where do they get this from!!" Larsa shared on Instagram with a screenshot of the story. "So false."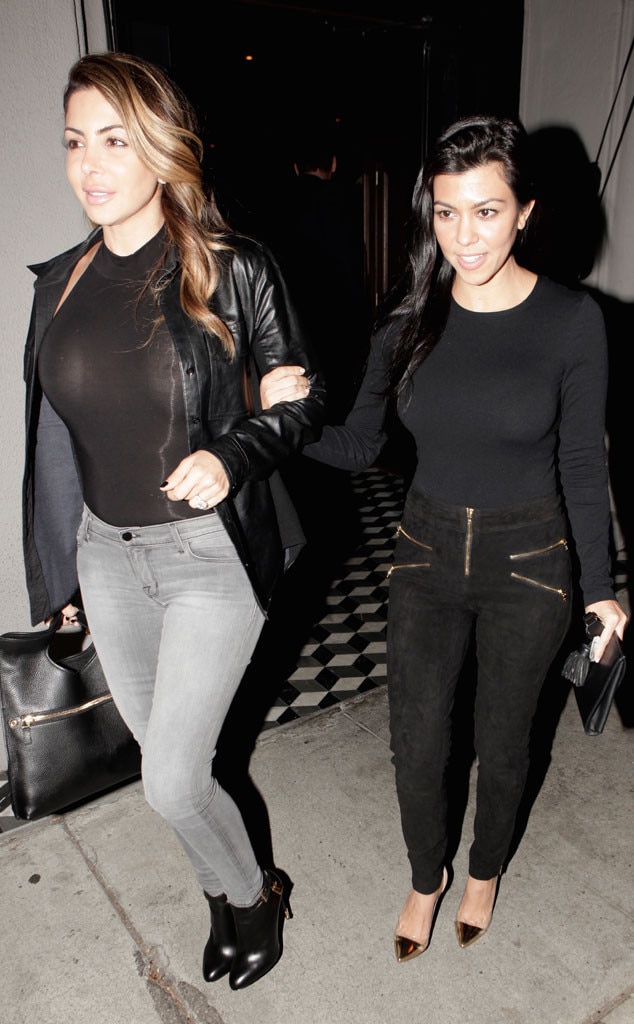 Bello / SPW / Splash News
Kourtney would appear to make fun of the headline when she replied, "Anything for you my boo" with jet, ring and money emoji's.
If you needed even more proof, Scottie's attorney told E! News that the story is "incorrect" and both parties "are currently working on reconciliation as was represented in court this morning."
Larsa's attorney added, "The subject article is highly inaccurate. I can tell you that as [Scottie's lawyer] and I advised Judge Cohen today in court, the parties are working towards a reconciliation."
As Keeping Up With the Kardashians fans know, Larsa is a close friend to many of the Kardashian family members. Whether attending parties together or vacationing in Miami, the group has known each other for several years.
Ultimately, both Larsa and Scottie remain focused on their kids as they work on their relationship. 
"Larsa remains hopeful that she and Scottie will always do what is best for their 4 beautiful children and jointly raise them with love and respect," her rep previously shared with E! News.