It's getting real! Kelsea Ballerini is almost a married woman. 
The country music darling caught up with E! News at the 2017 CMA Festival in Nashville, and unlike previous interviews where she said wedding plans were "nonexistent," Kelsea and fiancé Morgan Evans are finally making major moves toward the big day.
For starters, the "Legends" songstress revealed they've settled on a date and location for their nuptials, but assured us Nashville would most definitely not be the place Ballerini becomes a Mrs.
Kelsea gushed, "It's something to look forward to at the end of the year!"
She's also planning on wearing three different outfits for the festivities, one of which will differ greatly from the event's overall vibe. The 23-year-old explained, "The whole wedding will be pretty untraditional so I think that having a long, white dress is the only traditional part we will have."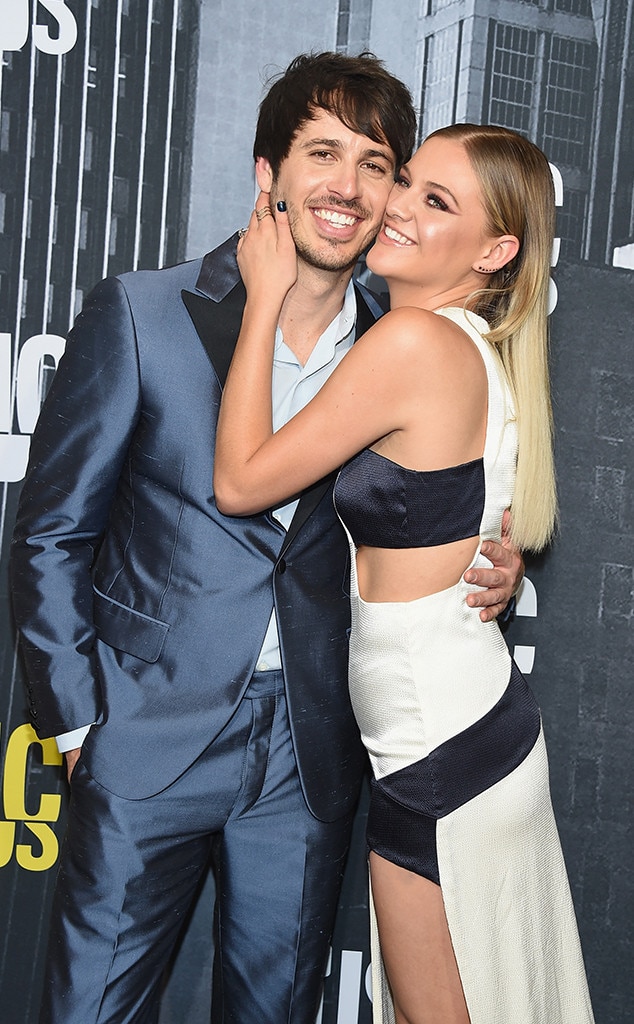 Michael Loccisano/Getty Images For CMT
Ballerini has yet to begin the hunt for the perfect gown, a hesitation that stems from the chart topper's focus on music. "I always grew up thinking about my Grammys dress or my award show dress," she told us. "Not a wedding dress. I am excited; I've seen a few that I love so I'm sure we'll get that one that will be awesome."
There are a few aspects of Kelsea and Morgan's wedding they've agreed on, which include a ban on wedding crashers and exes receiving an invite.
She's totally down for a karaoke sesh at the reception, but on one condition: "[It's] only for the people that aren't in the music industry. You can't be good at karaoke; it's not allowed."
Will the stunning blond indulge in a pre-wedding cocktail? You bet. As for really letting loose at the open bar, Kelsea teased, "I don't know. I'm sure the pictures will say a lot."
Kelsea received the surprise of a lifetime when the Australian singer-songwriter asked his girlfriend of less than a year to marry him last Christmas.
She shared the wonderful news to social media over the holiday, writing, "This morning, 9 months and 13 days later, he got down on one knee in the kitchen while I was burning pancakes and asked me to marry him. Loving him has been the greatest gift of my life. And now I get to do it for life. #HeCalledDibs."
We can't wait for Kelsea's wedding day!