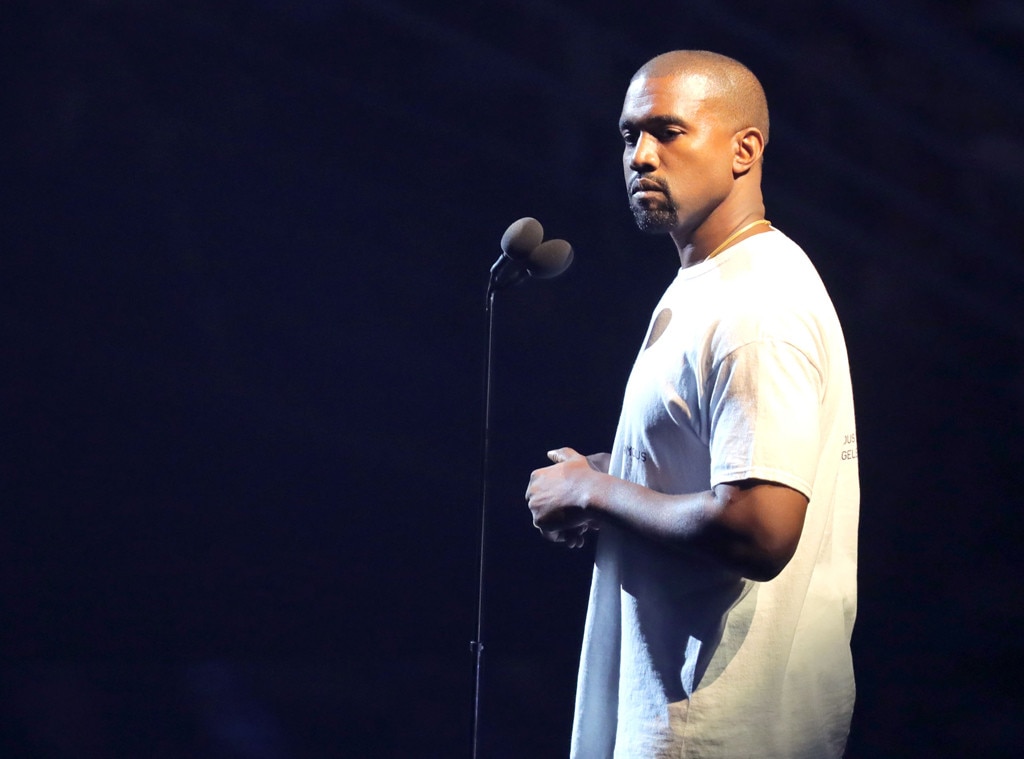 Neilson Barnard/MTV1617/Getty Images for MTV
Kanye West and his touring company have filed a $10 million lawsuit against Saint Pablo Tour insurers after canceling several shows.
In court documents obtained by E! News, the rapper's team is alleging breach of contract and breach of good faith and fair dealing.
"More than eight months later, the insurers have neither paid on the multi-million dollar claim nor denied the claim," Kanye's team writes in court documents. "Nor have they provided anything approaching a coherent explanation about why they have not paid, or any indication if they will ever pay or even make a coverage decision."
Back in November of 2016, a rep for the Grammy winning rapper confirmed that the remaining dates on the Saint Pablo Tour were canceled. E! News later learned that exhaustion was to blame.
According to a source, the star was working around the clock on various projects including fashion designs. He also was trying to make time to spend plenty of time with family.
As it turns out, Kanye isn't the only family member who is about to experience a courtroom battle.
E! News can confirm Snaplight filed a patent infringement lawsuit in California federal court against Kim Kardashian's company, Kimsaprincess Inc, for its endorsement of LuMee.
According to the complaint, Snaplight argues that "it has been extremely difficult for Snaplight to compete in the selfie case market" as Kim promotes LuMee to her 165 million followers on various social media platforms.
In addition to asking the court to stop the reality star from further promoting and using the LuMee cases, the company is also asking for $100 million in damages.
"The patent lawsuit filed by Snap Light has no merit and is just another attempted shakedown," a Kardashian rep said in a statement to E! News. "Kim has done absolutely nothing wrong."
LuMee also spoke out in regards to the complaint by telling the Hollywood Reporter, "LuMee was disappointed to learn about the lawsuit filed against Kim Kardashian West by Snaplight, LLC, alleging patent infringement with regard to her involvement with LuMee. The lawsuit has no merit and Kim has done nothing wrong. LuMee is an innovator of illuminated cell phone cases and was the first to market. Between its patents, copyrights and trademarks, LuMee has developed substantial intellectual property rights surrounding its product line."