Justin Bobby is picking up where he left off. 
The TV star was a twentysomething hairdresser when he first made waves on the small screen as Audrina Partridge's mysterious love interest on MTV's hit teen drama, The Hills. It's been more than a decade since the ladies' first foray into reality television, but for Bobby, that time did not take away from his longtime dream of becoming a punk rock musician. 
Today, the 35-year-old is a one-man band named BobbyrocK and is bringing his music to the country all summer long on tour. "It is just me, so you get all kinds of sounds and sounds coming from everywhere. You hear these wonky sounds and heavy guitar riffs—it's like alternative punk-rock, but simple and catchy," he told E! News. "I grew up on Bruce Springsteen, The Offspring, Nirvana and Billy Joel—this old school/new school mixed in one. I think you hear a bit of life coming through basically."
While he was popping in and out of the MTV drama, behind the scenes, Bobby was finding his melodies. "I've been doing the punk rock thing and I've been traveling years before The Hills. It's been before the show," he explained. "The music's always been there and [the show has] helped."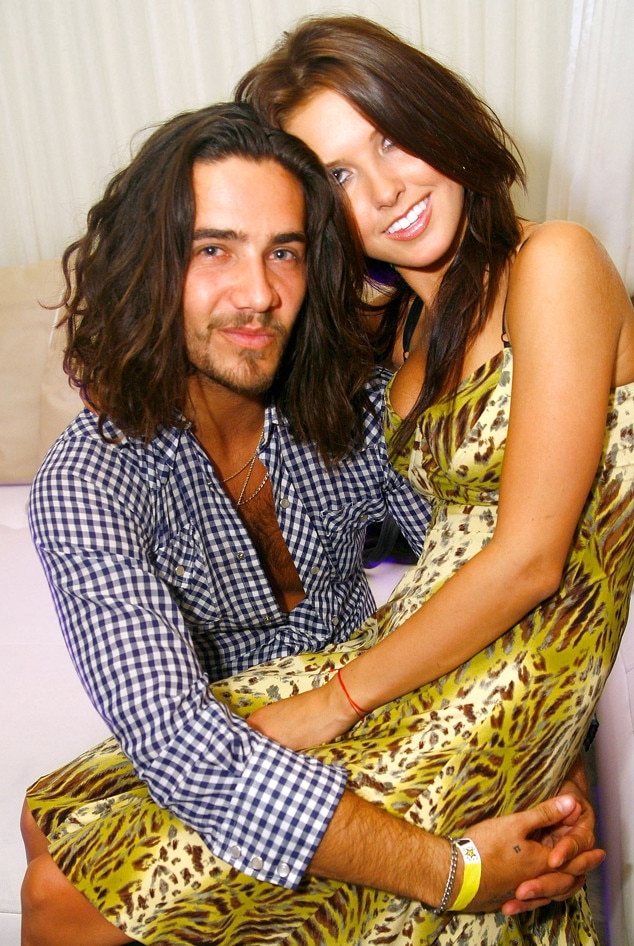 Chris Weeks/WireImage.com
While he's been in Texas working on his music, his castmates have been busy getting married, becoming moms and building their empires. In a twist of good timing, the main ladies of The Hills have all either given birth or are about to (Heidi Montag—we're looking at you!).
While Speidi is set to welcome their first child after nearly a decade of marriage, there were some naysayers who thought Montag and Spencer Pratt's marriage would barely last six months, but Bobby wasn't one of them. "When we shot the wedding [for Heidi and Spencer], I personally told them, 'You guys have my bet. I'm in with you guys. I think you guys are going to make it,'" he recalled to E! News.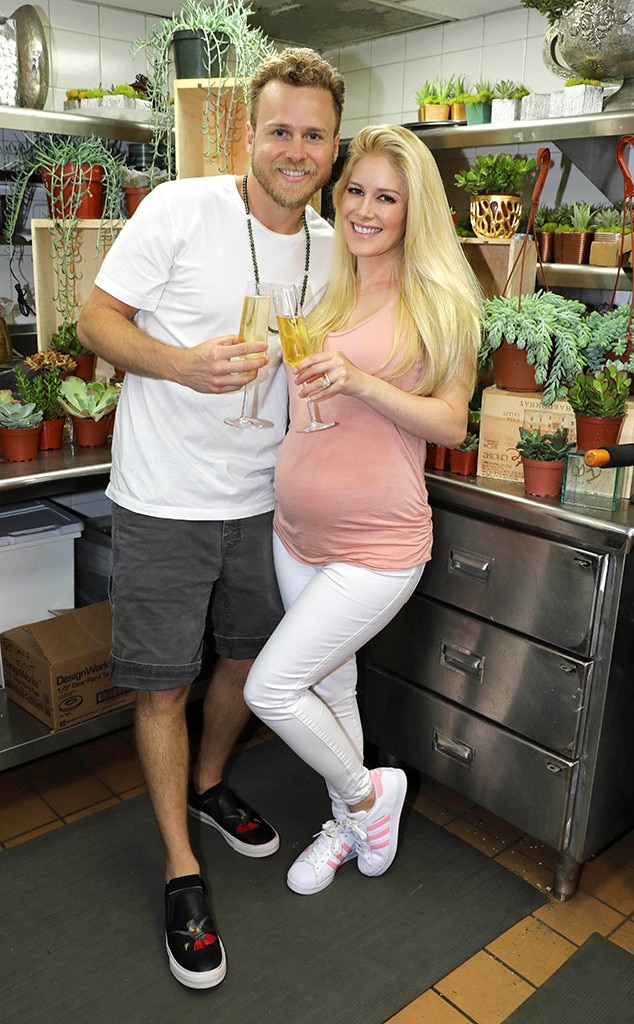 LEGA / BACKGRID
"Everybody, even people that showed up to that wedding, were like, 'What is this about?' You gotta give kudos to two kids that were actually getting married on TV at such a young age and then made it through and they didn't pop out kids early to save their relationship. They actually did it right and were able to enjoy each other for almost a decade and now they are adding life to their tribe. I think they did it the smartest. I don't know everybody's else's relationships, but as long as they're in love and as long as they can look at their spouse and say what they mean and be a person of their word, they'll end up bringing up great kids sticking together."
So, does Bobby want to become part of the Hills mom and dad club?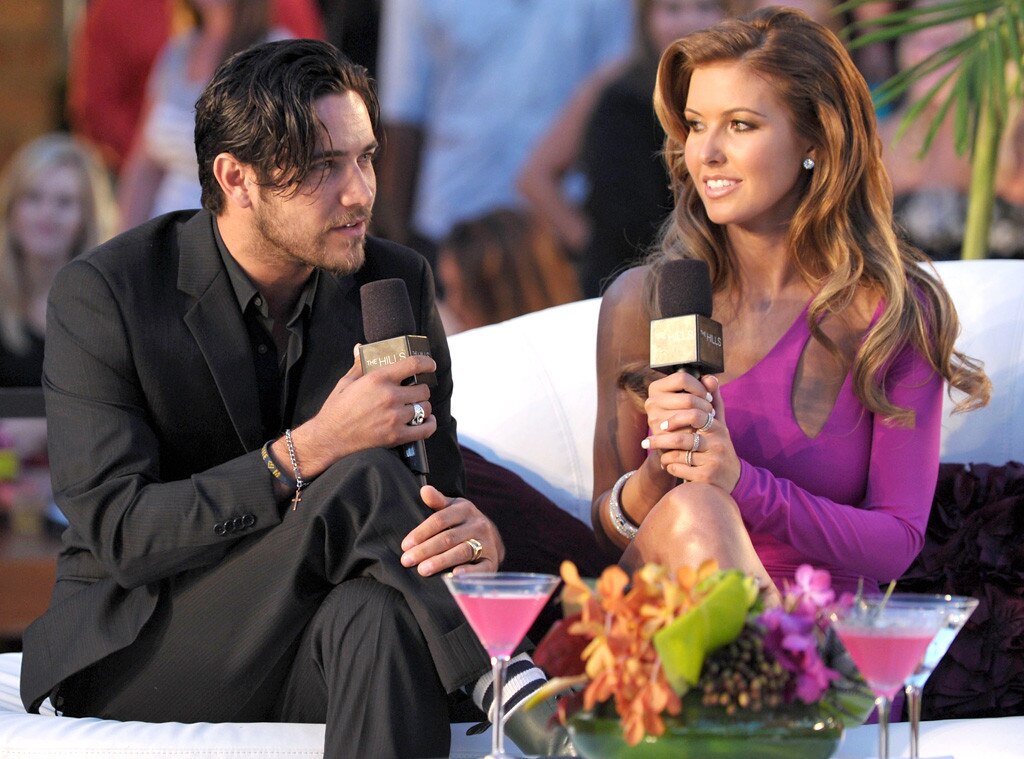 John Shearer/Getty Images for MTV.com
"It's always in the back of my head. I really do think about it. I'm Italian and I'm a family guy. I love togetherness. I love every aspect of it. I love being in a relationship. I think you grow the most as a person when you're in a relationship," he admitted to E! News. "I'm getting older, I'm 35. I want a daughter, I want two kids. I want a wife that's able to put up with my punk-ass ways at times." 
In the meantime, he's open to a reunion with his former California posse including Audrina who he still has nothing but kind things to say about. 
"They really wanted a bad boy that they could maybe I think eliminate off the show at some point but they weren't going to get that from me because if you look at Audrina, she probably had the sweetest heart amongst the girls to be honest with you," he explained about the Prey Swim swimsuit designer. "She was probably the most kind-hearted, the most thoughtful, the most emotional with them and for her to run around with me—it wasn't a bad thing. It showed we really did care for each other."
As for what this Hills reunion would be like, Justin has a vision that features a whole lot of babies.
"I think it would be all blank stares and kisses towards little babies with bottles in their mouths and strollers, right?" he joked. "I'm not opposed to doing a reunion if I was able to fit it in. I never have any bad qualms with any of the cast members. Generally, we had a good time. If it fit and seemed right, I wouldn't mind."
As he continued, "I think reunited, there would be camaraderie. I don't think there is any ill blood now. I don't think there was any ill blood before. It was just kids. Everyone was just being young."