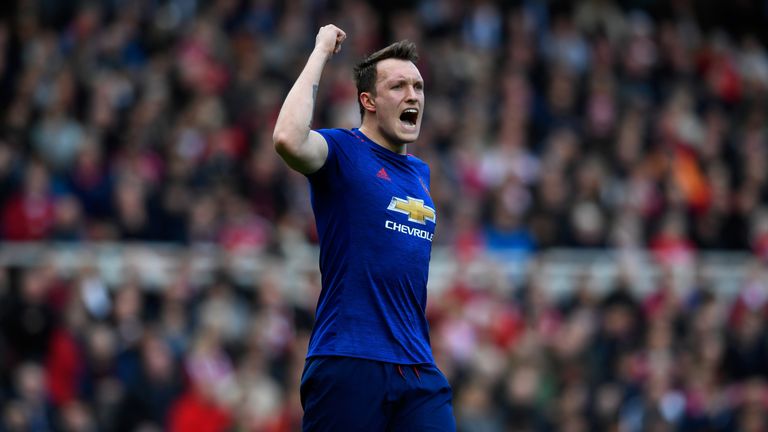 Phil Jones is now one of five centre-backs at Manchester United
Phil Jones insists he is not feeling threatened by Victor Lindelof's arrival at Manchester United and will relish the battle for places.
United confirmed the signing of Sweden international Lindelof from Benfica on Wednesday in a deal that could rise to £39.5m.
Jones had another injury-disrupted season at Old Trafford but started the last four games of the Premier League campaign.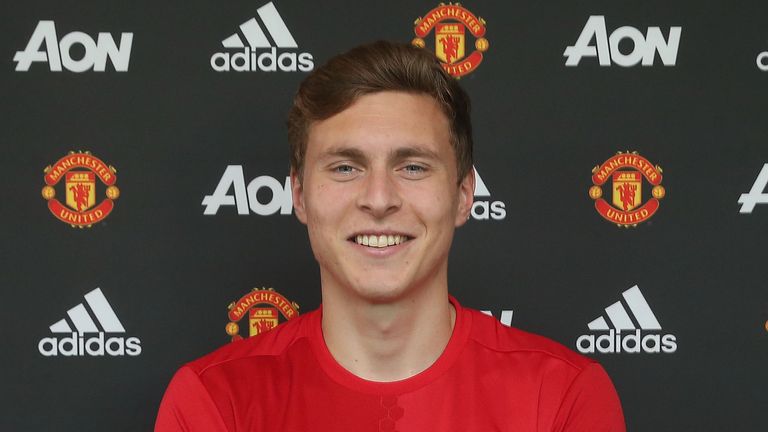 Victor Lindelof has been added to Manchester United's defensive options
And he is now one of five international centre-halves including England team-mate Chris Smalling, Eric Bailly, Marcos Rojo and Lindelof.
"We're Manchester United, we're going to attract the best players and the biggest players," Jones said.
"It would be a strange summer if we weren't signing players like that. Competition is always good.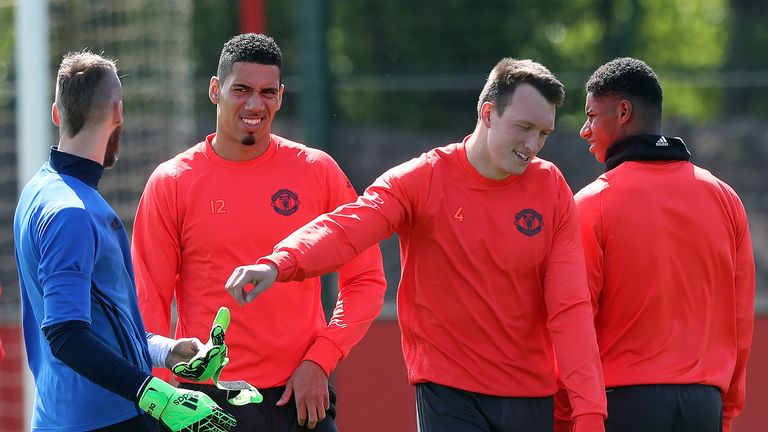 Chris Smalling (left) has recently changed agents ahead of the summer
"I've spoken to the manager (Jose Mourinho). He just asks how you're feeling, how you're doing – just a normal conversation between player and manager.
"He's a good man-manager, he's like that with all the players."