Jon Gosselin will do whatever it takes to protect his family. 
Just yesterday, the reality TV star called authorities to ROG Orthodontics in Wyomissing, Penn. over a "verbal domestic dispute" with ex-wife Kate Gosselin. Wyomissing Police confirmed to E! News that the former couple could not come to an agreement as to which parent one of their 13-year-old daughters would go home with. Ultimately, no arrests were made, officers escorted Kate out of the building and the child left with Jon at her request. 
Now it appears this incident isn't the first time in recent memory that Jon and Kate have clashed over their sextuplets and twins' custody agreement. His attorney, Kristen Doleva-Lecher, tells E! News that a separate exchange took place on Aug. 15 in a parking lot and as a result, Jon is making an effort to  "do what is right."
Doleva-Lecher explains, "The ability to co-parent is desirous in all custody matters, unfortunately in this case, it remains a theory, not a reality."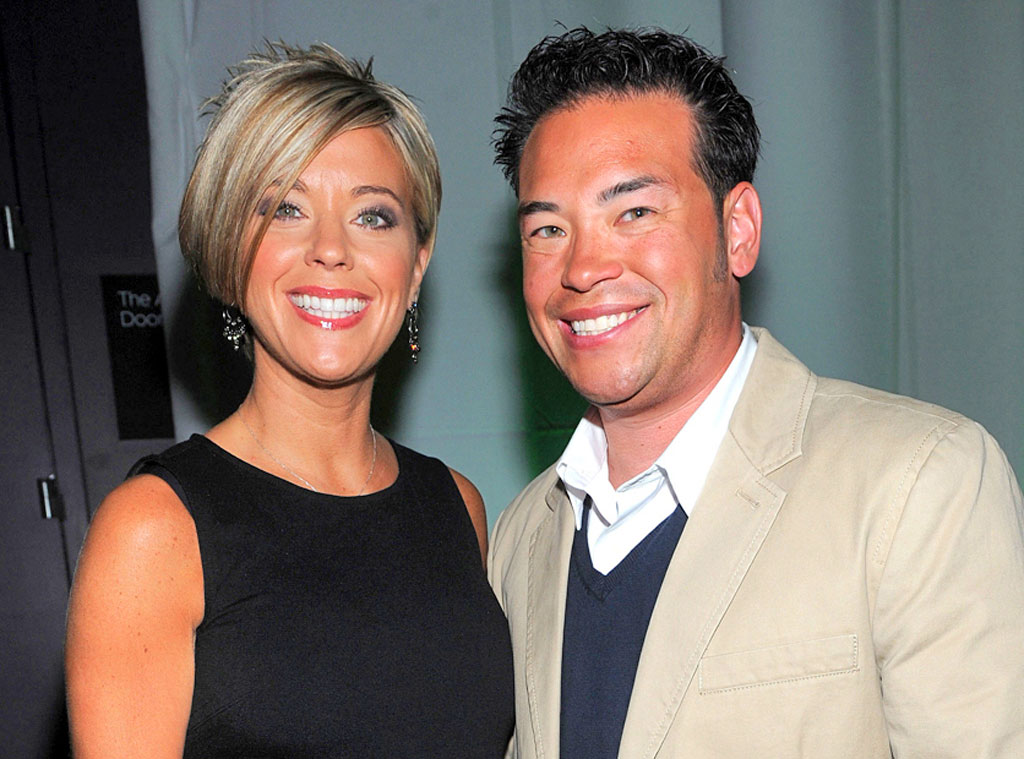 Brad Barket/WireImage.com
Jon's legal representative could not share details regarding past or future court hearings, citing the "Gag Order," but did express her client's intentions in fighting Kate on the matter. 
"However," she says, "it should be known Jon has been aggressively and relentlessly fighting for his kids. Jon is frustrated by recent events but will not be derailed in his efforts to do what is right."
Jon and Kate, who starred on multiple TLC series before their 2009 split, share eight children together: 16-year-old twins Cara and Madelyn and 13-year-old sextuplets Aaden, Alexis, Collin, Hannah, Joel and Leah. Over the years, their inability to amicably co-parent has stirred public interest and captivated headlines. In 2015, Jon filed for full custody of their daughter Hannah, because as a source described, "She is unhappy and uncomfortable in the house with Kate Gosselin."
As of June 2016, Jon said their custody agreement allows him to see only four of their children at once, during weekly dinners and overnights every other weekend.
A separate insider shares with E! News, "The custody situation has been changing over the past month and it's been very hard on the kids."
According to a report from InTouch, which Doleva-Lecher confirmed occurred, police were present for an incident involving Hannah and her parents at a parking lot off a Pennsylvania highway on Aug. 15. Kate allegedly tried to pull the teen out of Jon's vehicle, but Hannah "violently resisted." An ambulance was called and Hannah was reportedly treated at the hospital for an arm injury. 
When asked about allegations of child abuse, Kate told Good Morning America's Amy Robach last November that although she's been investigated by Child Protective Services, she insists there's no truth to the rumors. 
"I'm in the public eye. I have been investigated many times," she said. "It's always unfounded, obviously."
E! News has reached out to Kate's representative for comment.