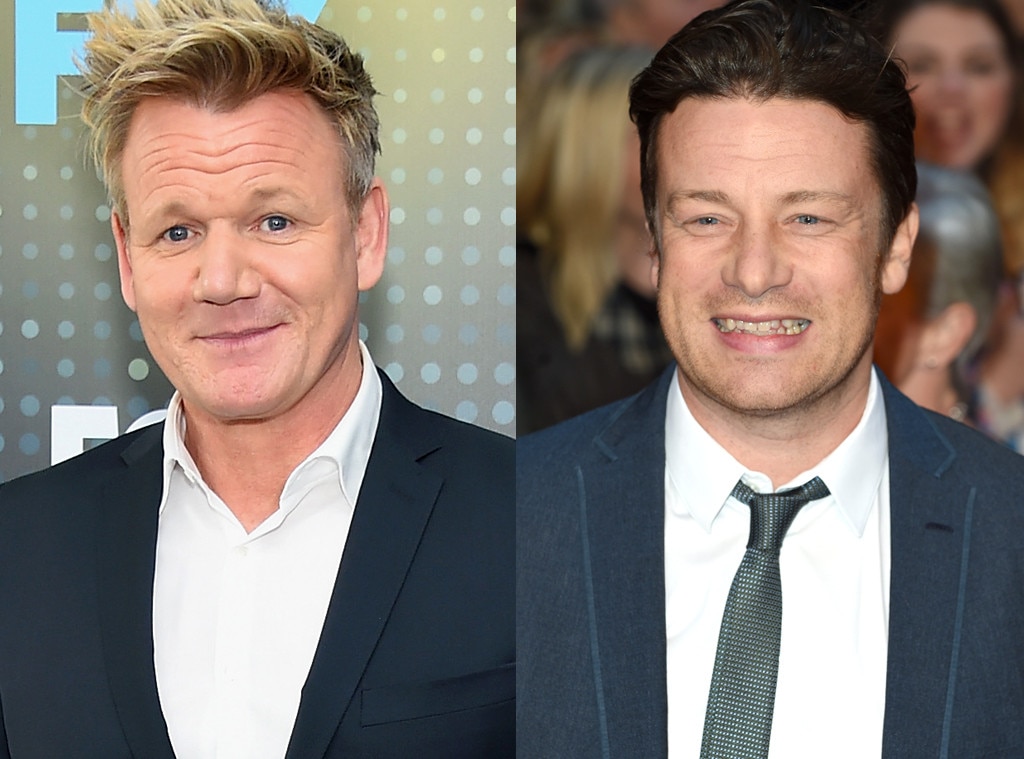 Gareth Cattermole/Michael Loccisano/Getty Images
As the saying goes, "If you can't take the heat, get out of the kitchen." And Jamie Oliver is doing just that.
The British celebrity chef told Woman's Day he found his longtime feud with Gordon Ramsay to be "pathetic."
"Gordon has been fairly horrible to me over the years and I did used to bite," he said. "Now I just shut up and take it. A bit of drama is always good for some PR."
Plus, he said, "Competition is healthy. It's good to have that kind of rivalry."
Gordon is known for using vulgar language onscreen for shows like Hell's Kitchen and Kitchen Nightmares, which was why no one was surprised when the chefs' feud started in 2009.
It all began when Jamie stuck up for an Australian journalist whose physical appearance was criticized by Gordon. The  two have gone back and forth ever since.
While Jamie used to respond to the criticisms and jabs, he thinks it is time to put an end to the childish hostility.
"Our kids are around the same age and they don't need to see their dads slagging each other off," the 41-year old said. "It's pathetic."
Gordon has yet to respond to Jamie's white flag surrender.