Jamie Foxx has come under fire from deaf stars and activists Nyle DiMarco and Marlee Matlin for allegedly mocking sign language during his recent appearance on The Tonight Show Starring Jimmy Fallon.
Foxx's rep had no immediate comment. In a clip from Thursday's show, shared online over Memorial Day Weekend, he is seen making hand gestures as host Jimmy Fallon tosses to a commercial break.
Marco posted the video on his Twitter page Friday and said in a statement Saturday that Foxx's behavior on the show "should not be tolerated."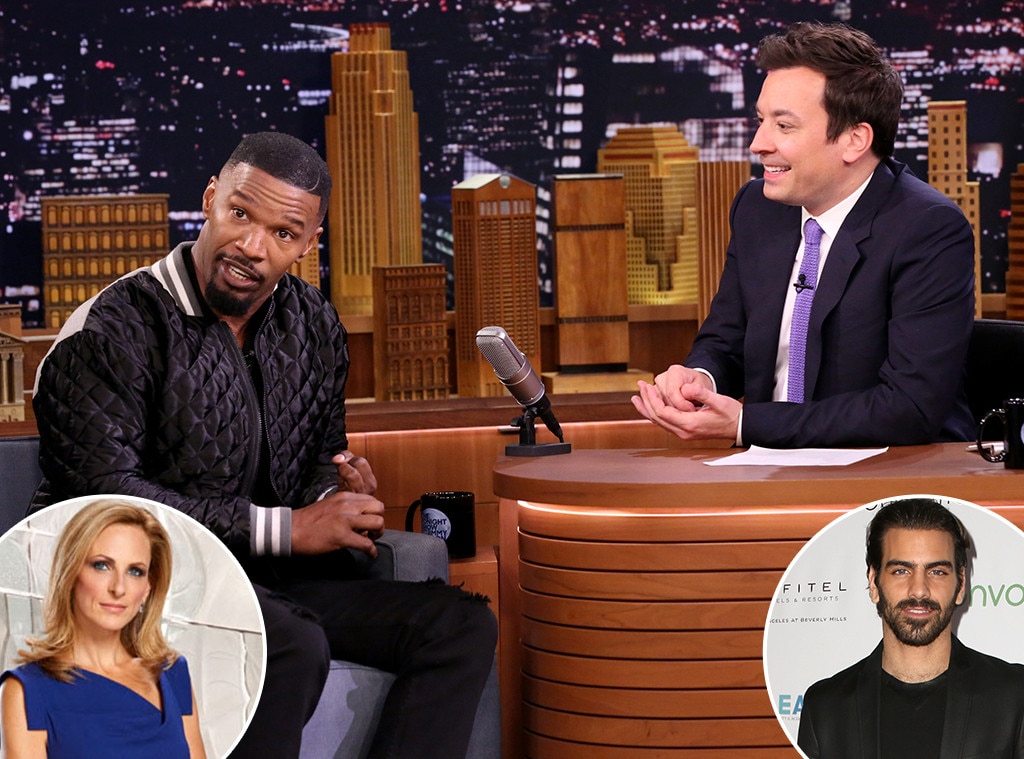 Andrew Lipovsky/NBC/NBCU Photo Bank via Getty Images/NBC
"We simply do not make fun at the expense of other cultures, especially those with a history of being marginalized. When we do this, progress takes a step backward," he said. "Sign Language is important to me because it's the bedrock of Deaf culture. The United Nations Convention on the Rights of Persons with Disabilities says Sign Language is a human right of deaf people, and out of the 70 million worldwide, only 2% have access to education in Sign Language."
"This is why I started the Nyle DiMarco Foundation. We are working with other organizations to ensure every deaf child has a usable language before the age of 5," he said. "What Foxx did on Fallon Tonight made our struggle that much harder."
"Mr. @iamjamiefoxx. I'd be happy to give you sign language lessons so you could be funnier," Matlin tweeted Friday.