The Roma midfielder shunned interest from the Blues in 2016 and is yet to see that interest rekindled despite reports suggesting he remains a target
Radja Nainggolan says Chelsea have yet to rekindle their interest in him, with Antonio Conte still upset after the Roma midfielder rejected them last year.
Nainggolan: Inter? I want Roma stay
The Blues were keen on taking the Belgium international to Stamford Bridge shortly after welcoming their Italian coach to the helm.
Nainggolan was not interest in leaving Serie A for the Premier League at that stage and shunned the advances from England.
Speculation has continued to suggest that the 29-year-old remains a top target for Chelsea, but he has consistently dismissed the idea and believes he may have burned a bridge to London.
"I haven't heard from Conte this year," he told Italian TV show Tiki Taka. "I think he's probably still a little angry with me about last year.
"At least I think he is, I don't know.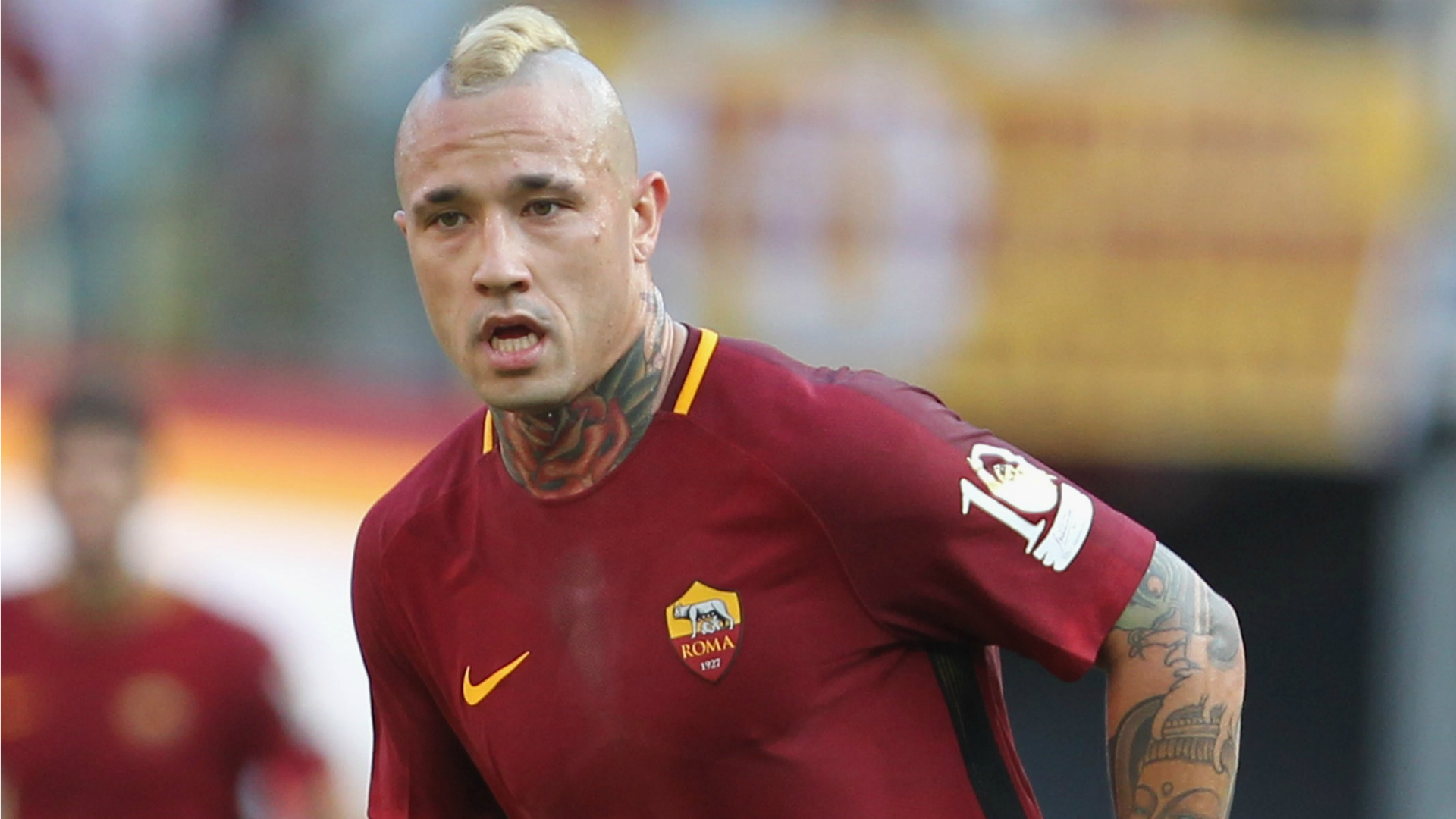 "As I've said before, I get very fond of places and if you earn a certain respect, it's because you've given them something.
"I am happy in Rome, I like playing where I do now and changing club often is not my style. I showed love." 
Nainggolan has been with Roma since 2014, having initially joined the club on loan from Cagliari.
He has made 160 appearances for the capital outfit and helped them to a runner-up finish in 2016-17 with a personal best return of 11 Serie A goals.