Last Updated: 24/05/17 4:17pm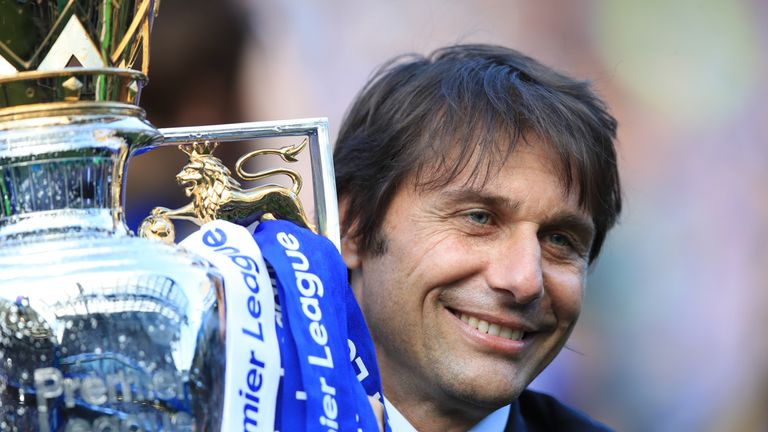 Can Chelsea manager Antonio Conte complete English football's Double?
Antonio Conte's Chelsea have the chance to join an elite group of teams if they can beat Arsenal at Wembley in the FA Cup final this weekend.
The Blues have already won the Premier League title but an FA Cup win would make them only the 12th team to a domestic Double in English football.
Here are the 11 sides to have done it previously…
Preston in 1888/89
Preston's 'Invincibles' became the first team to go through a season without defeat when they won 18 and drew four in a 22-game campaign to win the inaugural league season. The Lilywhites followed that up with a 3-0 win over Wolves in March 1889 to complete the Double.
Aston Villa in 1896/97
Villa came from behind to beat Everton 3-2 in the 1897 FA Cup final in front of 65,891 people and won the league at a canter. In fact, they completed the Double on the same day when Derby's loss to Bury meant they could not be caught with three games to spare.
Conte has already been received two manager of the year awards
Tottenham in 1960/61
The first Double of the 20th century was won by Bill Nicholson's Tottenham when a 2-0 win over Leicester at Wembley, with goals by Bobby Smith and Terry Dyson, added the FA Cup to their league title victory. Spurs have not won the league since.
Arsenal in 1970/71
A decade later, Arsenal won the league title at White Hart Lane and completed the Double by edging out Liverpool 2-1 in extra-time at Wembley thanks to Charlie George's famous goal.
Liverpool in 1985/86
Kenny Dalglish secured the Double for Liverpool in his first season as player-manager. The Reds pipped defending champions Everton to the league but looked set to lose the FA Cup final to their rivals before a second-half turnaround completed a 3-1 win at Wembley.
Man Utd in 1993/94
Sir Alex Ferguson's Manchester United powered to the Premier League title and completed the club's first Double in style when they thrashed Chelsea 4-0 in the FA Cup final, thanks to two Eric Cantona penalties and further goals from Mark Hughes and Brian McClair.
Man Utd in 1995/96
Manchester United did not have long to wait before their next Double, hauling in Kevin Keegan's Newcastle in the Premier League before winning the FA Cup against Liverpool at Wembley. Cantona's expert finish late on was enough to decide the final.
Arsenal in 1997/98
Arsene Wenger completed the first of two Doubles in his first full season in charge. A strong finish saw the Gunners overcome an 11-point deficit on defending champions United before beating Newcastle 2-0 at Wembley with goals from Marc Overmars and Nicolas Anelka.
Man Utd in 1998/99
This Double was part of an historic treble for Manchester United. Not only did Ferguson's men win the Premier League title but they followed up with a 2-0 FA Cup final win over Newcastle before beating Bayern Munich in the Champions League final.
Arsenal in 2001/02
The Gunners won the Premier League title by seven points thanks to the goals of Thierry Henry and then added the FA Cup with second-half goals by Ray Parlour and Freddie Ljungberg giving Wenger's side a 2-0 win over Chelsea at the Millennium Stadium.
Chelsea in 2009/10
The current Premier League champions have done the Double before. Carlo Ancelotti guided Chelsea to the title with Didier Drogba scoring 29 goals and the Ivorian added another in a 1-0 FA Cup final win over a Portsmouth side led by former coach Avram Grant.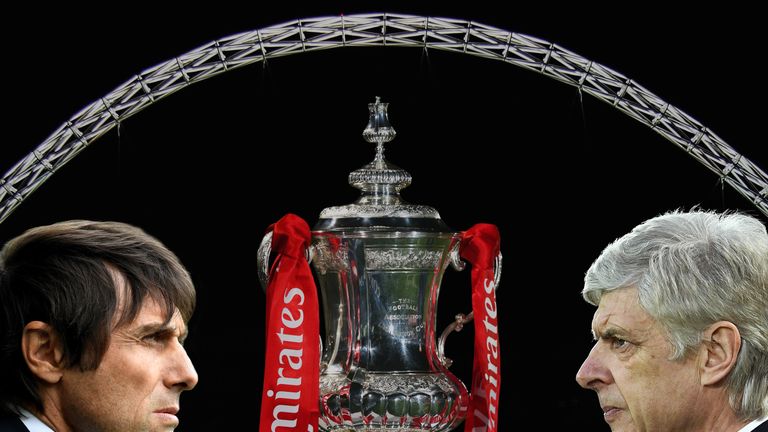 Conte's Chelsea will face Arsene Wenger's Arsenal at Wembley on Saturday
So what makes it so tough?
The consistency required to come out on top over a long, hard league season is an exacting test. Winning the FA Cup means raising your game at key moments in the campaign – sometimes when it is not conducive to winning the title.
For example, Chelsea picked a first-choice team for their FA Cup quarter-final against Manchester United on a Monday night in mid-March. They then had to go to Stoke five days later in the Premier League – winning 2-1 with 10 of the same starting line-up.
For the semi-final against a strong Spurs side at Wembley the next month, Conte rotated a little, playing Nathan Ake and Michy Batshuayi. Even so, the other 12 players who featured in that win were also involved in the 4-2 triumph over Southampton three days later.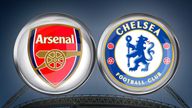 Arsenal and Chelsea's cup history
A look back at Arsenal and Chelsea's previous cup finals.
Why is it such a mental test?
As well as the physical test of competing on multiple fronts, there is the mental challenge too. Chelsea had the celebrations at The Hawthorns when they sealed the title, plus the emotions at Stamford Bridge when the trophy was presented after the Sunderland game.
The parties and the plaudits have been coming thick and fast. But can they switch back on to produce their very best against an Arsenal team who are desperate to salvage something from their season? Chelsea will need to be at their hungry best at Wembley.
Fortunately, they have a manager who is among the most demanding around and one who is also looking for the first Double of his coaching career. "It has been a great season," said Conte recently. "To be a fantastic season we have to win the FA Cup."