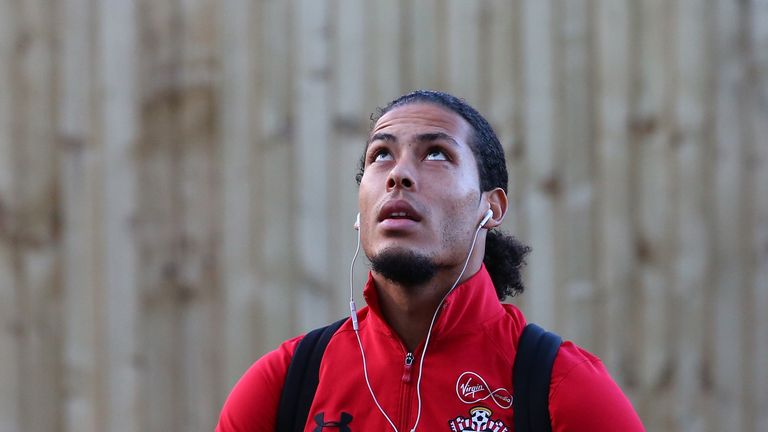 What made Southampton so irate over Liverpool's approach for Virgil van Dijk?
Sky Sports explores the issue of tapping up in football, with the help of sports employment lawyer Richard Berry.
Earlier this month, Liverpool's pursuit of Southampton defender Virgil van Dijk, followed by the subsequent backtrack and public apology raised several questions around the sanctity of the transfer market.
We don't know whether Liverpool did overstep the mark and they have only admitted to a "misunderstanding". Was the apology just a precaution owing to their overhanging ban on signing academy players? And perhaps most pertinently, how common is tapping up in modern football?
Saints, who have seen five key players leave for Liverpool over the past three seasons, were left furious over an alleged approach to Van Dijk, and asked the Premier League to investigate.
Barely 24 hours later, Liverpool released a statement withdrawing their interest in the defender and apologised to Southampton "for any misunderstanding".
Bizarre, given tapping up has rarely been mentioned in top-flight football since fines were handed out to Chelsea (£300,000), Ashley Cole (£75,000) and Jose Mourinho (£75,000) in a high-profile 2005 case.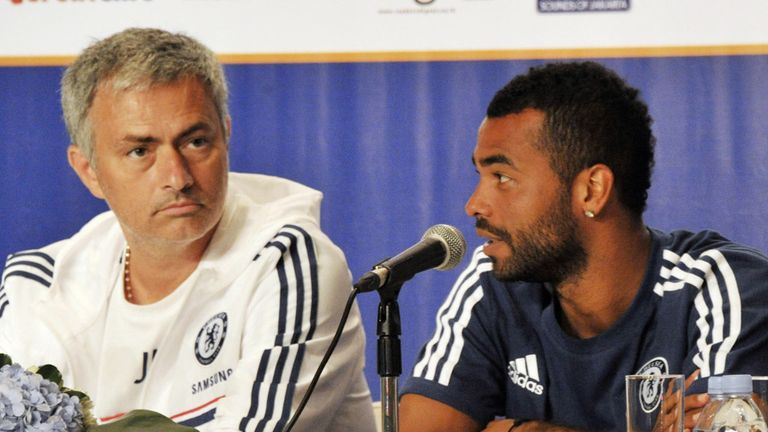 Chelsea, Jose Mourinho and Ashley Cole received received hefty fines for meeting at a restaurant in 2005 while the defender was at Arsenal
According to Richard Berry, a sports employment lawyer at Lewis Silkin, there wasn't anything particularly unusual about the Van Dijk scenario. That is, apart from the apology.
It would be naive to assume that all transfers in 2017 are akin to a computer game, where the bid goes in, team accepts, team allows player to speak with bidding team, and all under safe surveillance of the FA.
"We're talking about the grey here," says Berry. "If your club sticks to the black and white letter of the law, there's a serious chance that you may never sign anyone. It's just so difficult. You certainly wouldn't be getting every player that you wanted. It's fantasy to think that the first contact between player and club with every single transfer happens within the strict regulatory framework.
"How would a club know if the player is even interested in coming to join them? Why would a club waste its time and put all its cards on the table, if it has no idea whether the player is interested in moving to the club? There might be 100 reasons why he doesn't want to."
But what are the rules? What made Southampton so irate, and Liverpool stand down so quick?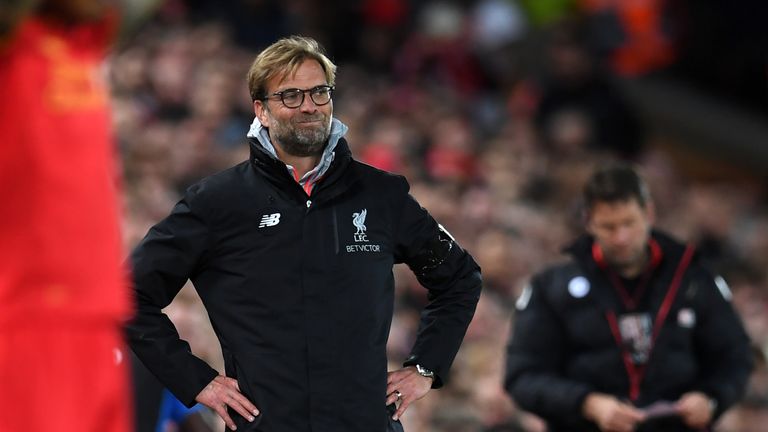 Liverpool released a statement apologising for the situation
"All Premier League playing contracts must expire on June 30 and, under Premier League rules, clubs are not permitted to approach a player whose contract is due to expire until the after the third Saturday in May of the same year (i.e. around six weeks prior to the contract's expiry)," says Berry. "FIFA's rules have a bit more leeway; you can approach a player that is out of contract in the last six months of his deal, with the view to signing a new contract to begin after that contract has expired."
"I don't know the ins and outs but I'm sure it was the age-old scenario with Van Dijk. Someone probably started talking about the potential of him being available, and that somebody maybe got into a slightly more in-depth conversation than perhaps they should have. Liverpool had to do some backtracking and make a very public apology."
"If your club sticks to the black and white letter of the law, there's a serious chance that you may never sign anyone. It's just so difficult."
Richard Berry, Employment Lawyer and Lewis Silkin
Cue some very red faces, the predictable micky-taking parade on social media, and even a few suggesting the club "didn't want him anyway."
But what form does tapping-up actually take?
Back in 2005, Cole and Chelsea were said to have breached league rules by secretly meeting, without Arsenal knowing, at a London restaurant.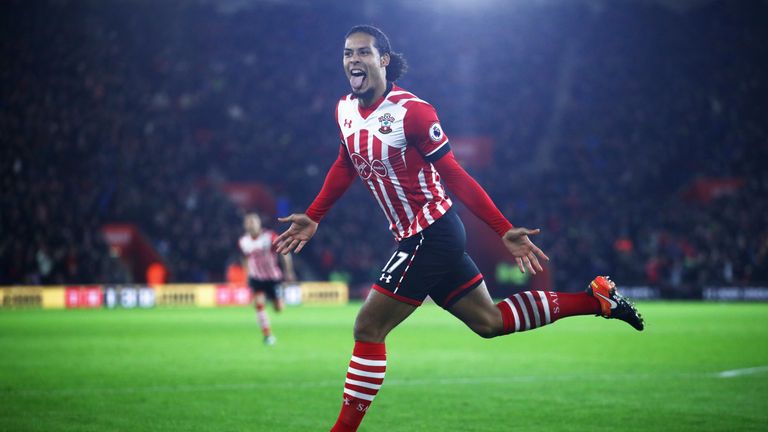 Liverpool's pursuit of Van Dijk, backtrack and public apology raised several questions around the sanctity of the transfer market
But tapping up can be more subtle than a secret meeting behind closed doors. The line between what is right and wrong is blurred.
"You hear all sorts," Berry says. "If you go to the player's lounge after any game, there will be a number of agents hanging around for various reasons. You can't regulate who talks to whom, and what they are talking about.
"One minute you might be talking about a player, the next you could be talking about where that players' career is going. The line is blurred, and it can change in five seconds in a conversation."
But is the climate any worse than it was at the start of the Premier League era?
"The Premier League changed the market forever, the money is different, the business is different, it's a different game now," says Berry.
"The cost of success and failure is so much greater, and that is dependent on the personnel you can recruit, that's why clubs have huge scouting teams and invest hugely in technical analysis.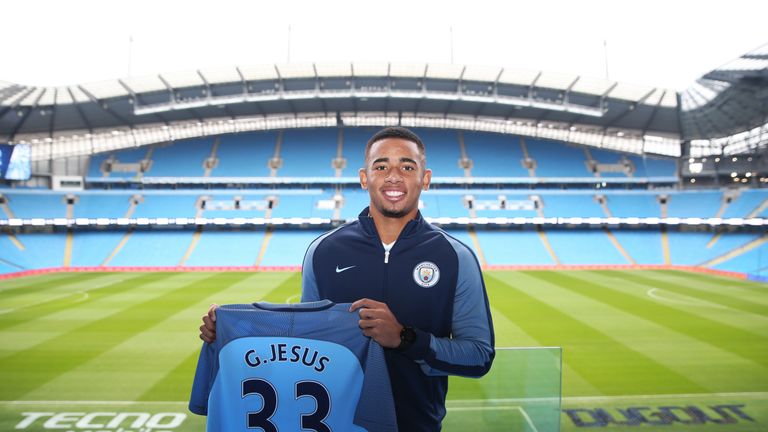 Success in today's game is centred around recruitment in transfer windows
"Recruitment is massive, both at senior level and into a club's academy. The clamour for the best players is not just at first-team level, it's at Under-9s, Under-10s level as well.
"Tapping up still goes on, and the role of the agent still appears to be at the forefront of that in certain cases."
Indeed, in April 2015, FIFA brought an end to the system of licensed players' agents that was in place for nearly 25 years.
It was goodbye agents, hello intermediaries, and many inside the game feared a 'wild west' scenario. Berry admits this deregulation has had an impact on tapping up.
"There has been a deregulation of the agency market, so now you've got a lot more players in the market. I've heard from club clients that it has had an impact.
"Whereas previously you might get a couple of agents coming forward saying: 'We can get you this player,' the number of people now coming to clubs and saying: 'We've got a mandate to take this player to the Premier League' seems to have increased. In an extreme scenario, you may then get 10 or 15 intermediaries saying that they can bring a player to your club. It makes it very difficult to know who to trust.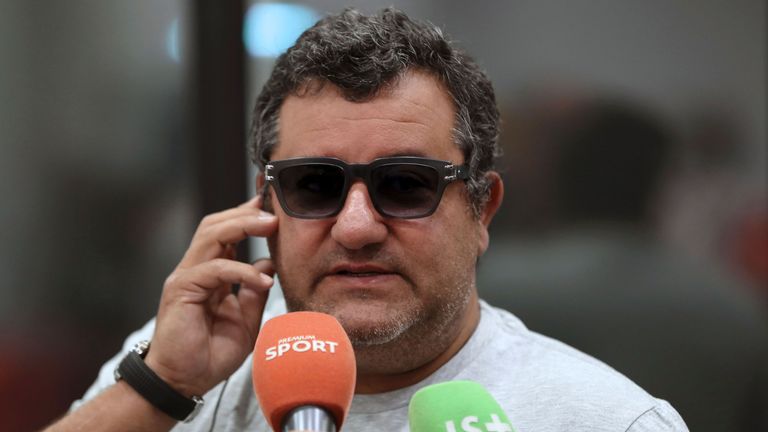 Football intermediaries have muddied the waters, says Richard Berry
"I think it has muddied the waters a little bit. There are obviously big players in the market – trusted agencies who the clubs know they are on safe ground with, but, with the clamour to get talent so young now, there are definitely more hangers-on, those who have known these players since they were kids. Now they have access and can get involved in transfer deals in the deregulated market."
"The football authorities have chosen to regulate transfer approaches in this way because they want to protect the sanctity of the contract."
But will Liverpool's public apology really see tapping up become a thing of the past?
The bottom line, and ultimate decision, lies with the player. It is unrealistic to think that footballers do not want to plan their future more than six weeks ahead.